Luis García: "We had to go back to Europe, we have to enjoy it"
The former player of Espanyol signs for Juvenil A de la Damm, with which he will face the parrots. "It will be very strange," he admits.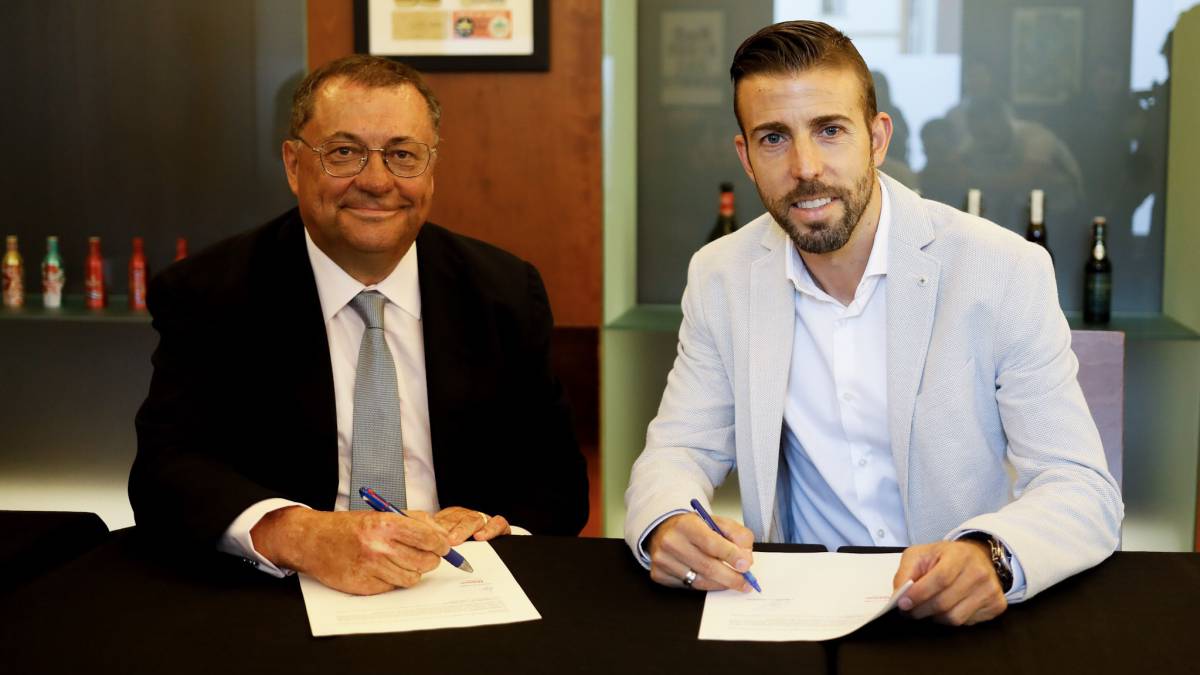 Only two weeks after obtaining his UEFA Pro license as coach, Luis García has already signed his first contract on Thursday. He will direct Junior A de la Damm, the flagship of a training club with which one season is linked to another optional , with the possibility of unilaterally freeing if either side estimates it.
"It is a great place to start, an absolute reference. I am very happy to return to Barcelona and to try to transmit all the football, the ideas and the experience that I bring, and above all all the desire ", explained the already exjugador, and technical, after stamping his signature in the Antiga Fàbrica de Star. "The Luis you know is the same as always, with ambition and with something that has taught me very clearly: the way to win, in terms of values, is also very important. We will try to enjoy and improve the boys, "he said.
Luis García, who last year already trained the subsidiary of KAS Eupen, with whom he still played, acknowledged that visiting from the visiting bench Juvenil A del Espanyol" will be very weird, but it's football and things come as they come. I want to face Espanyol and all the teams, to transmit everything I have and to give it everything. You have to be patient but my ambition is maximum. "
In addition to having trained players who ended up at Espanyol, such as Sergio García, Toni Velamazán and Álvaro Vázquez, Cristóbal Parralo, Paco Herrera and Martín Posse also played for the beer bench. this last season he returned them to the Honor Division. A link between the Damm and the parrots that led Luis to comment on his soul club. "Espanyol has done things very well, has worked very well base football, and now we are seeing the results," he said.
"I'm very happy and happy, I really enjoyed this year. It was a pity the streak of games in which things did not go well because we would be talking about another story, "he analyzed. And he added: "The most important thing is that the team returns to Europe, which already touched us. It's a time to enjoy it. It's going to be a long, difficult season, but I have no doubt that they will have a good year. "
On the possibilities of the Blue and Whites, he recalled that" the summer is very long, let's hope Let all the players stay. Hermoso or Borja Iglesias can be very important casualties, but the sports management is perfectly prepared. " And he went over: "He already showed it to Rubi, who had Gallego fully prepared when nobody could think that could happen. I know a little 'Rufo' from my time as a player and I know he is a born worker, I have no doubt about him, Raúl (Tamudo) or Óscar (Perarnau). They are very prepared people and surely they will do it well, "he said.
Photos from as.com