Lorenzo: "Neither Honda nor I are happy"
He will come out seventeenth to "a survival race with the objective of adding points" and expects his brand to maintain Marquez's plan and make another one for him.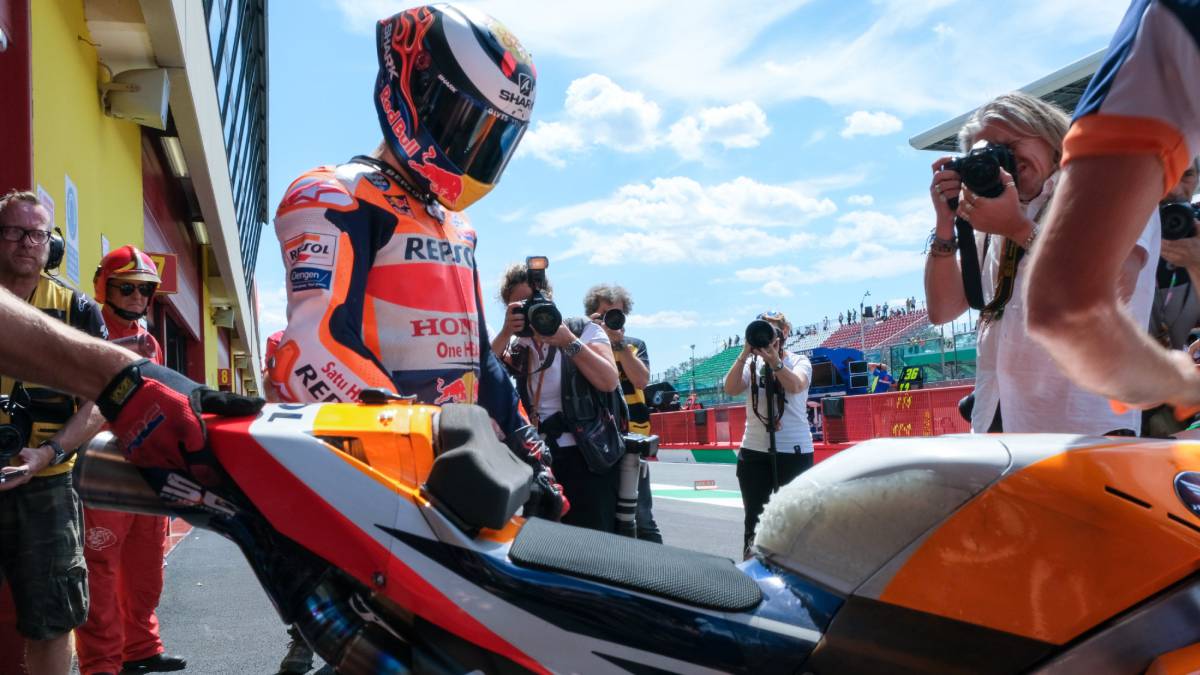 Lorenzo will be seventeenth in Mugello with the hope of trying to catch at least points, but the most important of his appearance has been to comment on the idea that has proposed to Honda to have two work plans.
-The plan of a Honda more versatile that you have commented on in English is from Honda or yours? And how does this plan fit with the fact that Marc breaks records?
-I understand perfectly the situation of Honda. It is difficult to change the bike a lot when a driver is winning five of six, but neither side is happy with the results, neither Honda nor me and, honestly, if we want to change the situation, it is not enough to accumulate kilometers and try Go fast with the bike we have. I have my particularities as a pilot, my physical characteristics and with that I know that I am capable of doing very important things if I feel good on the bike. That at the moment is not happening and that is something similar to what happened in the first year or year and a half of Ducati, but when I got it I was able to do those results a few months before injuring myself and I know I can do it also with Honda. But in addition to accumulating kilometers, I need to start seeing those changes, those pieces. It's not because of Honda, it has worked hard to give me everything, to give me solutions, but until now we have not achieved it and it has not been due to lack of intention, but simply because we have not found it. The limitations for my injuries and the regulations have not helped much, honestly, but the question so far is that we have not made much progress in that direction, but that does not mean that we do not do so in the future.
- So, the idea comes out of you?
-Let's say yes. I was the one who wanted to push in that direction.
-What would be a good result in the race seeing how the training has gone?
-We must try to find solutions in the warm up, which is the last option that we remains. It will be very difficult to find a completely better bike, which greatly improves the sensations, but we will try, as always. From there, going so far back and finding me this way, it will be a bit of a survival race, as have been the previous ones, and to try to finish it, take the points we can and wait for the next races in the hope that they will be better. . When a driver is not comfortable on a motorcycle ... He has seen me and also Rossi today. Last year we were first and second and today 17th and 18th. What has changed in a year? How do I get on the bike and the sensations.
-Has it been called Race Direction?
-Yes, because I thought that the training was over and there were four or five seconds and I bothered a pilot.
- Are two clear development paths officially open, Marc's and another that develops a motorcycle for you and the rest of the Honda riders?
-I do not want to talk that way, so openly, because for the moment it is an idea that It's on the table. The championship has never been as restrictive as it is now and it is very difficult for any brand to have two routes of evolution, especially motor, because it freezes before the start of the championship. The rest can be changed during the year. That's where we have to work, and also work on the engine next year. Weak points can be improved. Honda has made a great effort to get closer to the power of Ducati, but other problems have come to be solved.
Photos from as.com