Lorenzo: "I have no intention of talking to Maverick"
The mess continues after Montmeló. "Jorge has my number and the confidence to call me and have explained at least the situation," says Mack.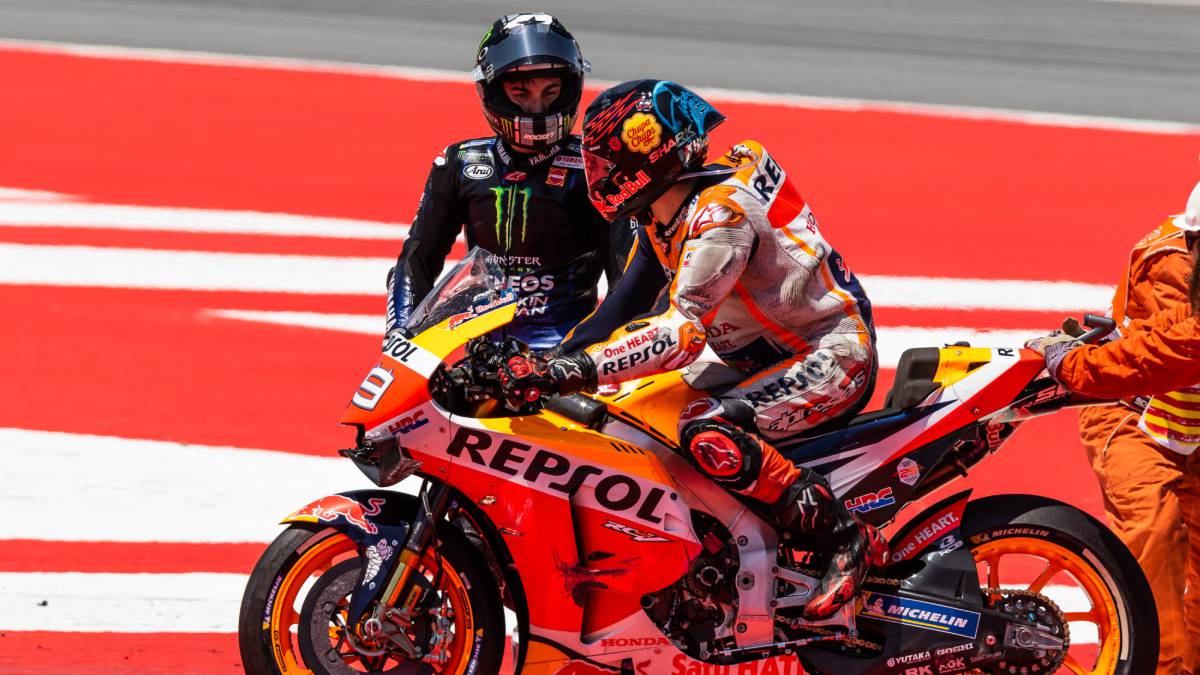 Assen is also spoken of the strike of Lorenzo in Montmeló, with which he took involuntarily with him to the floor to Dovizioso, Maverick and Rossi. Between the two Spaniards there had always been good relationship, but now it is not going through its best, as It has become clear in the appearance of both before journalists in Assen. Mack said he knew that Jorge had gone to the box to apologize and that, not finding him there, it would not have been more than calling him on the phone, that's why he has his number. And when commenting on the Mallorcan, has made it clear that he has no intention of doing something like this, evidencing that there is bad vibes between the two.
Maverick has said exactly: "I have not spoken to him." Honestly, after the race I had spent and I had more with the sensations of the first laps and the feeling I had with the bike, which was excellent, nothing more ... In the end, Jorge has my number and the confidence to call me and have explained at least the situation. I am a person who respects the other pilots very much, the track is the track and off the track is something else ". And as for the absence of sanctions: "That opens the door to more actions like this, if they do not sanction you, then you prove it."
and Lorenzo, when asked if he intended to talk to Maverick and Rossi as he could do with Dovizioso in Montmeló: "No, I do not intend to do it with Maverick" . Something special? We asked him and he said: "Reasons mine. And with Valentino I do not think it is necessary. What I had to do, I already did. At the time, I did not find them and I did find Dovizioso, but it's no use, because I'm not going to change the situation at all. They have understood and that's it. To turn page ".
Photos from as.com