Londero: "I won the gift of playing against Nadal"
The Cordoban tennis player attended AS before facing Nadal in the last 16 of Roland Garros. "If I do not enter 100%, there will be beating," he acknowledged.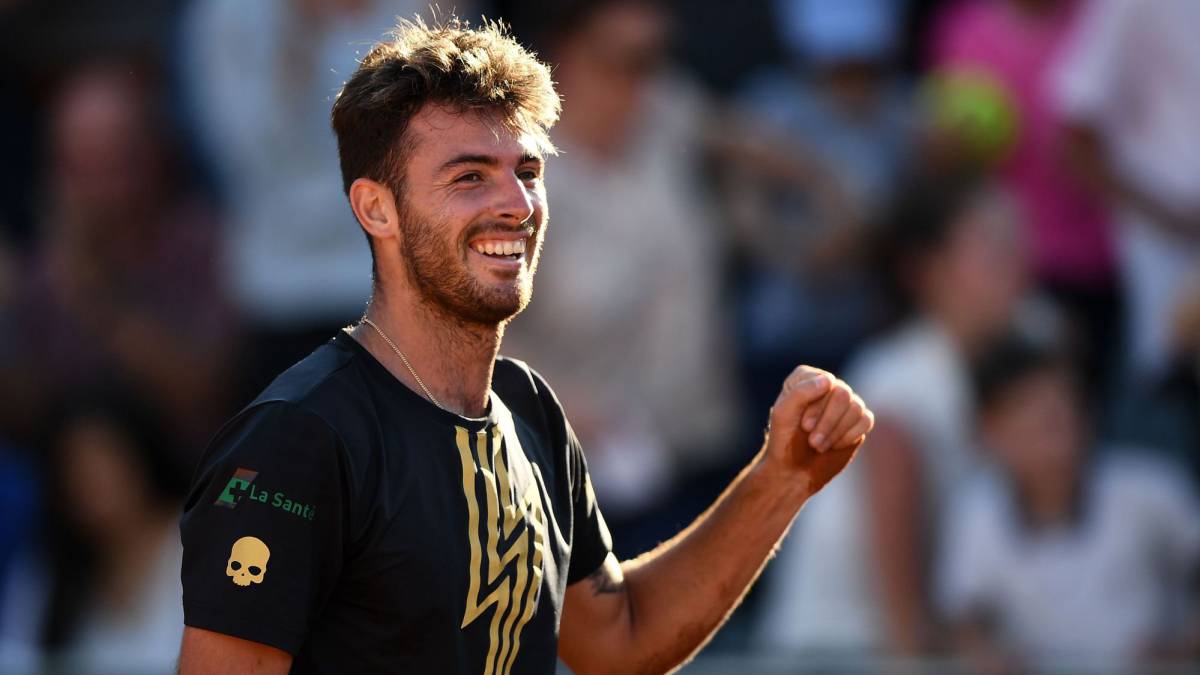 Apodado 'Topo' or 'Topito', Juan Ignacio Londero (Jesús María, Córdoba, 25 years old) is living a dream in his first participation in a Grand Slam. This Sunday he faced Rafa Nadal in rounds of Roland Garros. He has his own fans in Paris.
Debut in Grand Slam, eighth and against Rafa Nadal, go premiere ...
It's like a dream, a great gift to play against Nadal in the second round. The truth is that I am playing very well, driving very nervous, I am very happy with that. So I won the gift that every tennis player wants to play with Nadal at Roland Garros.
Was one of his references?
Not a reference (his idol was David Nalbandian), but obviously one always tries to imitate things of great players like Nadal, Djokovic and Federer. You can get a million things from them. Are tennis players who are always influential for one.
Do you think about leaving tennis?
I did it in 2017, because I lacked motivation. The next one was a great year, I won two Challengers, I made one final and like four or five semifinals. I finished between 115 and 118 and a few months ago they gave me the invitation to the tournament in Córdoba.
Why did you decide to continue?
Because playing tennis was what I had been doing all my life and I was going to be left with a Ugly feeling if I retired after so many years of effort. And I thought, I'll try six months with everything I have.
Cordoba's title was a turning point?
I did not expect to win it, only take one or two games, because I looked physically and technically prepared. Then it was also mentally, but it cost me a lot, I made a great effort all week. I won in my city, before great players, it was all in one, incredible, first semifinal, first final ATP and top-100. Very nice.
And why is he here now?
Yes, that helped me a lot because I came to Paris directly to the main draw. I went mentalizing with time, because since February I knew I would enter directly. I made my debut in the best way, winning Basilashvili in three sets. That helped me to enter the other parties with more tranquility.
Is it true that worries about getting fat and not losing weight?
Yes, I have to get fat. It costs me a lot, I do not know if by metabolism, and I have to take some caloric shakes every day to gain weight. Food is more training for me, I weigh myself daily (always traveling with a blender and a scale) .
Like the world of motor very much ...
I do not look at it much, but I love it. I competed in some rallies, some 400-meter bites. I like it a lot.
What do you say to the fans in Argentina who follow you here and from there?
I'm very happy and I hope you enjoy this Sunday's game. I say thank you very much for a support that is noted.
What do you think must be done to hurt Nadal?
I have to talk to my coach (Andrés Schneider), but I must try to raise the game as against any another, grab the ball up. We know that it is Nadal in brick dust, so there is to enter from minute one to one hundred percent. But there will be beating.
Photos from as.com