Level dinner in London before Wimbleon: Nadal, Federer ...
Both had a meeting at the ZELA restaurant in London with Thiem, Zverev and Fognini. They will be the European team of the next Laver (September 20-22).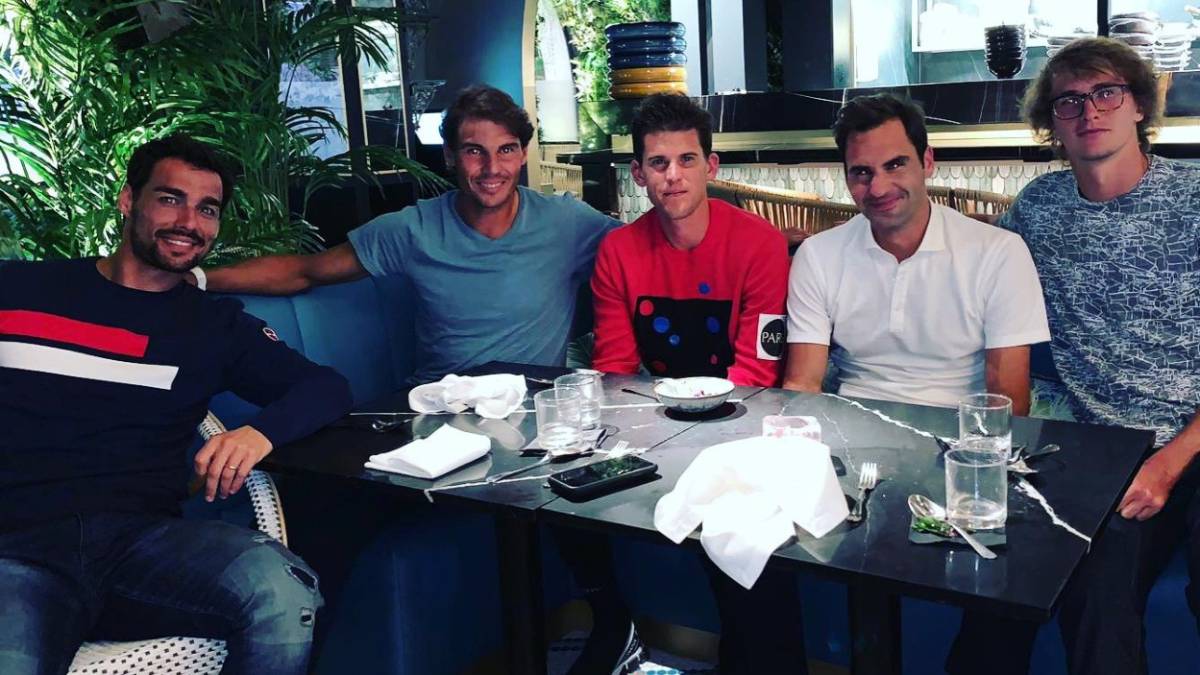 The team that will represent Europe in the next edition of the Laver Cup to be held from September 20 to 22 in Geneva, Switzerland, met at the ZELA restaurant in London. The invitation came from Rafa Nadal himself to all his teammates, including the Swiss Roger Federer, friend and rival of Rafa. The finalist of the last Roland Garros, the Austrian Dominic Thiem, the number 1 of Germany, Alexander Zverev and the number 1 Italian Fabio Fognini composed the spectacular table full of stars in addition to good Japanese food.
Rafa Nadal: "It is not the first time that we have all gone out to dinner and I think it is good that we share time together outside the courts. We will be competing for Europe against the rest of the world and I think it's a good opportunity to be together, talk about things in our lives, about Wimbledon that starts on Monday, about the circuit, about how we will face the Laver Cup ... The idea of going to dinner here at ZELA London was well received by Roger and in that way we summoned the other players. I am very grateful to you for coming to this special place for me. " Rafa Nadal and other players are already in London to compete in the Wimbledon tournament that starts its 2019 edition next Monday, July 1.
Photos from as.com