Levante already adds 10,000 subscribers in two weeks
Only two days ago the subscription campaign started and the figure invites optimism. The past course surpassed the 22,000 subscribers.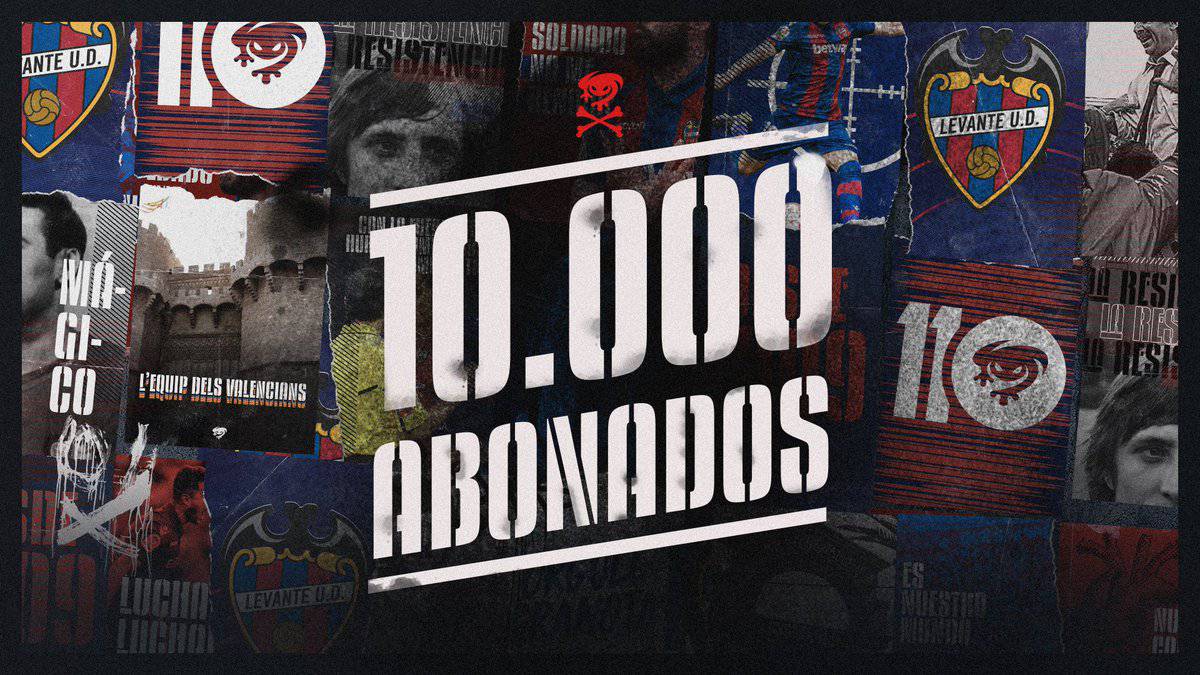 The Orriols team has strongly started the season ticket season 2019-2020. In less than two weeks, only 12 days have passed since he started walking, and the barrier of 10,000 subscribers has been overcome. The past course reached the historical figure of 22,000 subscribers, record number of the club.
The social growth of the entity is perceived year after year and the figures invite optimism in the first two weeks of installments. The response of the fans is worthy of mention the year that the free pass has been removed, despite the fact that will continue rewarding the loyalty of its subscribers present in all matches at home with a discount of 60% and who have at least one action before August 30 to get permanency.
14,610 subscribers will go free to the Ciutat this course
Due to the promotion of the free discount, 14,610 subscribers will flood the grandstand stands for free. Of these, 3,338 are children's passes, while the remaining 11,272 are juveniles and adults.
Photos from as.com