Lemar is promoted with France before his jump in Atletico
The 23-year-old must take a step forward in Atlético and more with the departure of Griezmann. Before Bolivia he started and scored assisted by '7'.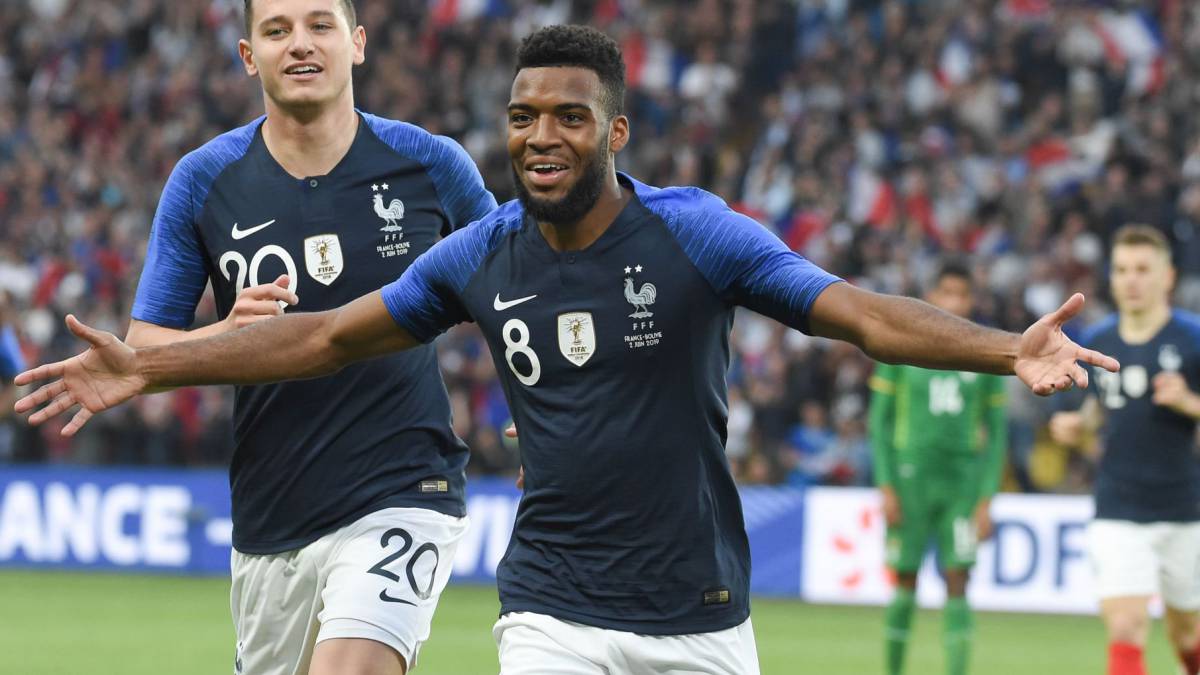 The departure of Griezmann, still without confirmed destination or possible substitute signed, will focus the focus on Thomas Lemar. The French player arrived last summer recommended by the '7' becoming the most expensive signing in the club's history and his performance left much to be desired, although he showed in brushstrokes what he can offer by features such as regate, imbalance, vision of game, shooting and defensive work.
Now, the goodbye of his friend and great supporter can mean a handicap for Lemar, but with a year already behind him as athletic and Simeone's support, the departure of Griezmann can also open a space taken by his compatriot previously. Lemar enjoyed the midfielder position with complete freedom on rare occasions, since the '7' has been the most decisive player of the team above and untouchable for Simeone, moving him to the band only to try with two points (Morata-Costa mainly). But at certain moments, like during half an hour in his first official match with Atlético in the European Supercup against Real Madrid, Lemar shined in that position.
While Atlético continues combing the market in search of a player who can make a difference and add to the scoring role, since Griezmann has been the team's top scorer in the five seasons in the club, Lemar continues to share a dressing room with the rooster , although in this case in the French team. Last Sunday the 23-year-old started in the Deschamps scheme for the first time since June 26, 2018, when he had entered the eleven in the Russian World Cup match against Denmark (with the Gauls already classified) and took advantage of the opportunity with a great goal.
Lemar received a ball into the space of Griezmann and defined with subtlety with a Vaseline to open the score. Griezmann himself would put the 2-0 in the French victory. Against Bolivia, the '11' rojiblanco left from the left band as usual at Atletico, leaving Griezmann as the second rider, his natural position after reconverting his first year as rojiblanco from the band and leaving Thauvin on the right. Today, against Turkey, Lemar is doubtful due to muscular problems. Greatment of greater freedom of movement in attack and freedom from the defensive tasks in the side are two of the options that Simeone handles to try to enhance the role of Lemar in the next season, at the moment the big name to try to supply the goodbye of Griezmann .
Photos from as.com