LeBron and the youngsters: "It's like suddenly your father does not love you"
Rajon Rondo acknowledged in an interview with Bleacher Report that the Lakers' attempt to get hold of Anthony Davis affected those involved psychologically.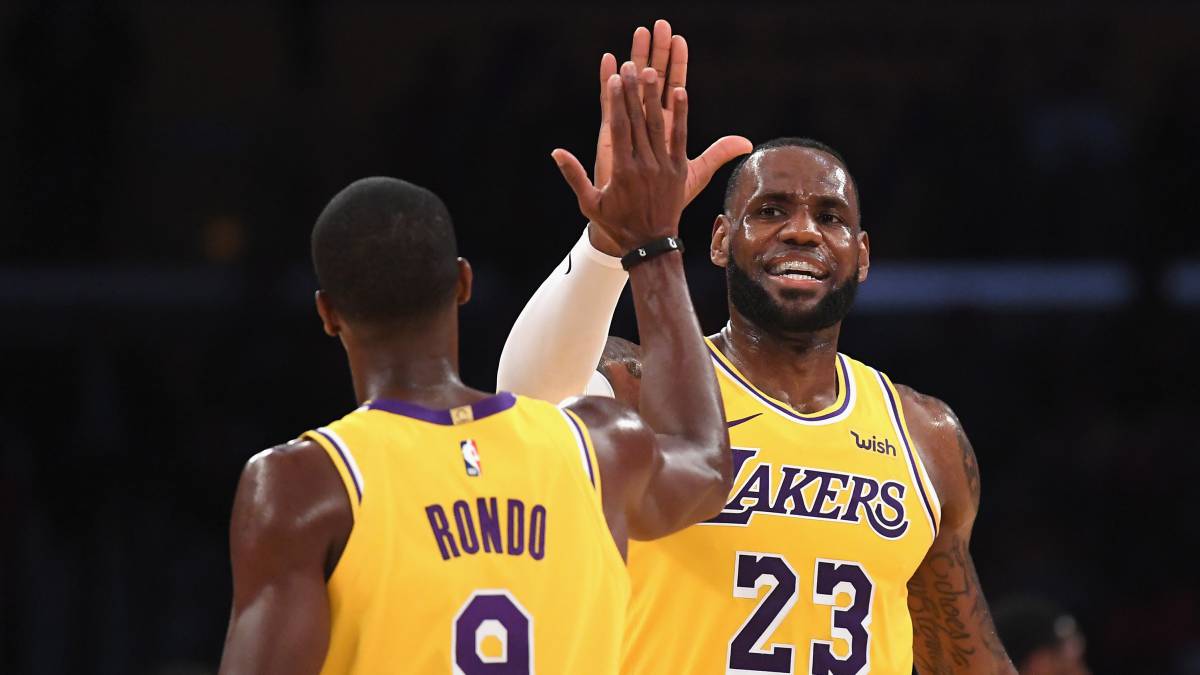 It is evident that the attempt of the Lakers to sign Anthony Davis in the past winter market had many side effects in the Los Angeles franchise and practically all were negative. The proposed exchange, which did not come to fruition, included of the young core of the team led by LeBron James. Among them were Lonzo Ball, Brandon Ingram and Kyle Kuzma, although a transfer with the Pelicans was also proposed, which also included two first draft elections and the veterans Michael Beasley, Lance Stephenson and Rajon Rondo, who ended this contract. verano.
Precisamente the last one of them was honest about this topic in an interview with Ric Bucher de Bleacher Report, affirming that this process affected some players psychologically. "Even some veterans were affected, I can not say a name , but I remember that this player and I were on the bench during a game against Atlanta prior to the All Star break. He was maligning and criticizing this situation during game . Saying, 'Cheer up, this shit is over, we'll get over it, as veterans, we have to move forward and not focus on what the young people are focused on.' It was crazy to see a veteran distressed by this, "confessed the base.
A Although the uncertainty generated by the possible transfer, Rondo did not feel distressed: "In my case, I'm a little desensitized, I was in all the rumors of transfer in my years in Boston. Eight years in a row. 2 You can not relate to Until it has happened, now you get up every day and read a lot of things through your mobile phone, when I checked it, there were not so many social networks There was only television. You heard it or someone sent you a message, but it was not something so in the face. Eight possible pieces to exchange and see your name in one of them. Probably that had a psychological cost ".
The worst thing is that this feeling worsened after LeBron's statements where he publicly acknowledged that he would love to play alongside Anthony Davis " For the youth of our team, LeBron was his favorite player while they grew. Everyone had their shoes, their shirt. You are the biggest fan in the world. It's like you're playing with Michael Jordan and the moment you get it, is as if your mother or father, or someone you admire does not love you ", compared the base.
Photos from as.com