Le Normand, the only one of the four 'foals' without a place insured in the first team
Aihen Muñoz and Barrenetxea have a guaranteed place in the staff of Imanol Alguacial next season; for Guevara he bets after renewing him.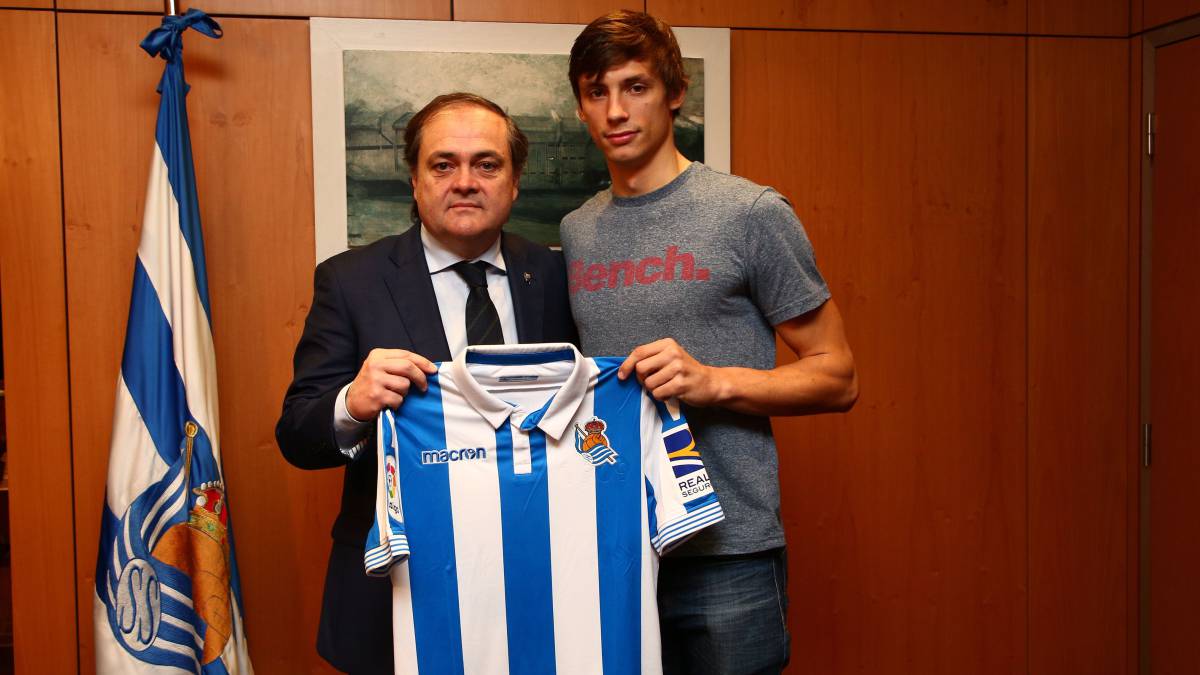 Following his philosophy of quarry, Real Sociedad will raise four players from the quarry to the first team this summer for the next season. There are four 'colts' who are already last season had the opportunity to debut in the Top category dresses from Txuri-Urdin. It's about midfielder Ander Guevara, center-back Robin Le Normand, left-back Aihen Muñoz and winger Ander Barrenetxea. But of those four players there is one who has no place in the professional team. This is the French center Robin Le Normand, who must pass the 'casting' that will be submitted in the summer by the first team coach, Imanol Alguacil.
No is not accredited level to play in the First Division. Quite the opposite. When he was required by the injuries of the central players of the first team in this last campaign, the French fulfilled, showing that he can perfectly enter the rotation of the realistic back. It is more a problem that there are many central in the first team of the Real and Alguacil should choose. Raúl Navas, Hector Moreno, Diego Llorente, Aritz Elustondo, Robin Le Normand and also French Modibo Sagnan, who will arrive shortly Saint Sebastian. Depending on the movements of the summer in the back, Le Normand will have a place in the Real or the same is looking for an exit in this course transferred in another team to ensure its progression and not cut a gradual improvement in the realistic quarry.
The rest of players who go up to the first team, Guevara, Aihen Muñoz and Barrenetxea seem to have a secure place under the orders of Alguacil. Aihen will be, in principle, the left-back holder of the Real. Barrenetxea, despite his youth, has already earned a place in the attack of the Real, and the logical thing is that it will gain weight as the days pass, because quality and capacity for growth has shown that it has in abundance. And Ander Guevara is a bet of the club, demonstrated with a renewal until 2024 and clause of 50 million, what leaves in the air the continuity of Ruben Pardo, whose contract ends within a year and can be the main victim of this decision of the realistic sports management.
Photos from as.com