Laso: "We want to close the tie in Manresa"
Pablo Laso values the second match of his team, Real Madrid, against Baxi Manresa in the previous one. The whites win 1-0.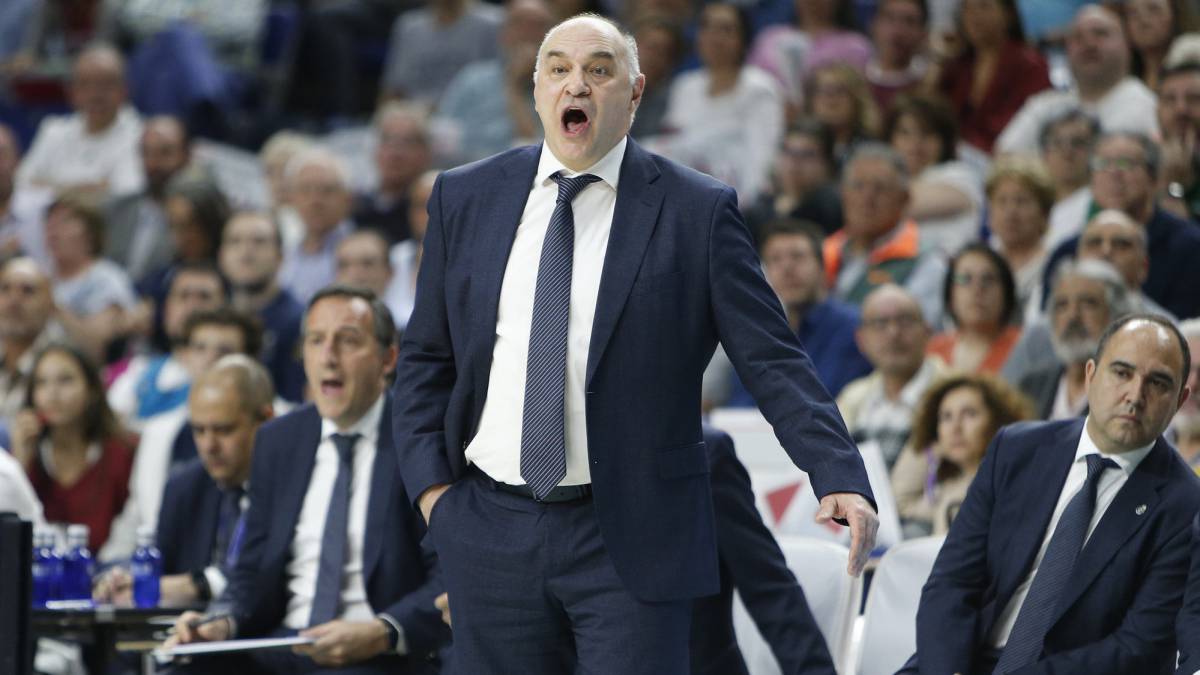 Pablo Laso, coach of Real Madrid, did not hesitate to say that "in playoff you have to play the second game better than the first", while adding that they will try to "close the tie" in Manresa.
"The team arrives well We have not had any physical problems these days or after the game, we have done recovery work and this Saturday we trained well before traveling, "said Laso.
" We will try to close the tie but we know it will be difficult because It is a complicated court, with a lot of atmosphere, and where they squeeze a lot and play with a lot of energy.He proved it the other day by not leaving the match at any time, "followed the Madrid coach.
For this, Madrid, according to his coach , will have to "grow". "We are forced to grow with respect to Thursday's game, in all the playoffs you have to play the second game better than the first, it is important to understand and be prepared for a complicated game," he explained.
The coach of the champions of the The competition also talked about the surprises of Tecnyconta Zaragoza in Vitoria and Unicaja in Valencia. "Quarter crosses are damn because they are short playoffs, and a bad day always puts you in a very fast disadvantage situation, you have to recover quickly, there is little time, every game is a final. To be very careful and in that we did a great job on the first day, we traveled to Manresa with the hope of being able to close the tie, knowing that it will not be easy ", concluded Laso.
Photos from as.com