Kornfeil sends on the first day
The Czech marked the fastest time of Friday by 28 thousandths on Arbolino. Marcos Ramírez, tenth, was the best placed Spaniard.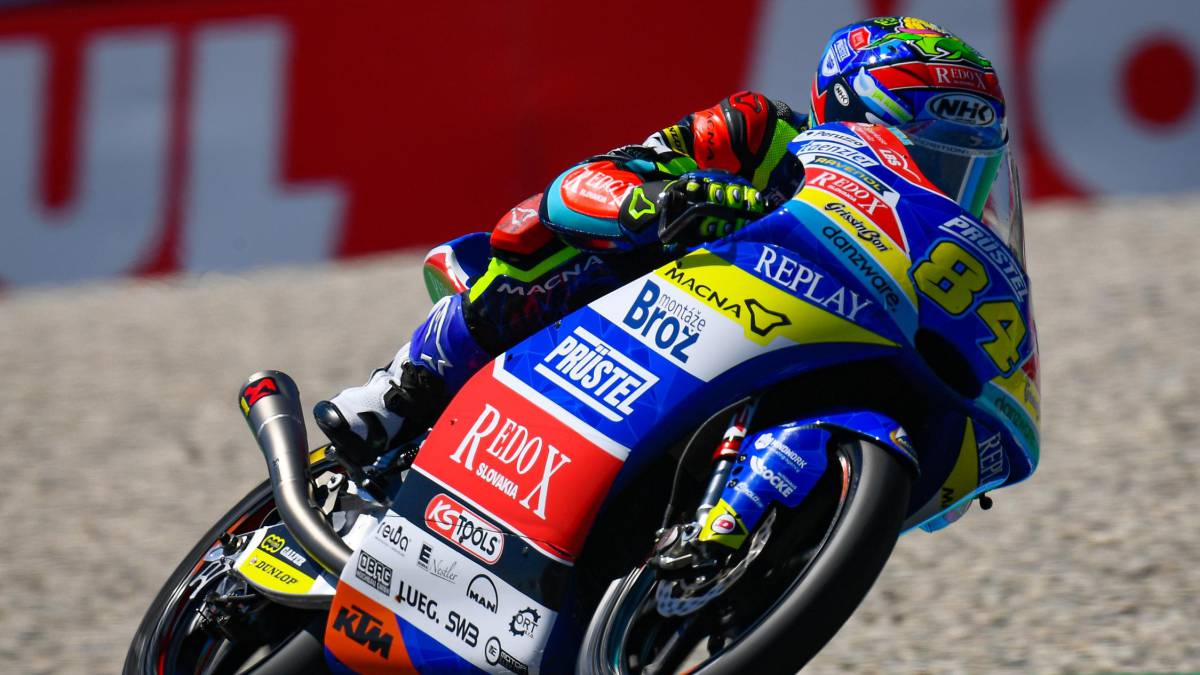 Czech Jakub Kornfeil (KTM) completed the first free practice session of the Netherlands GP as the category leader by just 98 thousandths ahead of Italian Tony Arbolino (Honda). The Spanish Aron Canet (KTM), leader of the provisional classification of the World Cup could not improve his morning performance, when he was twenty-first; and in spite of reducing in more than a second his best time he concluded twenty-second the day, very far from the head of the classification and with a fall that add to his sports record. Y is that he collided with the bike of also Spanish Alonso López (Estrella Galicia 0'0 Honda), almost at the end of the second session.
In the lead, Jakub Kornfeil dominated much of the session with the Argentine Gabriel Rodrigo (Honda) and the British John McPhee (Honda), although in the final minutes and as usually happens in the smallest of the categories, the time table did not do more than change the order until the descent of the checkered flag. At that time the Czech driver was leading with a time of 1: 41.782 that gave him the first place by 98 thousandths of a second on the Italian Tony Arbolino, and just over a tenth of a second compared to the also transalpine Niccolo Antonelli (Honda) and Romano Fenati, with Rodrigo in fifth place.
The leader of the initial round of the competition, the Japanese Ai Ogura (Honda) was relegated to ninth place, just behind his own teammate and beat edor in Qatar, Kaito Toba, and ahead of the first Spaniard in the category, Marcos Ramírez (Honda). Jaume Masiá (KTM) was the second of the Spaniards in contention in the 12th position with barely six tenths of a second from Kornfeil, with Sergio García (Estrella Galicia 0'0 Honda), 18th, Arón Canet (KTM), 22º, ahead by Raúl Fernández (KTM), Alonso López (Estrella Galicia 0'0 Honda), 26th and Albert Arenas (KTM), 27º.
Photos from as.com