Jovic: "When I landed in Lisbon I spent three days crying"
The new player of Madrid spoke in the German magazine 11Freunde: "Now I'm not a fighter that can go like a rocket for 90 minutes, I like the simple".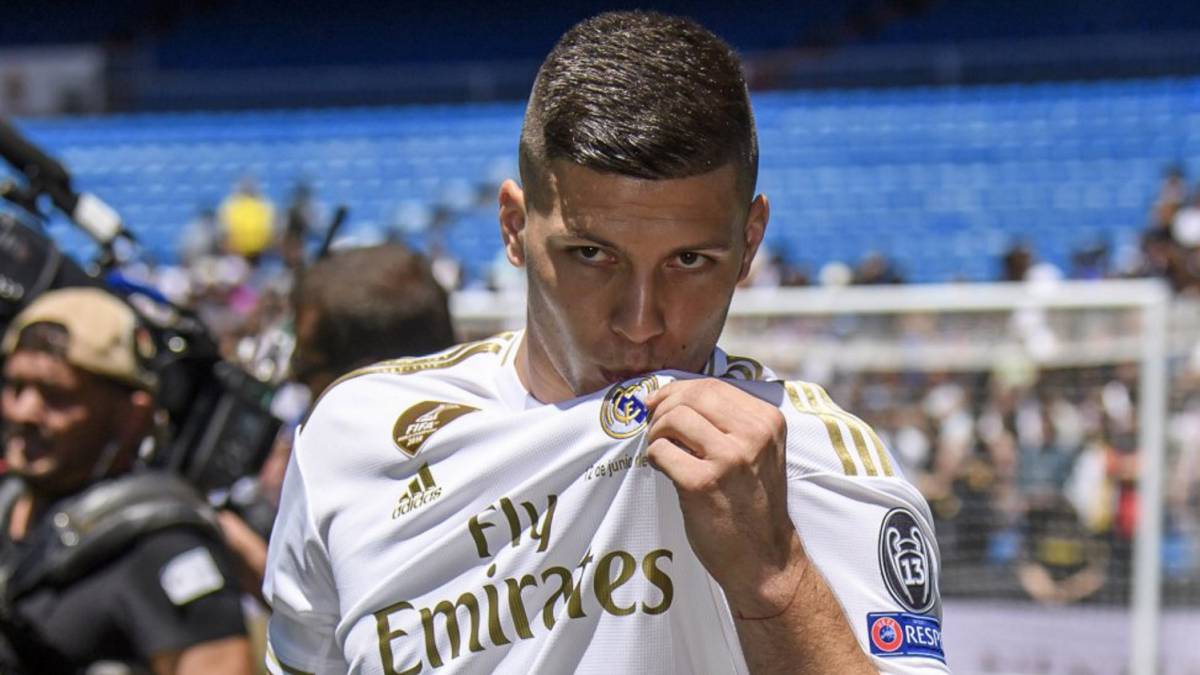 New Real Madrid player, Luka Jovic, has given an interview to the German magazine 11Freunde in which he talks about his childhood and his career and declares himself a supporter of the "intelligent game" .
Questioned for his physical strength, the Serbian, of 21 years, points out that although strength is necessary, the most important thing for him at this moment is the intelligent game: "I like smart players and I try to play with my head" .
"When I was 15 years old and played against kids from I was 18 years old and had 40 goals per season, the physicist helped me a lot to impose myself. "" Now I'm not a fighter that can go like a rocket for 90 minutes I like the simple, I want to use force only when I can not impose myself The head ".
In the interview published in the June issue, Jovic talks about his childhood, how he during a season he wore his hair long as his idol Falcao until he cut it and he had to do it too. From eight to 11 years old, his father took him to the Red Star of Belgrade car training, two hours from his village in Bosnia to the Serbian capital twice a week. From 11 he went to live in the capital, where he shared a flat with other players.
In the interview he recalls the most emotional moment he lived with the Serbian club when 28 of May 2014 debuted with the first team and two minutes of the change, scored the goal that gave the league to his team. "I still have that date engraved on my boots" .
One of the saddest moments he remembers was his transfer to Benfica against his will: "I had it clear, I wanted to stay until the end of the season. I wanted to win the league one more time, but the club sold me in the winter because I needed money When I landed in Lisbon I spent three days crying. "
The stay in the Portuguese capital was not very lucky, it just played and a cut accidentally on his foot while swimming he took him 50 days away from the playing fields: "That did not like much in the club" . The local press described as unprofessional the water accident that ran several versions.
The great change was experienced Jovic on his arrival at Eintrach Frankfurt, club trained by Niko Kovac, a former Croatian player born in Germany with whom it was understood from the first day : "Kovac helped me find the right path, I did not get a minute's rest in training, he always demanded more from me, I'm very grateful to him. He was a very important coach for me, he made me a better player and a better person "he said.
Photos from as.com