Jovic arrives with ambition: "I would like to win the Champions"
The striker confirmed that he slept as a child with the white shirt, which can be the only front or second tip and other offers: "I have not known another."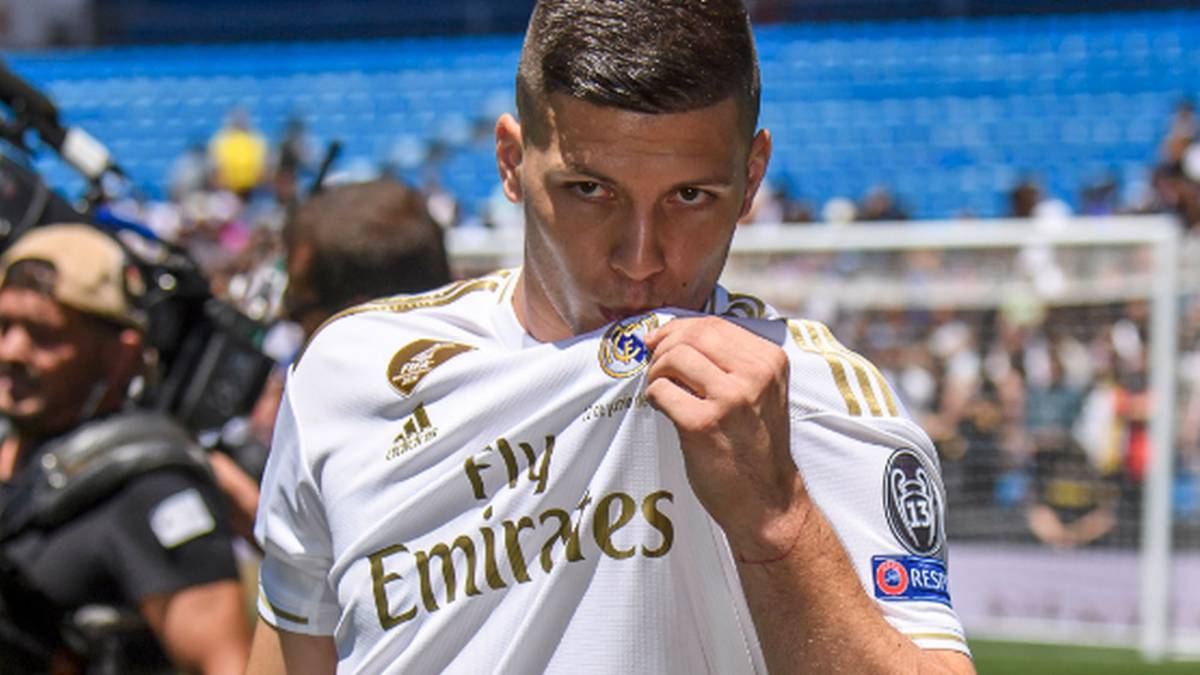 Accompanied by Emilio Butragueño, Director of Institutional Relations of the club, Luka Jovic attended to the media.
"Dear Luka, it is a pleasure to welcome you to this club, as the president said, you have fought a lot and thanks to your work, talent and effort are here Welcome. "
What does it feel? :" Now I am the happiest guy in the world, I am very happy to belong to the biggest club in the world and I hope to fulfill the expectations ".
Why Real Madrid and you have rejected other more substantial offers? : "I did not know of any other offer" .
Distro or left-handed and if it is true that you were sleeping with the Madrid shirt as a child? . "It's true, a friend of my father gave it to me, he was very fond of Madrid, like all children"
Objectives: "I would not say an exact number of goals, I will give the best of me" .
Have you talked to Zidane and his ideal position? : "I have not spoken with Zidane and in the Eintracht I can play as the only tip or with another striker."
Player favorite: "Ronaldo, I do not want to talk about now because they will be my companions" .
Benzema "When he arrived, I was eleven years old, he's one of the best in the world and I hope to learn from him."
Pression: "A lot has been written about this, last season was not the best, but the next one will be sure."
Differences regarding the Bundesliga: "I've talked a lot about this, I did not play against Spanish teams, because LaLiga and Premier are the best in Europe" .
Number of goals: "I have not thought about it, but it would be good to repeat this year's."
Dorsal: "The number does not play and it is not important" .
Title that makes him more excited: "I would like to win the Champions League" .
Conversation with the captains: "I have not talked to anyone. I would like to do it with Modric and I will do it in the next few days ".
Camid character:" You could say yes, but I do not want to talk about that ".
Compatible with Benzema:" Yes, but the Mister will decide ".
Portugal:" Things did not fit very well, but I do not want to talk about those things, but the good ones. "
Bernabéu:" It is an incredible feeling and a great pleasure ".
Hazard as a partner:" He is a fantastic player, one of the best world. It will be a pleasure to share clothes with him ".
What will it bring? :" It's not me who should say that, but the ones who signed me ".
Stimulated by the public:" The only thing that scared me was going out to the country , but it was great. I hope my name is co-signed ".
Photos from as.com