José Antonio Reyes dies in a traffic accident
He returned to Utrera from Almendralejo, where he had trained. He has also died his cousin Jonathan Reyes. Another cousin, Juan Manuel Calderón, in the UCI.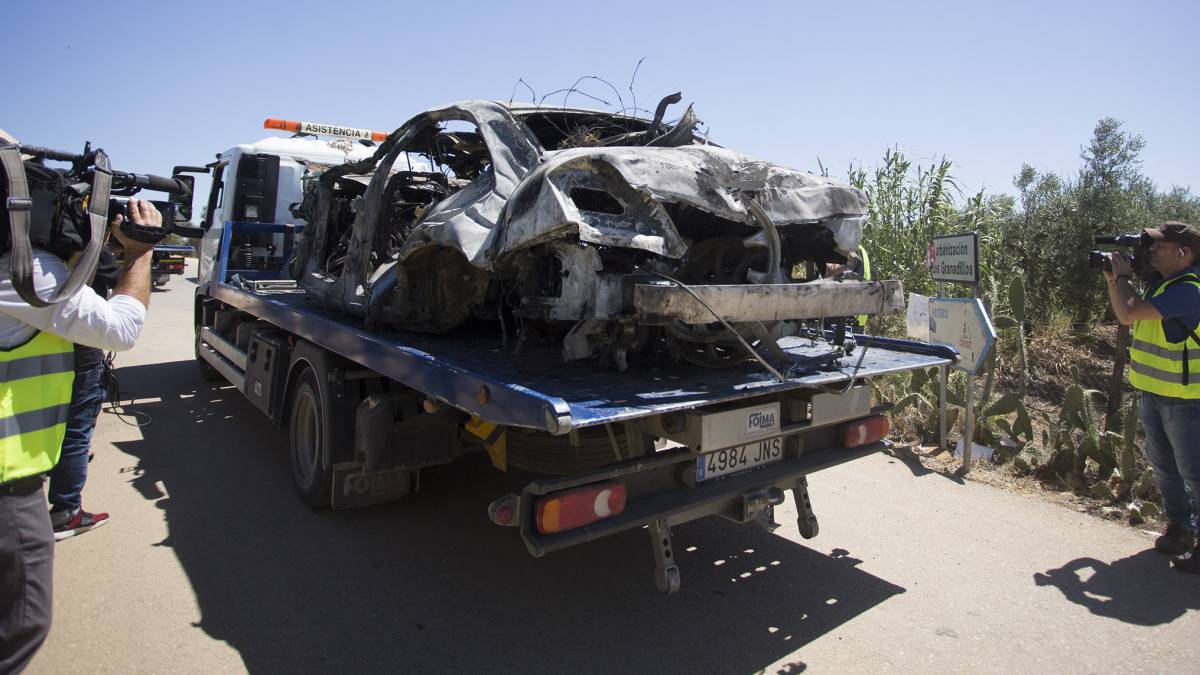 José Antonio Reyes died in a traffic accident this Saturday on the road between Seville and Utrera, his hometown, at kilometer 18, in the municipality of Alcalá de Guadaíra.2. The 35-year-old was currently playing in the ranks of Extremadura.
The incident occurred a at 11.40 am on the A-376 highway, from Seville to Utrera, when leaving the road and incendiar the vehicle in which the player was traveling. The first investigations to point out that the cause of the accident was a speeding: it seems that the car was more than 200km / h. The car was Reyes and was a Mercedes Brabus s550, which has suffered an outflow of via the right margin, colliding with a block of work after what the vehicle has overturned and burned.
The player returned from Almendralejo, where he had exercised on Saturday morning. When not entering the call for the match between Extremadura and Cádiz, Reyes returned to his town. Jonathan Reyes, a cousin of his, who was traveling in the back seat of the vehicle, behind Reyes., has also died in the accident.
Juan Manuel Calderón, cousin also of José Antonio Reyes, who was traveling in the vehicle, in the passenger seat, and who was injured in the traffic accident has not died, as had been initially reported, and remains very serious in the ICU of the Virgen del Rocío hospital in Seville to which he was transferred with burns in 60 percent of his body.
The place of the accident was moved by the Provincial Fire Department, Civil Traffic Guard and the Public Health Emergency Company (Epes)
El City Hall of Utrera has decreed two days of official mourning and the flags will look at half-staff. Mayor José María Villalobos said he felt "dismayed by this sad news, the life of a person still young and with family has gone."
Meanwhile, the president of Seville José Castro confirmed that the burning chapel will be installed this Sunday in the Sánchez Pizjuán between 4:00 p.m. and 9:00 p.m., for anyone who wants to give his last goodbye to the ill-fated soccer player.
Photos from as.com