Jon Rahm overcomes the jet-lag and warns: "The Tour is won in Paris"
The Barrika, 24, started with -2, four of the head and three strokes of Sergio Garcia. It took away the bad taste in the mouth of 2017.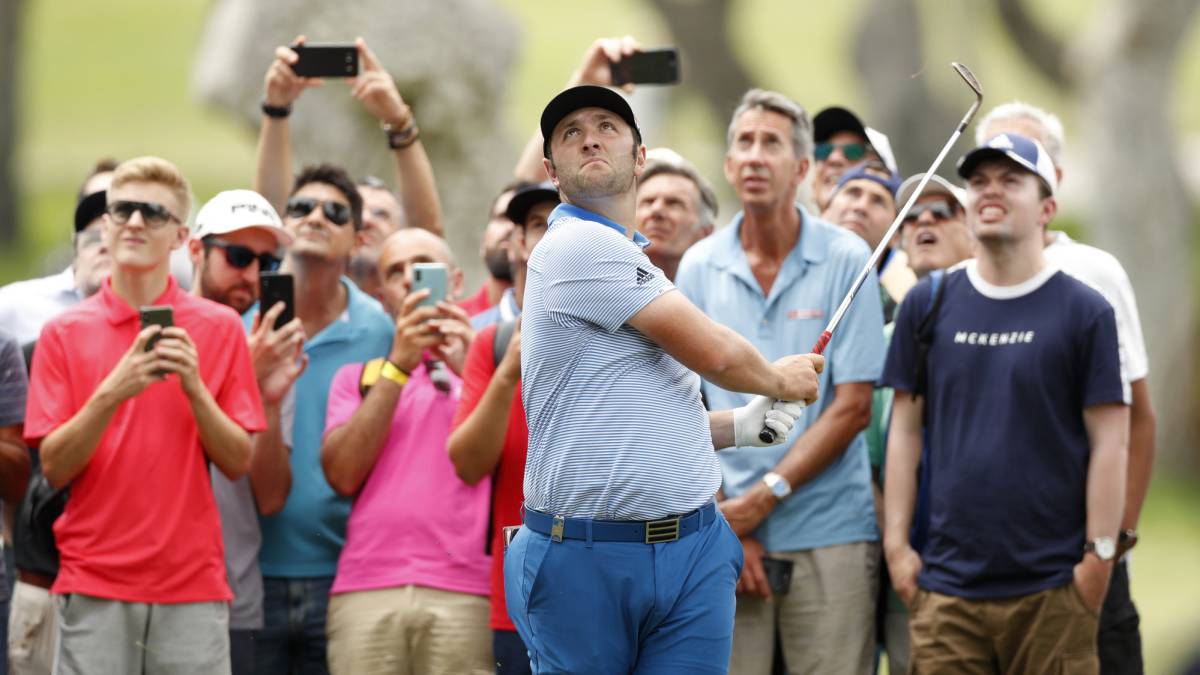 Jon Rahm finally erased from his head the bad experience at Valderrama 2017, when he went from l Estrella Damm Andalucía Masters without passing the cut. This time the one of Barrika signed 69 blows, -2, a good round in which he fought with genius and some lapsus. "I have a bit of a headache. There is some jet-lag, it was still somewhat congested. The fatigue I noticed in the first ten holes and from 11, when I made the eagle I resumed. It was the best first, second and third shot of the day. That changed the turn ", said the Biscayan, who is four strokes behind the leader Victor Perez (-6) and three of Sergio Garcia.
" This round would have signed it last year. Anything around the pair is fine here, "admitted Rahm, who takes melatonin two days before flying when he comes from the United States to" cheat the brain ":" I have no problem to fall asleep, what costs me is to stay awake ".
Rahm raised with his caddy Adam, a "simple" strategy: "Put the ball on the street, I was a little more passive, but I'm comfortable with the short irons. I have to know that with patience they have to make birdies ". Do you see yourself to be up? "The Tour de France is won in Paris. This is a first round. Any round under par is good. This first day I was not going to win the tournament, but it could be lost. And I did not lose it. "
The Vizcaya will leave on Friday in the morning. He looks more relaxed than in that 2017, even when the front slowed down his fast pace of play, he was with his family, talk. At the start of the 15th he was waiting: "They had not even reached the green. As I had my mind, if I think about it, it gives me the slump. So I went to talk to them to be awake. " Jet-lag overcome and understanding with Valderrama.
Photos from as.com