Jon Rahm asks for the 'Tiger effect' in his assault on Valderrama
The one of Barrika, of 24 years, signed a great day with 67 blows and already is in -5, in the very high zone of the Star Damm Andalusian Masters.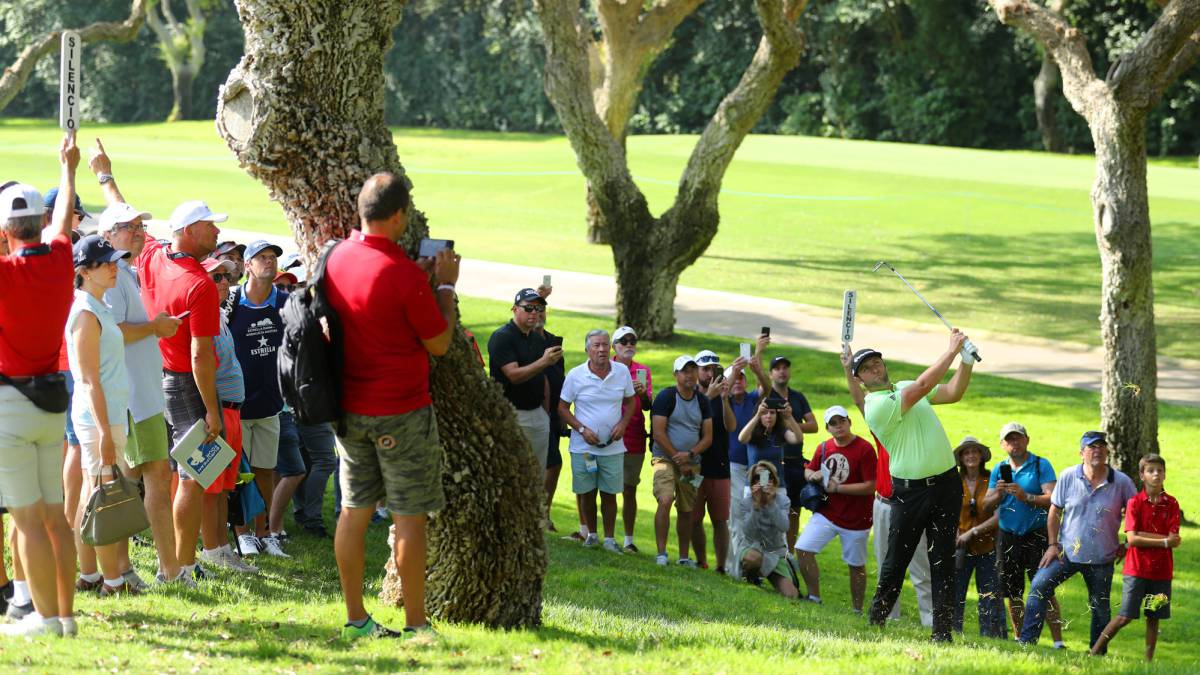 Tiger Woods effect: it's about playing a game of golf in a final day with as many people as possible and having that hobby on your side. The consequence is a plus of energy for the one who applies it and a way of putting pressure on the one who suffers it. A that spell appeals Jon Rahm for the last 18 holes in Valderrama of the Estrella Damm Andalucía Masters, to which he re-engaged with a fantastic day of movement and will have to fight five shots away with the leader Bezuidenhout (-10), a South African without victories in the European Tour, but without cracks in the Cádiz circuit. "It's the Tiger effect, knowing that I have the largest group, if it goes with me it has to see me and I can put pressure on it is something important", says Barrika, 24 years, which will play the star game with the South African, with a well-known story because as a child he ingested a poison in a carelessness that almost ends his life.
Rahm passed the heater on the second day. "There are times when you have to feel the emotion, know that being frustrated and let it go ... But can not you have a bad day at the office?" And then he relaxed with a family meal and a session with young people Andalusian golfers. His mind was reset and Barrika's was transformed to the third round. "How I hit the drive, I gave them perfect! I did not miss a line, I told Adam (his caddy) . Seldom have I done so well from the tee. Relax knowing you're going to be good ... I wish I could play like this all year, "followed Rahm full, affable and smiling.
In his round of five birdies, Rahm had the company of Samuel del Val, a Vizcayan golfer and his caddy José Pablo Segurola, a vitorian youth friend of Jon. "We grew up together and it was fun, because we told stories during the game. Every time I play with some that I shared amateur tournaments is very beautiful. It's like going back to those Championships in Spain, but in a much more difficult field and another environment, "said Rahm. "Yes, we do not talk about Athletic," said Samuel.
Y Rahm is already looking at his master plan for today. "In the first nine holes you can make a good result, if I put it on the street like that, but then you have to put them in," explains Rahm, who does find it difficult to catch the -10. "It will be complicated, but everything depends on the environment. It's a final day and the second part of Valderrama is very tough. But hey, it seems that I've made it easy and we have to hit the ball very well to get good results here ". Sergio fell to -2, the Japanese Tanihara goes in -5 and the duel looks like Rahm-Bezuidenhout. The Tiger effect decides.
Photos from as.com