Joaquim Boadas: "Without sanctions, football is a play"
The former president of Girona denounced to LaLiga three games of the 2014-15 season for alleged match-fixing. He is not surprised what happened in 'Operation Oikos'.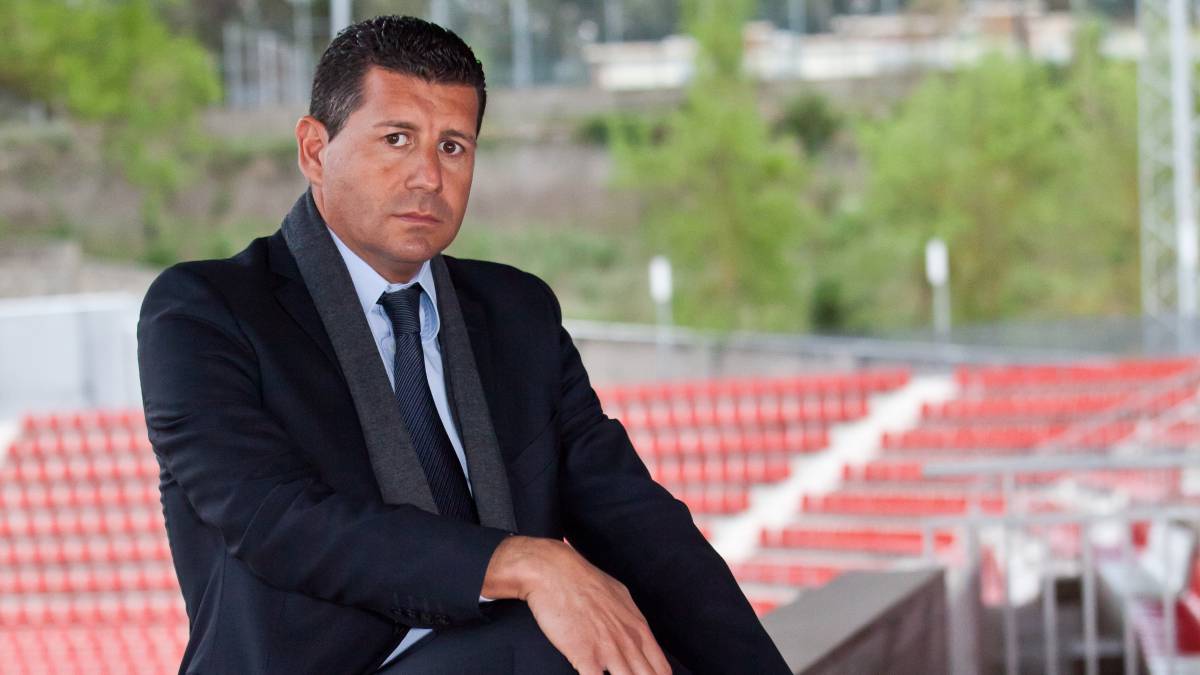 Are you surprised by 'Operation Oikos'?
For nothing. No wonder that things continue to happen related to matches and bets because nobody here punishes or imposes exemplary sanctions.
You have already made a complaint to La Liga for alleged match and attempt to predetermine results in Mallorca-Girona, Betis-Sporting and Girona -Lugo of the 2014-15 season ...
Yes, and everything has come to nothing. Very serious things have happened and nobody here does anything. Without going any further, there was a player imputed in 2014 thanks to me (José Vega del Xerez) and today is still happening. Why? Why there are no exemplary sanctions. I contributed recordings, evidence that games had been predetermined and nothing has been done about it yet. Due to administrative and economic issues, action is taken immediately, as has happened this year with Reus or in the past with Guadalajara. But in the matter of fixings and not bets. It seems that there is fear.
Do you think that LaLiga and the Federation do not act properly?
If something had been done when there has been evidence that predetermined matches would have been nipped in the bud. I think Thebes acts more towards the gallery than anything else because at the moment of truth nothing happens. It was said that an interclub commission would be created to detect fraud and it has not happened. No preventive measures are being taken and it is time to adopt a strong measure, an exemplary punishment.
What solution do you propose?
If it is proven that a club is involved, it would be lowered or six points would be deducted. Or that a precautionary measure is applied and there are 21 teams in Primera.
What steps do you think Girona should take now?
I have not had access to the actions that have been done, but the Girona should appear as a private accusation and request a precautionary measure. If seven players of a team are really involved and it is tested, I think it's something of a club. It should have been detected and reported. It's something that affects the wardrobe, not just one person.
What do you think will happen? Will Girona manage to continue in First?
I hope I'm wrong, but nothing will happen. The experience I have tells me that no one will be punished, much less that they will descend to a team, something so drastic has never been done. But it should be done, if it is tested, because it shows that there is a total rejection of these practices. It harms the sport and stops looking like everything is a play. We must put an end to this bleeding. Something is not doing well. You have to show and show that the pulse does not tremble in these situations regardless of the club that is. The problem is that if nothing ever happens, everyone will take it as a joke. I believe that the respect towards the norm has been lost and the sanctioning norms are to fulfill them.
How are the denunciations that he made for the parties of the 2014-15 season?
He loaned his statement in court saying names and providing evidence, but I still do not know anything.
Would Girona do well to put up a bit more to decide on the highs and lows in their squad?
I would do it and I think there are players who have it in mind. It is something that has raised a social alarm and we must wait.
But not eternally ...
Claro. It is necessary to prepare the next season and I would do it as if they were going to be in Second.
Photos from as.com