Joao Félix: Madrid already offers 80 million more bonuses
The Lisbon club has rejected the white proposal because it already has four offers of 120 million. Atlético is also on the lookout.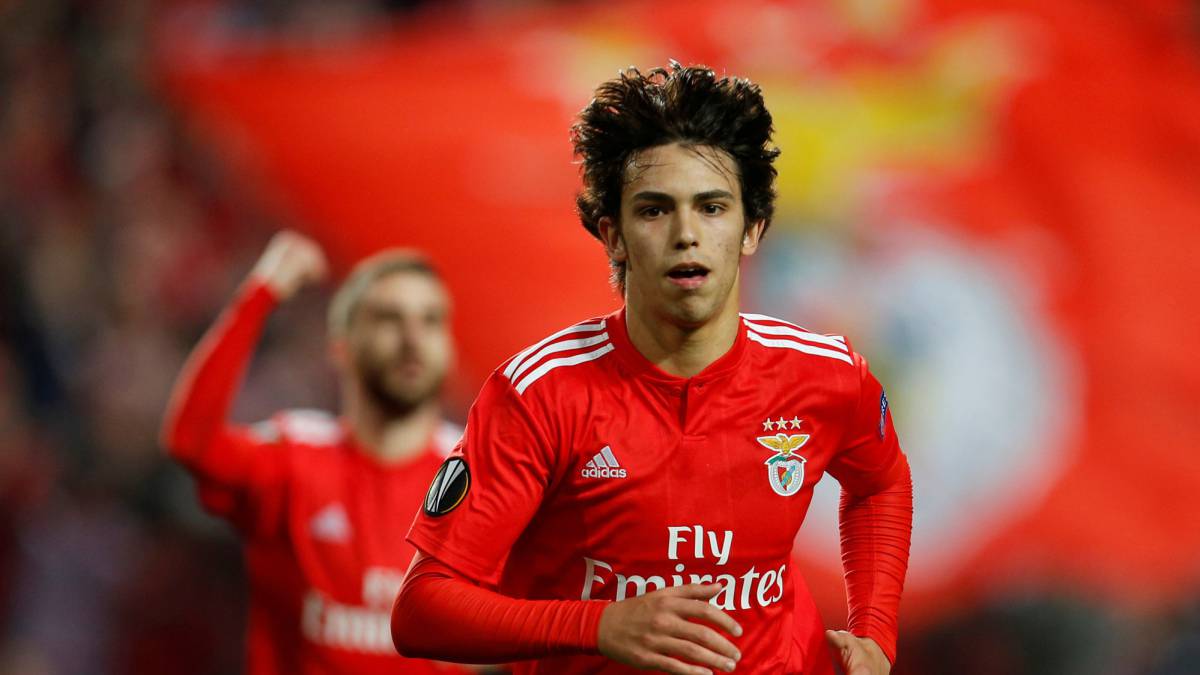 The Madrid has gotten fully into the bidding for Joao Felix (19 years) . On February 4, As reported that the young striker Benfica, at that time almost unknown in Spain, had become the target of the white club. Well, a few months later, Madrid has made an offer of 80 million fixed and a series of bonuses for objectives, which could eventually make the white club end up paying 120 million. However, Benfica has rejected such proposal, since the Lisbon club already has on the table four offers of 120 million fixed.
Juventus, Manchester United, City, Barcelona and Atlético are some of the clubs that have been following closely the young pearl of Benfica. This campaign se has become the great sensation of the Portuguese league and one of the keys that the Lisbon club has risen with the title of champion. This has been the season of its premiere in the elite. He has played 43 games, has scored 20 goals and has given 11 assists. His average goalscorer has been one goal every 143 minutes.
The white club already knew him because he destroyed Guti's youth in the semifinal of the Youth League 2016 -17, scoring two goals. However, it was last April 11, in the first leg of the Europa League quarter-final against Eintracht Frankfurt, when he dazzled the whole world by scoring a hat-trick.
Before that historical performance, on January 29, on day 19 of the Portuguese league had already left a sample of what he is capable of doing. Benfica received the Boavista that day and in the stands of the Da Luz Stadium there were scouts from Barcelona, Atlético, Manchester United and Borussia Dortmund to see him up close. Joao Felix impressed them with an exhibition: opened the scoring, gave the assistance of the third goal of his team and made the play of the room.
El Atlético is also on the lookout for what may happen with Joao Felix. The striker is one of the players that the rojiblanco club has on their list as a possible substitute for Griezmann. The crack benfiquista is to the total liking of Simeone. In fact, the Atletico coach is its main defender.
Photos from as.com