Iturraspe says goodbye to Bilbao without reproaches: "I will miss you"
Long letter of appreciation from the canterano to all the technicians he has had, to the teammates and the fans. "I had an incredible time in there"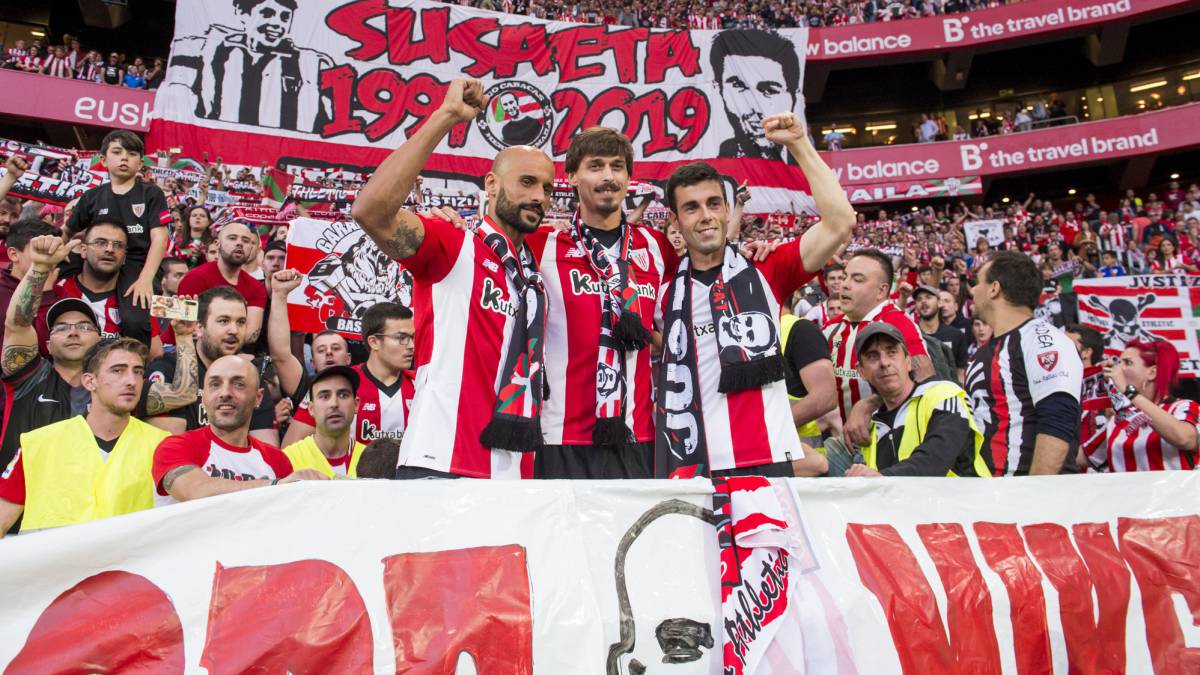 Iturraspe said goodbye to San Mamés in the company of Rico and Susaeta in the last home game of the league on May 12 against Celta, granted an interview to only one half and has remained silent until today, when he has said goodbye through a letter published on social networks. "I do not know how to start, it's very strange, but it's clear that it was time to leave the club I always wanted to be in. I can only thank and say that it's been a pride to wear the shirt I've worn for so many years From alevín B to the first team, from nine years to 30. Almost nothing, "explains the midfielder, whose talent astonished everyone at the beginning of his career but little by little the soccer has been saturating him. Indeed, in 1999, from the Matiena, he entered Lezama and was climbing all the steps, until his debut as a lion on September 14, 2008, against Málaga (he started and in the 76th minute he left his place to Ion Vélez ) .
The canterano leaves behind 11 years in the first team, 320 official games. He thanked all the coaches who have had in this long period the values that have instilled in him, as well as "work, generosity, commitment, loyalty ... And Athletic feeling". "I've learned something from all of them and I have memories forever, of course for all of their technical bodies," he says.
It also reminded the people of the club, "It was a joy to have the treatment you gave me every day. to the love that they have given him "like the one I have for you, you are very many in the shade and key in day to day." In addition, he had words for the medical staff: "You are a 10, thank you for everything" .
Another important section He occupied it for Iturraspe the hobby. "We have lived together many historic days. My debut in San Mamés replacing Gurpe, the Cup finals, the Europa League, the farewell of the old San Mamés and the premiere of the new one, the Champions year with 70 points, the Supercopa title, and above all, a constancy in to results in league with which we have enjoyed a lot with the shield for Europe ".
Y the costumes could not be forgotten, of course " I had an incredible time in there and we have also experienced difficult moments. Always overcoming adversities. You will continue doing it. That what happens there stays there, take care of that every day. It is key and makes a difference. There are amazing people in there and you deserve the best as a group. I will miss you gang! I will continue to encourage you from where you touch me. "Goodbye to the eternal 8
4
Photos from as.com