Italy: one of the commissioners did not pay attention after sanctioning Vettel
'Formula Passion' reveals how badly it happened Emanuele Pirro, ex-driver and ferrarist, after the Canadian GP. "I feel like it ends like this," he says.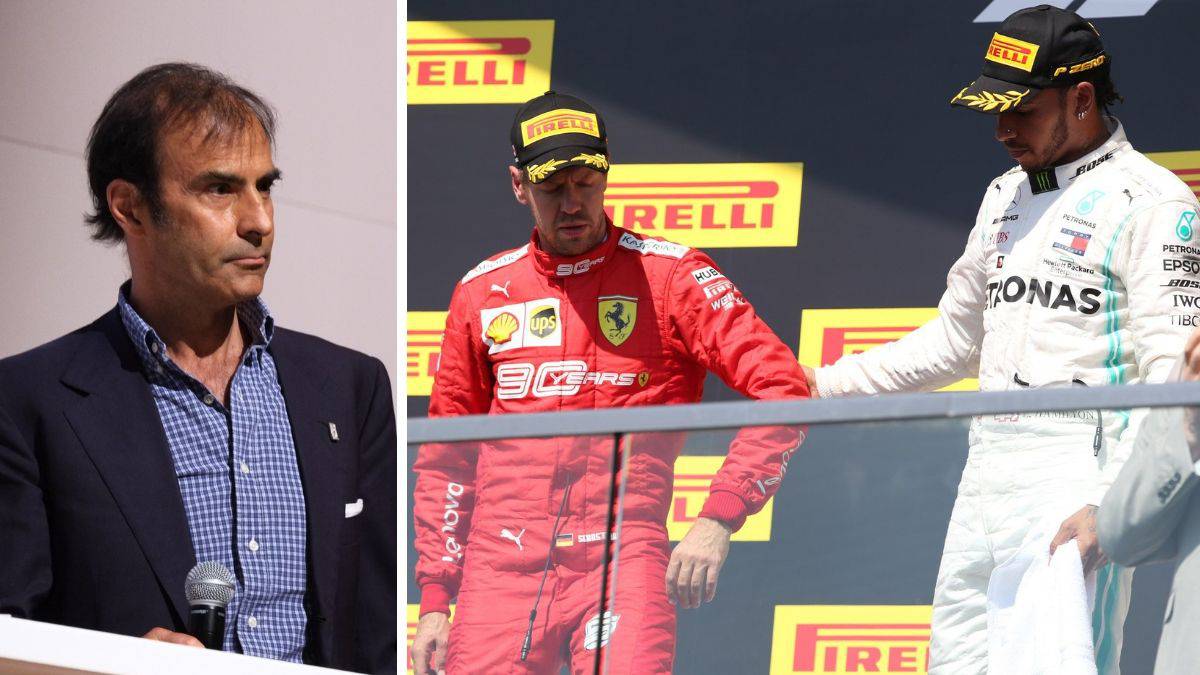 It was a decision loaded with controversy and they knew well what they were exposed to even before taking it. First, to the airy complaints of the injured, Ferrari and especially Vettel, and then to a wave of criticism from fans and experts. Some people defend them, but in a smaller percentage. The work of the Formula 1 stewards is not easy and in Canada it was well demonstrated. Leaving the German four-time champion without a victory was a tough decision that left Emanuele Pirro very affected, one of them.
This is so, that according to the Italian website 'Formula Passion', he was not able to keep an eye on the whole night after big prize. The 57-year-old Italian driver with five Le Mans wins and 37 F1 races is a self-confessed ferrarist and it hurt him especially to make that decision. "As a fan of racing and Ferrari in particular, I feel that the race ends like this. As you can understand, it is not easy to make certain decisions, but sports integrity must prevail over the rest", he says.
And that This is what he did, putting his work as commissioner before his predilection for the formation of the Cavillino Rampante. Hence, decided unanimously with the other three commissioners of the Canadian GP (Gerd Ennser, Mathieu Remmerie and Mirk Kaerne) to sanction Vettel with five seconds to reincorporar with danger to the track by leaving it to Hamilton. After that, Pirro tells how badly he went through the criticisms that followed and that, in the most extreme cases, they brought insults and threats.
"Fortunately, there were also many signs of solidarity from F1 pilots and racing people However, says that great exiles like Andretti and Mansell have said what they said, " says bitterly, but defends himself claiming that " the world and the races have changed " since his time as pilots:" There were a thousand battles to fight for the safety and conduct of the race is not excluded from that. " Thus, with all the regret, gave his opinion to leave Vettel without victory, although it cost him a distaste ... and a sleepless night.
Photos from as.com