"Baptist is not superhuman"
Rea believes that the fall of the Spanish in Jerez brings him closer to the other rivals and faces the next appointment with more confidence and thinking about the victory.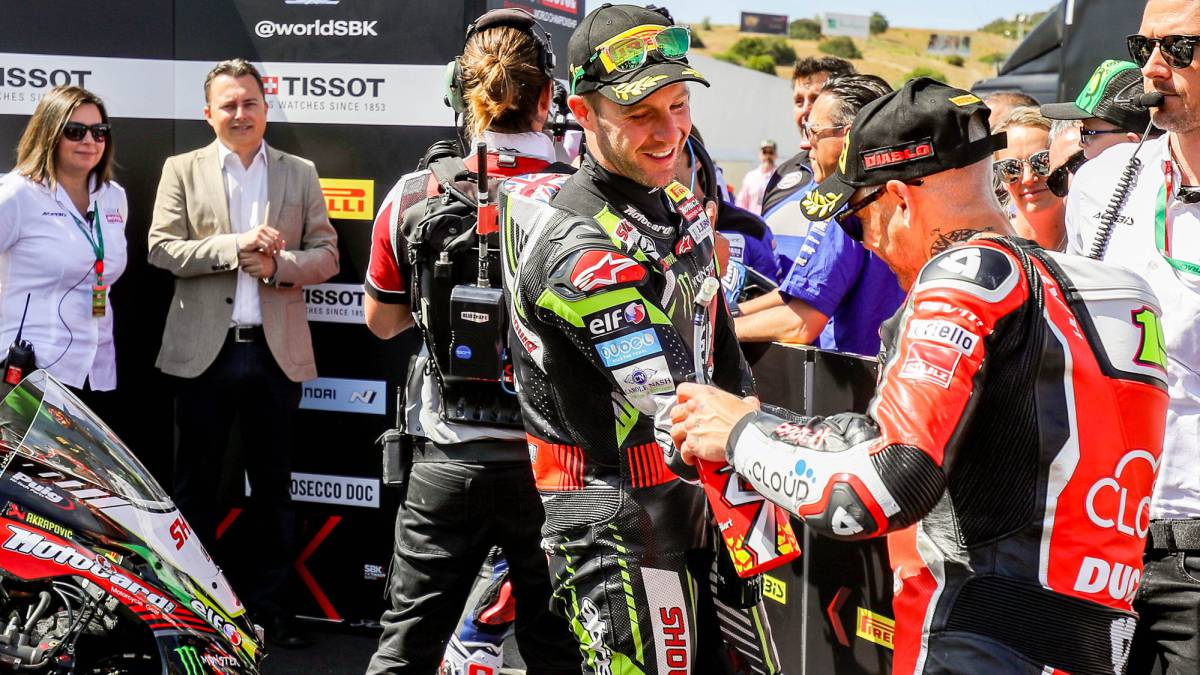 All the 'paddock' surrendered at their feet after chaining eleven consecutive victories and barely a month later, there are those who no longer consider him that unbeatable pilot who revolutionized the World Superbike with his arrival. Alvaro Bautista signed his first zero of the season at home and in turn, in one of the most unlikely scenarios seen his performance and confidence in the tracks where he previously shot with the MotoGP. But you know, until the checkered flag everything can happen and A Jonathan Rea who never considered the Spanish as a nightmare, now looks more prepared than ever to regain his dominance in the category.
The Northern Ireland, despite the penalties that he received because of his incident with Alex Lowes, , left Jerez even closer to the leader and that gives him hope in a World Cup where he seemed to have found his successor. But is still early to anticipate: "I am trying not to think about the classification of the championship at this moment, because being realistic, it is going in one direction" . 41 points of the first position are separated and to reach it knows what it needs: " We have to keep working, keep trying to do things the best we can. "
The unreachable is now a little closer for the Kawasaki rider and also for the rest of the grid. " Alvaro has shown that he is not superhuman" according to the Northern Ireland and that gives him more arguments to put him in check at the next appointment of the year. Misano, the stage where Rea premiered as winner of SBK in 2009, is the next destination of the championship and one of those rounds that the four-time champion faces with great enthusiasm, especially after having tasted the victory this season: "I will only try to win, the sensations in Ímola after winning were incredible ... I want to try to reinforce myself and return stronger to Misano" .
Photos from as.com