"There is no forward in the world that defines as Jovic"
Savo Milosevic, a history of Spanish football, analyzed in As the white signing. She knows him well: they are neighbors in Bijeljina and played with Jovic's father.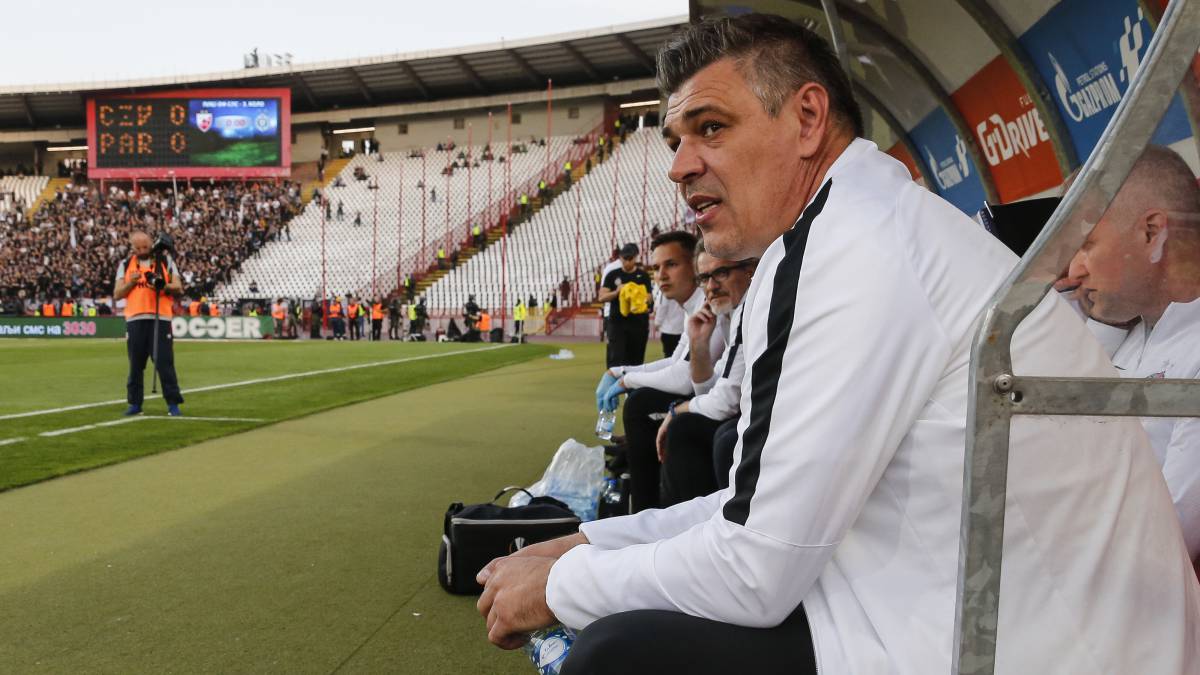 Savo Milosevic knows how few our League (played 241 games in Spain with Zaragoza, Espanyol, Celta and Osasuna), the selection of Serbia, as a footballer and manager, and also Luka Jovic. The new Real Madrid signing was born in Bijeljina, as Milosevic. Not only were they neighbors, but the former Serbian striker played soccer with Jovic's father. Now, he is hopeful with the talent of Luka Jovic ...
What do you think about the signing of his compatriot for Real Madrid?
I'm very, very happy. Also for him. His decision to sign for Madrid is the best possible.
A Luka Jovic knows him almost as if he were from the family ...
We are from the same town, Bijeljina. Luka's family house and mine are one kilometer away from each other. I played soccer with his father so I've known the Jovic for a very long time.
Did he advise you at some point to come to Spain?
I can not tell you anything! (laughs) Yes, we have talked. I was looking forward to finally choosing Madrid ... Knowing its possibilities and also its quality, I always thought it was the best possible destination for him.
Your opinion as nine historical is more than valuable. For those who have not seen Jovic play ... how would you define him?
I have never seen a striker in my life who defines like him. He puts them all. Always choose the best possible shot ... It's great. It never fails to make decisions about how to define, whether with the left, the right, the head ... Choose the best. There is not a player in the world, at this moment, who approaches him in that segment of the game. In the definition.
There are analysts who say that maybe it's better as a second striker ...
No, it's a nine. He has always been a goal man, a born nine. I was the director of the lower categories of Serbia and when I spoke with Luka I asked him to get involved a bit more in the game. Because he knows how to play football very well. Technically he is very good, but he was satisfied with only the goals! (laughs) In Eintracht this last year he was already seen participating much more, he has also gained in physical strength. Can you give a little more, not just goals.
? Jovic is compatible with Benzema?
How not! Insurance. One of the reasons why I wanted Luka to go to Madrid is Benzema. For me Karim has been the best striker of the last ten years. With it, any player in the world is complementary. If you do not supplement with Benzema you can not play football ... Luka can learn a lot from him.
Are you prepared to respond in a jump as big as it is to get to Madrid?
No have problems, do not worry there. .. It is important that you have gone through a club like Eintracht before. This is how young people should learn. Madrid is one of the biggest and asks a lot of their players, but I think the Madridistas should wait for Luka, because he is young. Although you will not have to wait long, because it is wonderful. They will enjoy it a lot with him in the coming years.
And what does it mean for Serbia?
A very good young generation has come, which was European champion recently. It is important that players like Jovic reach the big clubs.
La última. What are you doing now? Many people in Spain will be asking ...
I love Spain and I always go whenever I can. I started as a coach in Partizan three months ago and we won the Cup. My first trophy as a coach. Football is my life and I can not do anything else ...
Photos from as.com