Interactive special: the history of Nadal at Roland Garros
12 titles in Paris enlarge the legend of the Spanish tennis player. This is his trajectory year after year, his statistics and the analysis of his right.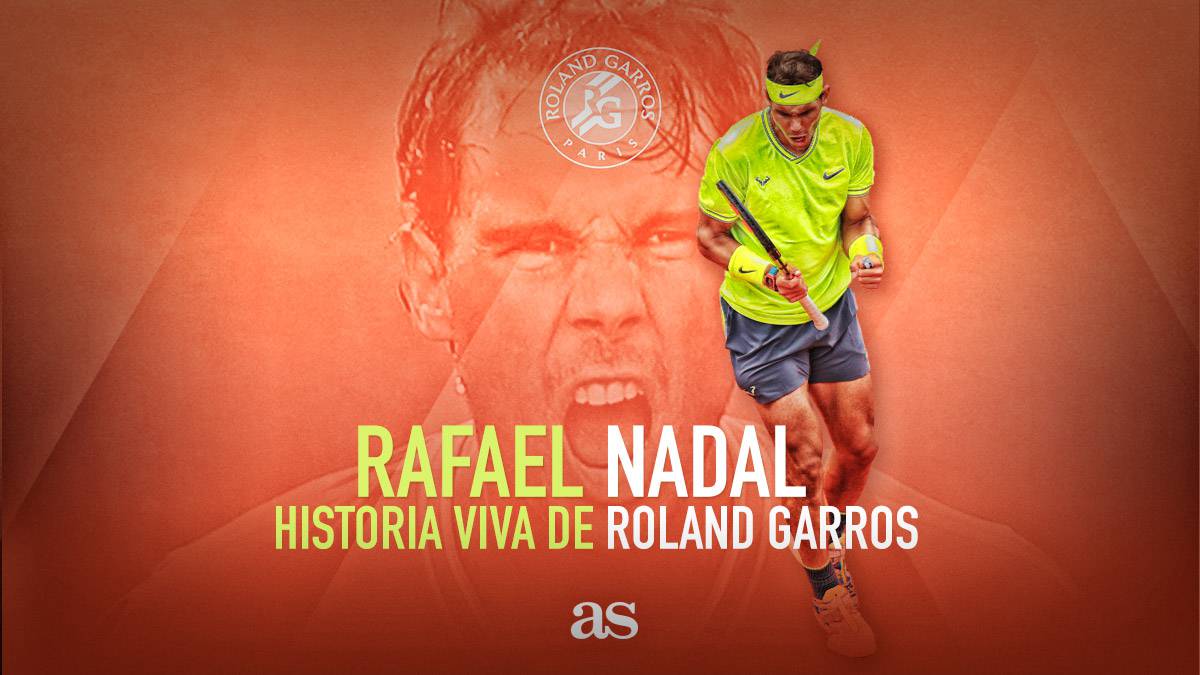 The race to become the best player in history, if one takes as a measure the number of Grand Slams conquered, is tightened. With his triumph this Sunday at Roland Garros against Dominic Thiem, Rafa Nadal has been only two of Roger Federer's 20. The Swiss won the last in Australia last year, the Spaniard stood with 17 after his victory in Paris and then Djokovic resurrected in a sweeping way to sign three big online: Wimbledon and US Open 2018 and Australia 2019.
An impressive streak the Serbian who was in charge of stopping this Saturday Dominic Thiem to slam the aspirations of the number one to chain, for the second time in his career, the four Grand Slams in different years. El Belgrade remains with 15 and Nadal distance him well in the second position with 18 and looking much closer to the 20 that Roger Federer holds.
Rafa Nadal, with 33 years and 6 days (he fulfilled last Monday), becomes in the third largest winner of Roland Garros, after another Spaniard, Andrés Gimeno in 1972 (34 years and 306 days), and the Australian Ken Rosewall, who won it in 1968 with 33 years and 220 days.
MÁS GRAND SLAMS
1. Roger Federer (Switzerland) 20.
2. Rafael Nadal (Spain) 18.
3. Novak Djokovic (Serbia) 15.
4. Pete Sampras (USA) 14.
5. Roy Emerson (Australia) 12.
6. Bjorn Borg ( Sweden) 11.
-. Rod Laver (Australia) 11.
Photos from as.com