Íñigo López: "We lost with Nàstic because we had a pact"
The Deportivo defender, at liberty on charges of sports corruption and fraud, confesses in 'El Mundo': "We lower the intensity, simply and plainly, he does not go out to kill".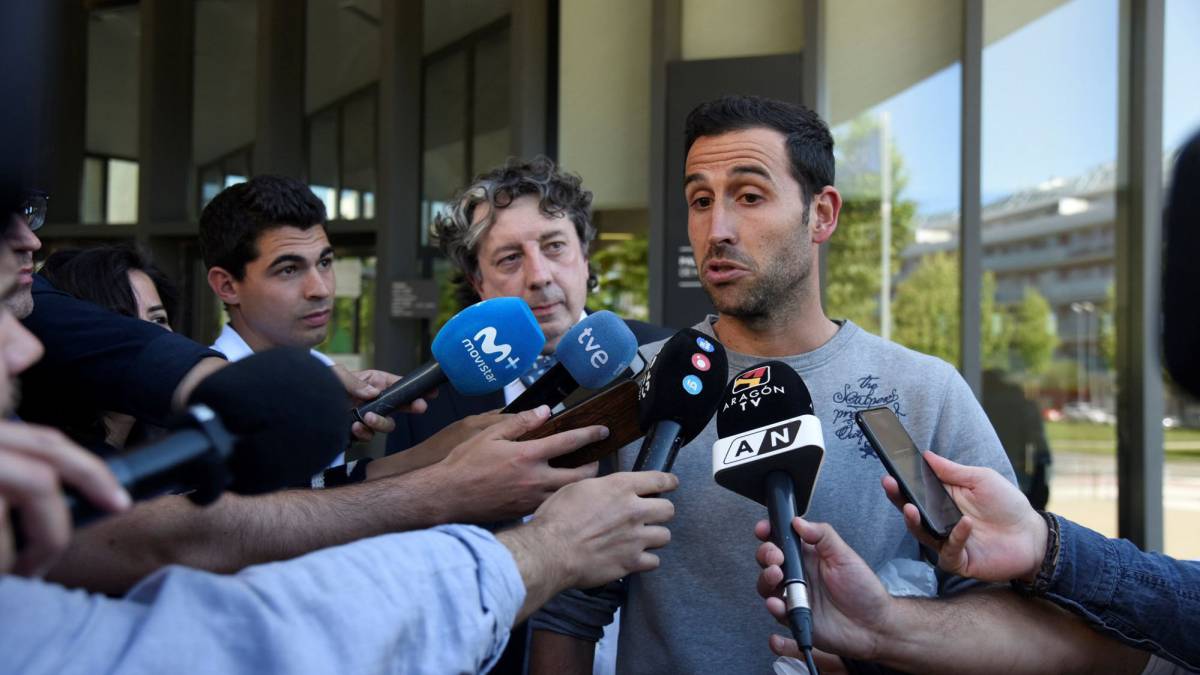 Íñigo López was one of the players involved in Operation Oikos who got worse after being interrogated by the judge, who released him on charges of sports corruption and fraud. His bail was 75,000 euros, only surpassed by Raúl Bravo and Carlos Aranda (€ 100,000 both). He is training with Deportivo facing the playoff against Málaga. The police accuse him of being one of the "intermediaries" in the plot of fiances related to betting that has one of its epicenters in Huesca. Íñigo López, former player of the Huesca team, admits in an interview in El Mundo that there was a pact with Nàstic, with which Huesca, already promoted to First, lost in the penultimate day of last season. Niega, however, any connection with the bettors that fired the inverted figures, alerted UEFA, the Federation and the League, and caused the operation Oikos.
The declarations of the
football playerQuestioned about the pact that recognized the doctor of Huesca, Juan Carlos Galindo, explained that he was "the one who has always existed in football, in the last games you usually look at the calendar and you talk, because you know people, it's not that we meet or stay in one place. says: "Hey, let's not bother, for those who need the points" . On when the pact was established, the player commented: "In the match of the first round, in Tarragona. I was not called, nor in the second, but he knew in the dressing room. I knew that there was a contact and it was stressed not to do nonsense. "And on the way to carry it out said: " We lower the intensity, plain and simple. He does not go out to kill ".
The fubolista declared before the judge that he made bets, but" never to teams of his category. "Iñigo López understands that the judge attributes him the intermediary role because he called him Carlos Aranda: " We played six months in a team and we had some relationship. He asks me to ask Huesca for a money he owes, 100,000 euros. I speak with Agustín. From there, he's been asking for whatsapp for a while, until he goes directly to the president. "According to El Mundo, the summary of Operation Oikos details how Aranda lavished abundant money from the sale of drugs, fundamentally by placing bets millionaires in games in which he had privileged information after paying players involved "Five six months fellow. No idea if he deals with drugs or not. I know that he was betting, because we have talked about it among peers. I did not know about those volumes either, at least of those that are spoken. He has never called me to bet ", underlines the player of Deportivo, who said he did not know where the debt of 100,000 euros came from.
According to the information of the aforementioned newspaper, the Police accuses the central Deportivo of having 450,000 euros in a Swiss account. "I have an account at a Swiss bank, UBS, but open in Spain. My money has always been in here, in my country. "On the premiums to third, acknowledged having received them once and added:" I have seen them in many teams, and whenever they are to win I do not think it's wrong to do so. They have always existed. For winning I do not think they are wrong, but I think there is a lot of hypocrisy ". And asked where this money comes from, he added:" They come from opposing teams. Through trustworthy people with whom someone close to the players is cited. "It should be remembered that premiums to third parties are prohibited in Spain, as stipulated in the Disciplinary Code of the RFEF and there is also a resolution of the TAS. October 2014 on this subject.
Photos from as.com