"Leaving Iguodala free is a lack of respect that pays dearly"
The base of the Warriors valued the great work of his team to match the series and the role of Iguodala at the end: "He is better than anyone and that happened last night".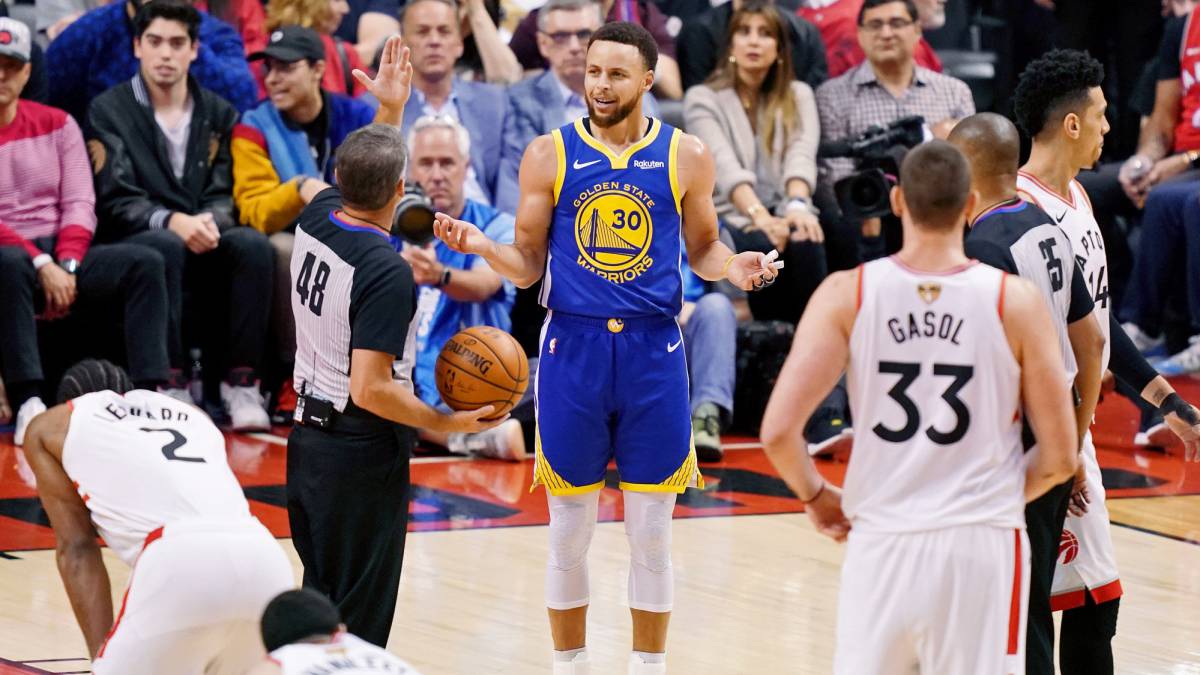 Base Stephen Curry who did not have his best individual performance but helped the Golden State Warriors to win at home 104-109 to the Raptors in the second game of the NBA Finals thanks to a triple by Andre Iguodala. The guard released completely released and Curry said that leaving him unmarked by the opposing defense was a "lack of respect." Curry, who finished with 23 points, only three in the fourth period, praised the figure of Iguodala, who said he does a job that is not seen but that is essential for the team. "He also has the ability to always maintain calm and concentration in times of greater pressure, he is better than anyone and that's what happened tonight," Curry said at the end of the game. " The Raptors defense was disrespectful to Andre (Iguodala) and lo pay expensive" . Curry said that the Raptors returned to make a great defensive basketball in the first part , but the team knew how to recover the champion pose and in the third quarter they made the difference: "They started very well, intense in attack and safe in defense, but little by little we found our best rhythm, which came in the third period to then keep our composure in the final stretch of the game The defense we did in the third period and in the fourth was the key to victory ". While also positively appreciated the great work that had done the center DeMarcus Cousins, who came out as a starter and contributed a double-double 11 points, 10 rebounds, six assists and two blocks. "He did everything right on the field, gave us energy, defended and scored decisive shots that made the victory possible." The base of the Warriors admitted that Thompson's injury in the fourth period, suffered a muscle pull in the left leg, according to the information offered by the Warriors, made even more meritorious the victory achieved. "It is not easy to come back like we did in the third period against an opponent who came to the game with everything in his favor after winning five straight games in the conference finals and then in the NBA," Curry said. "Now we have several days to rest, recover strength and return to our field with the triumph we wanted to achieve" .
Photos from as.com