Hysaj can leave Naples for less than 25 million
The player is seduced to start a new stage in Spain. There is no offer yet, but conversations. Its defensive profile, opposed to that of Arias.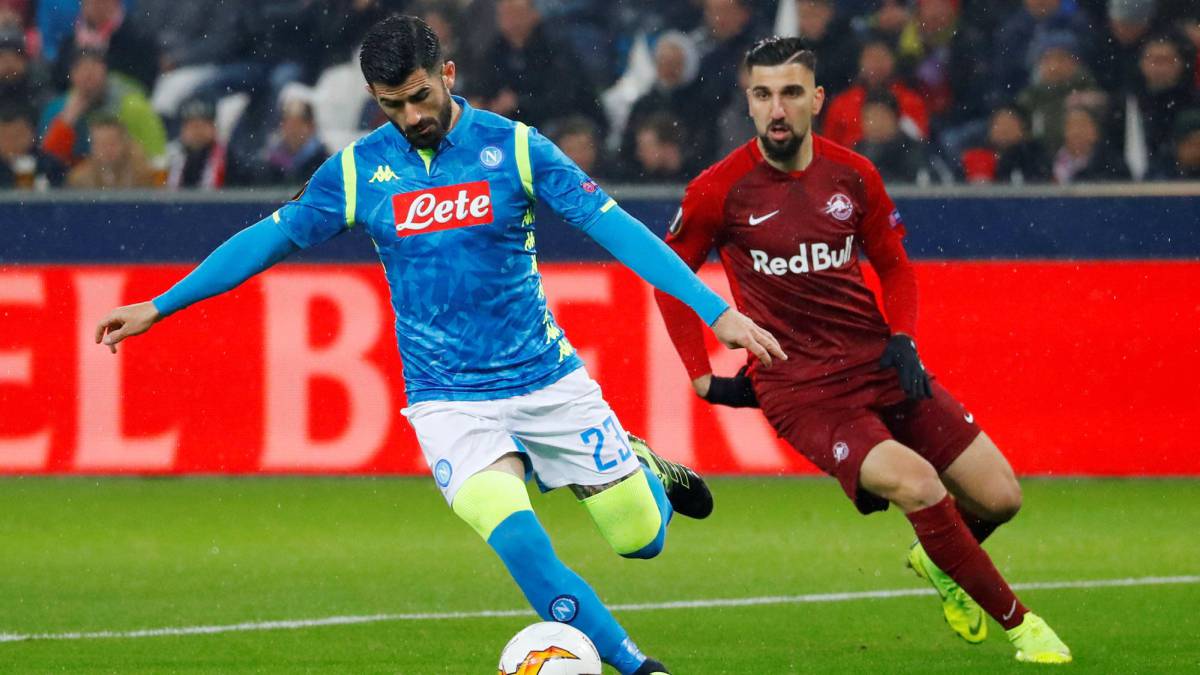 Hysaj is one of the rojiblancos objectives for the right-back position. The 25-year-old Albanian defender from Naples presents a good opportunity. In the last hours from Italy it was pointed out that the club from Naples would have rejected a mattress offer, but what is confirmed from Madrid are only talks. The Hysaj clause is 50 million, but the starting price of Naples is 25. However, Atlético believes that they could still get away for less, taking into account that the side has already publicly announced its desire to leave the Naples. The red and white interest for him is not new. Andrea Berta, colchonero sports director, already asked last season, but ended up opting for Arias. The profile of the Albanian is something different from the Colombian and, also, Semedo, another option that is shuffled.
Hysaj offers more defensive guarantees, although it also adds power and depth to the attack. In addition, he can play on the left wing. A solid defender who exhibits an important experience in his curriculum. Andrea Berta also looked for a right-back in Italy in 2016. Then he opted for Vrsaljko, who played in the modest Sassuolo, where he had not yet heard the tune of the Champions.
Hysaj, however, he is used to the pressure of playing for great goals in Naples and has 29 European competition matches, 18 of them in the Champions. 279 games in Calcio have hardened him and he knows what pressure is in Naples, with which he has played 170 games. Juventus is another of the teams interested in their services, but the side seduces the possibility of changing the league and start a new adventure in Spain after nine years in Italian football.
The Napoli awaits an auction for him, but the player wanted to clarify before leaving with his team that his time at San Paolo had ended and he expected a good start for all parties and will not give option. In fact, the partenopeo team has already hired a substitute. A few days ago it officially announced the arrival of Di Lorenzo, a lateral from Empoli.
Photos from as.com