Honda exposes its real power
They have not scored yet with a hybrid engine on this track. They are even with Renault, but Ferrari has the advantage and Mercedes is the most reliable.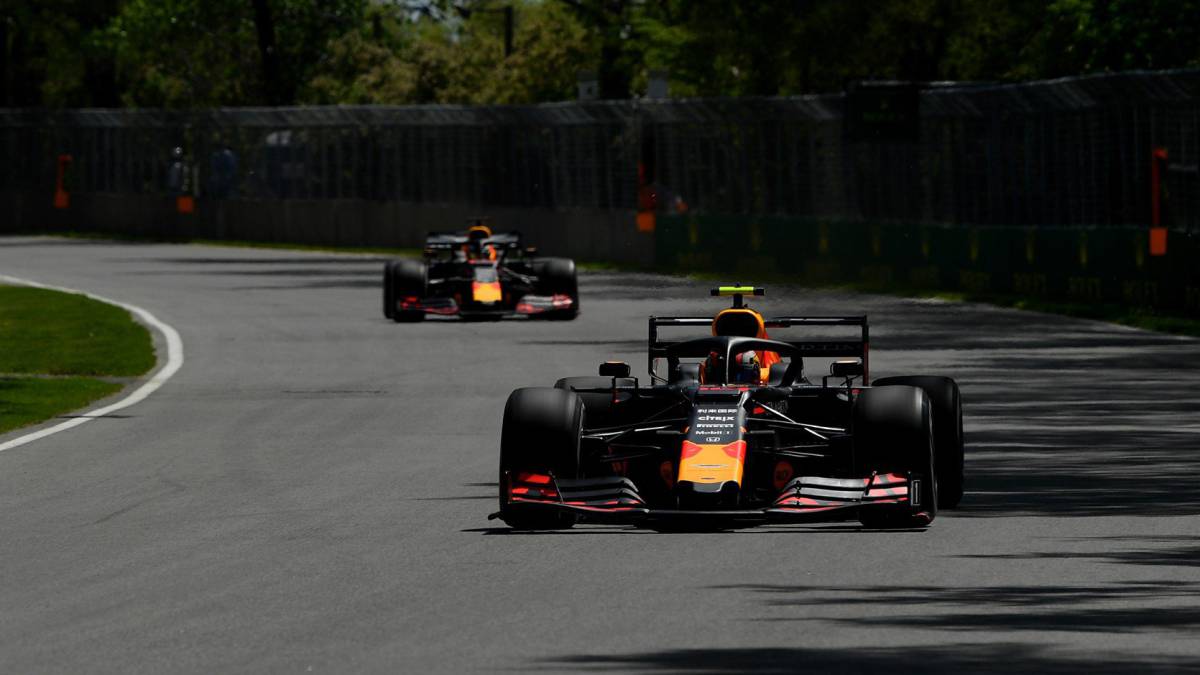 Honda has not scored a single point in Canada since its return to Formula 1 in 2015. The Gilles Villeneuve circuit is, along with Monza, the best example of pure power for engines, perhaps in front of other demanding routes such as Spa or Suzuka. This season, for the first time, the Japanese have four cars on the grid, it would be a catastrophe that not even the Red Bull made a top-10. But none of these two partners are in the World Cup to score, and the Montreal cotton does not fool: if the power unit is able to compete here with Ferrari and Mercedes, the goal of winning races will be feasible for Red Bull Honda. Yes No, the forecast will not be so optimistic.
"We want to reach top engine manufacturers, we continue to develop both power and reliability, we are still behind, but seeing the performance of the first races, our four cars complied. I want to see what is happening here, "says Toyoharu Tanabe, project manager. They are aware that they are behind the factories of Maranello and Brixworth, but not so far from Renault. "I can not say the exact number of disadvantages, but I think we'll see if it's that big" , says the Japanese, who expects an evolution for the next races, although he does not clarify when: "We are evaluating it, but it also depends on Red Bull and Toro Rosso, when is the best moment? "
The atmosphere between 'hospitalities' seems correct, nothing remembers the cold reaction they had with McLaren in the last two years, but although Toro Rosso seems to have taken a step forward , the reality is that Red Bull is in a world of Mercedes and has only aspired to two podiums when Ferrari has plunged into constant disaster. Reliability has not been a stumbling block and the benefits seem similar to Renault, but the penalties, as with the French, are on the lookout: Verstappen and Gasly have two power units, Kvyat and Albon have already mounted three engines combustion and from the fourth there are punishments on the grid.
The estimates of GPS give some advantage to Ferrari in terms of power, especially a lap, which confirm Haas or Alfa Romeo with a performance in classification much higher than they have in rhythm of the race, but the differences in top speed are now minimal and inconclusive. Here, in addition, Mercedes, with plenty of reliability, releases its first evolution (Honda did it in Baku, Ferrari in Barcelona), although Toto Wolff does not expect surprises: "The main difference is that it is a new one, the other had already a mileage. We will try to find something more reliable, but we will not see those great leaps of recent years ".
Photos from as.com