Haro: "Sometimes like this there are no colors or flags"
The president of Betis went with Captain Joaquín, Gordillo, Serra, Alarcón and Gallego: "I am pleased that the béticos come."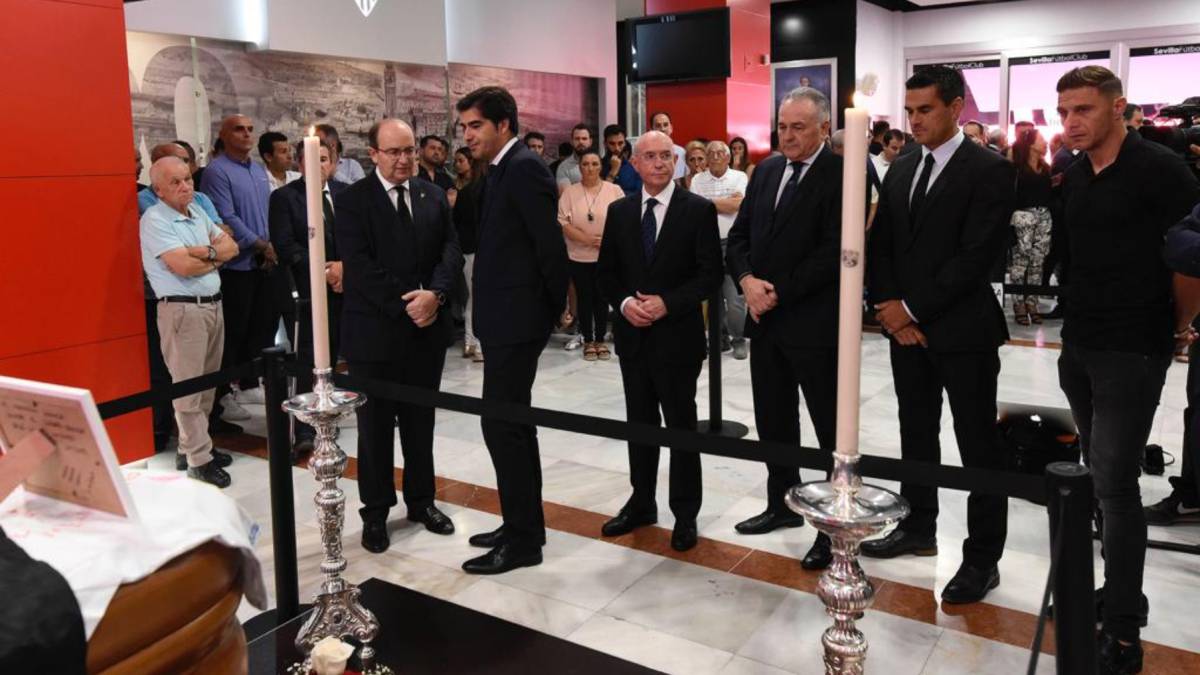 El Betis sent a broad representation to Ramón Sánchez Pizjuán to give the last goodbye to José Antonio Reyes. There were President Ángel Haro, the sports vice-president Lorenzo Serra Ferrer, the captain Joaquín Sánchez, the director of institutional relations Rafael Gordillo, the business director Ramón Alarcón and the councilor José María Gallego. Haro spoke on behalf of the Verdiblanca entity: " We wanted to show our deepest sympathy to his family, to the fans of Sevilla and to all the fans in general who have enjoyed this great player and this great person." Joaquín was joined by a great friendship and there have been moments of great pain. "
" At times like this, there are no colors or flags, there is pain for a person who also dies at a very early age and here we have to be with them. We unite before a tragic circumstance such as the death of a young soccer player, I have been told that he was a person who was always with humor and the comrades speak very well of him.Me congratulates that the béticos come to dismiss this footballer ", the president added verdiblanco.
Photos from as.com