Hamilton makes up for the delay and McLaren starts solid
The Briton, the last to arrive at Paul Ricard, was the fastest in the first free practice sessions with Ferrari. Norris 7th and Sainz, 8th.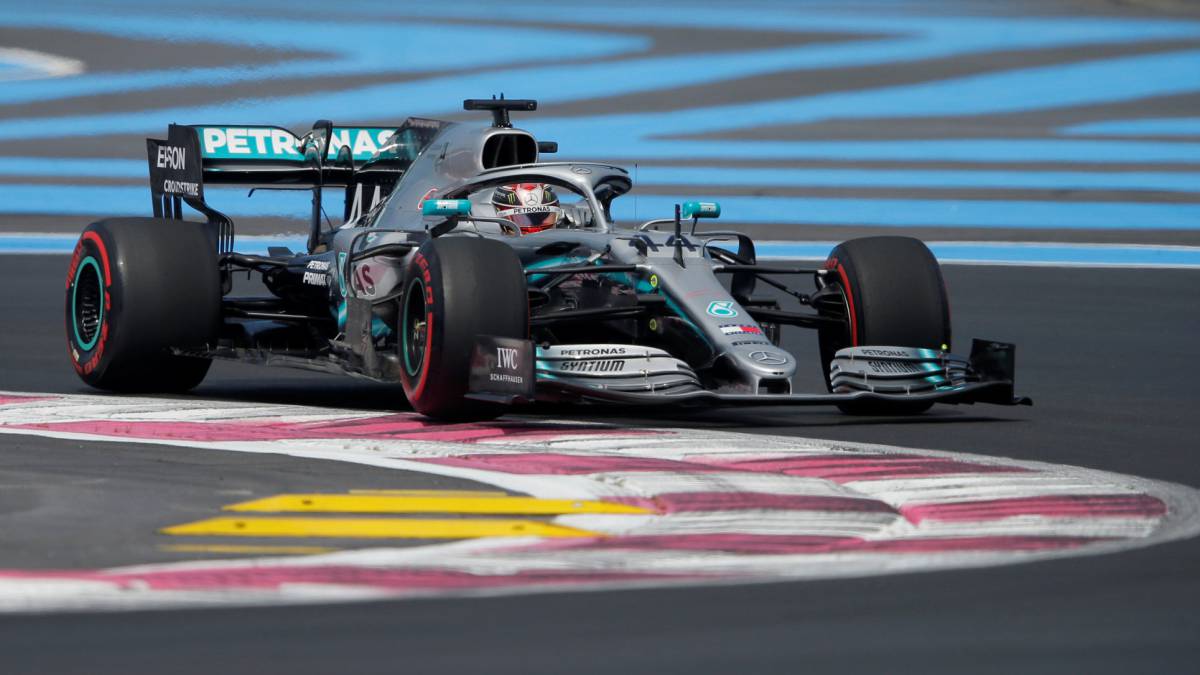 Lewis Hamilton arrived last at Paul Ricard, waved one by one to his mechanics, climbed into the car of the last ones as well, and finished first the initial free practice of the GP of France. There's no more. The Briton surpassed in 70 thousandths his partner, Bottas, in another start of incontestable grand prize Mercedes with some doubts about Ferrari. The Italians stayed several minutes without filming while correcting some of the improvements incorporated in this track and Leclerc, third, finished four tenths of the W10. Perhaps something less than expected in this circuit of Le Castellet.
Verstappen snuck between Charles and Vettel, Red Bull here must plant battle to those of Maranello, although in general it was a trial and error session for the pilots, with passes of braking many on a track that invites to it thanks to its huge asphalt loopholes designed for the tire tests, which is what they were designed for.
As for the middle zone, solid start of the weekend for McLaren with Lando Norris seventh and Carlos Sainz eighth. Various readings: if Lando is the fastest on Friday morning, a sign that there is room for improvement because up to now it has been Carlos the clearest reference to make the adjustments in the first sessions. The Spaniard was faster than the British in the first two sectors, but lost three tenths in the last. Ricciardo finished at 0.4 of Norris, a difference that, for now, should be interpreted as unreal.
Problemas for Kvyat or Grosjean, other session for Latifi with Williams (this time replaced Russell), and very few differences between Toro Rosso, Racing Point, Haas and even Alfa Romeo. Although this has just begun.
Photos from as.com