Hamilton: "Possibly I would have done the same as Vettel"
The British driver analyzed in 'motorsport.com' the action for which Vettel was sanctioned: "When I say I would do the same, I would also have tried to put him under pressure".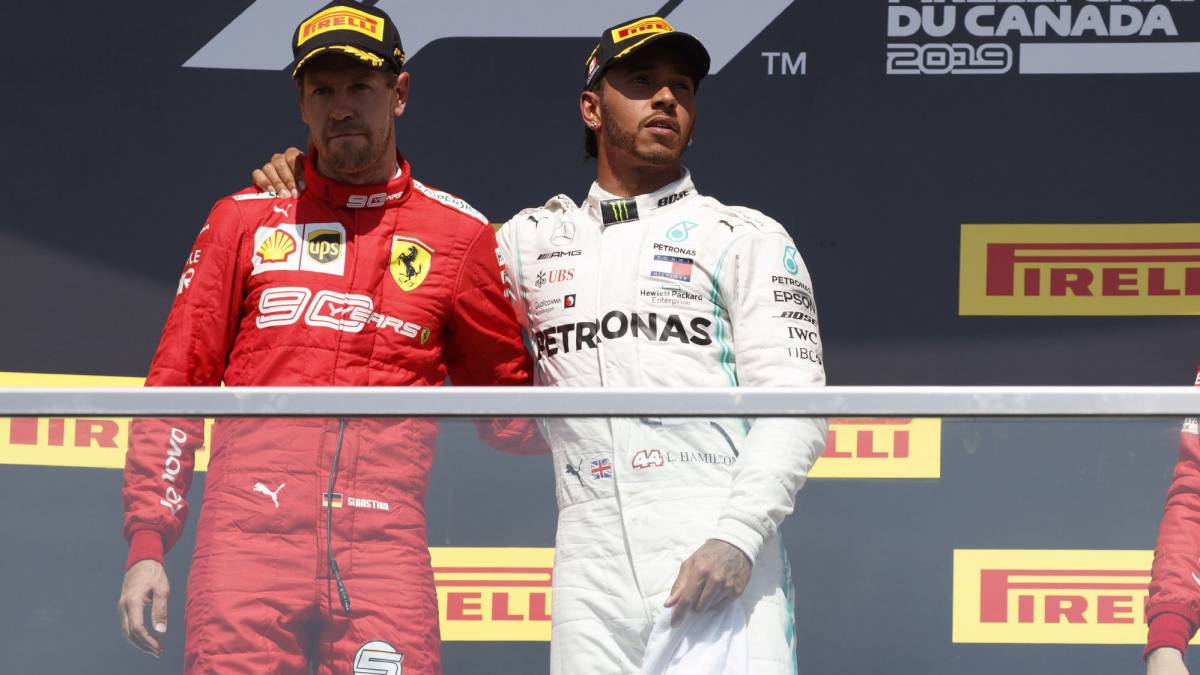 Lewis Hamilton won in Canada thanks to the sanction that Vettel suffered for "returning unsecured to the track" after committing an error in Curve 3 of the Gilles Villeneuve track. The Briton was sympathetic to the German Ferrari and already during the podium ceremony invited Seb to accompany him at the top of the drawer.
Y in an analysis for the web 'motorsport.com' said he himself could have acted the same Vettel if he had been in his position: "It is very tight, if I had been in the lead, I would have made a mistake and it would have gone away, I probably would have done the same thing as he did, it happened very fast and you just try to maintain the position. I say I would do the same, I would also have tried to put him under pressure. "
This does not mean that Hamilton considers the five-second penalty to the driver of the red car unfair and explained:" My opinion has not changed. rules, if it had followed, we would have crashed, one way or another, it was not going to end well There was danger and if I had not stopped, we would have been shocked. Unfortunately, he left the track and this is how the rules are written. "
In any case, the five-time champion points out that races look different from the stands and from the television to the way the riders do and comes to reaffirm that his reaction could have been the same as Vettel had: " From the point of view of the pilot it is different from when you are watching him as a spectator. As a pilot, when something goes wrong, you think 'shit', and try to push to not lose position. It is a natural 1122112instinto that we have ".
Photos from as.com