Hamilton almost makes a Vettel and McLaren overtakes Red Bull
The FIA investigated an addition to the Lewis track that scared Verstappen. Bottas, first and Lewis, second with medium rubber. Norris was 5th and Sainz, 7th.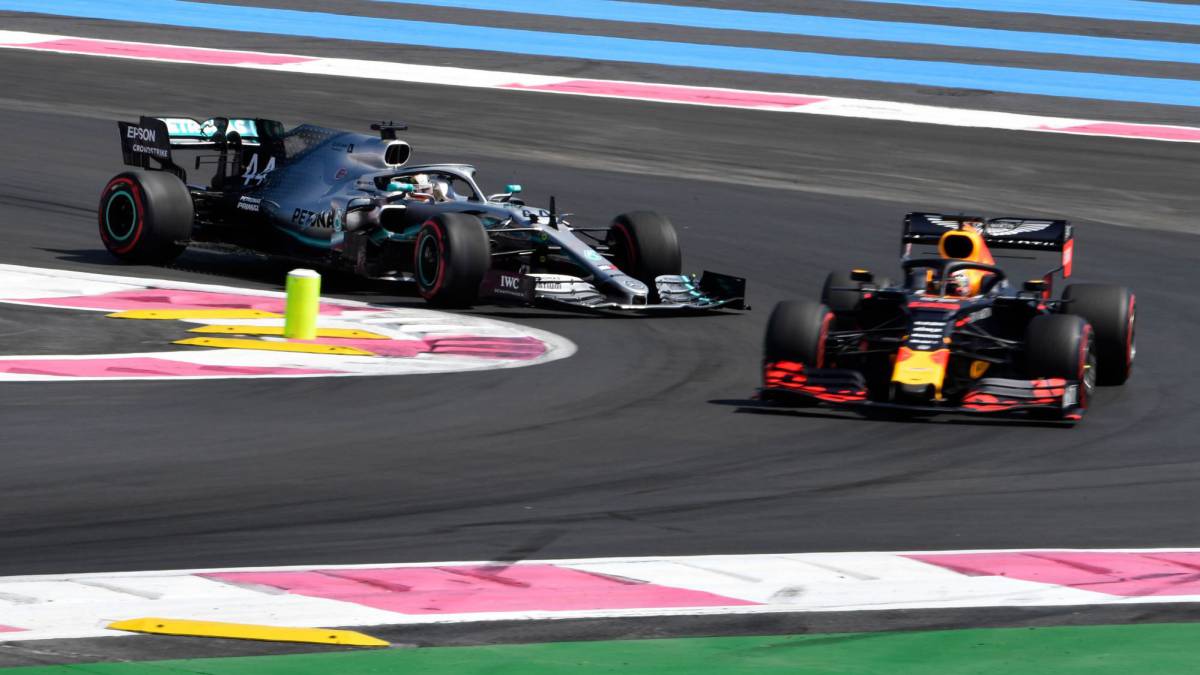 Hamilton lost control of his Mercedes in Curve 4 of Paul Ricard. He returned through the loophole at five, keeping an eye on the rear-view mirror, and entered the line a moment after Verstappen passed quickly. Although not directly hindered, the Dutchman lost control of his Red Bull in the next vertex, probably for the shock of seeing a W10 approaching from the side. The FIA informed after a few minutes that it would investigate the action, that it will not be punished and even less during a training. Although it seems comical, the French GP starts almost as the Canadian GP finished.
Lego Lewis arrived late at Le Castellet, the last of all the pilots (and probably including any paddock worker), but it did not matter. He was the fastest in the first practice and gave in the second with 0.5 of margin for Bottas only because he marked his time with the medium tire for the soft Valtteri, so there is much, much saved. In fact, the five-time champion had to look for his attempt when he left the track before misleading 'Mad Max'. He had problems then that were quickly resolved in the garage. Follow them, perhaps too far, are the Ferrari with Leclerc in front of Vettel, as usual on Friday, more rare if it happens on Saturday. One lap will not reach them except miracle, although this time the disadvantage in race pace does not seem insurmountable to look for tire strategies and try something different, getting rid of for example the red rubber of Pirelli.
One of the surprises of the day was see McLaren ahead of Red Bull in the time tables. Lando finished fifth, a few tenths of Ferrari, Carlos Sainz was seventh and he recovered after a session start with problems in the flat bottom and without finding the sensations from the beginning. Among them, Verstappen and after the Spaniard, the RB15 Gasly, both released Honda engine but still yielding too many tenths in the power sectors. That situation seems unrealistic for the classification, although having the fourth car in France should not be.
It is expected more from Renault, with Ricciardo 12º and Hulkenberg 14º the day that they released the biggest aerodynamic evolution of the season for their team. Green shoots of Alfa Romeo, yes, approaching the top-10 with Raikkonen and Giovinazzi after very complicated weekends for the Sauber cars, with Magnussen closing the theoretical places of Q3. Toro Rosso and Racing Point start further back than usual, Sergio Pérez's car will take his improvements (up to Hockenheim), , but, meanwhile, Williams continues where ever.
Photos from as.com