Guruzeta takes vacation to shorten deadlines
He recovered from the cruciate ligament between Lezama and Vilariño, who subjected the Athletic striker to physiotherapy sessions at the Axis clinic in Pamplona.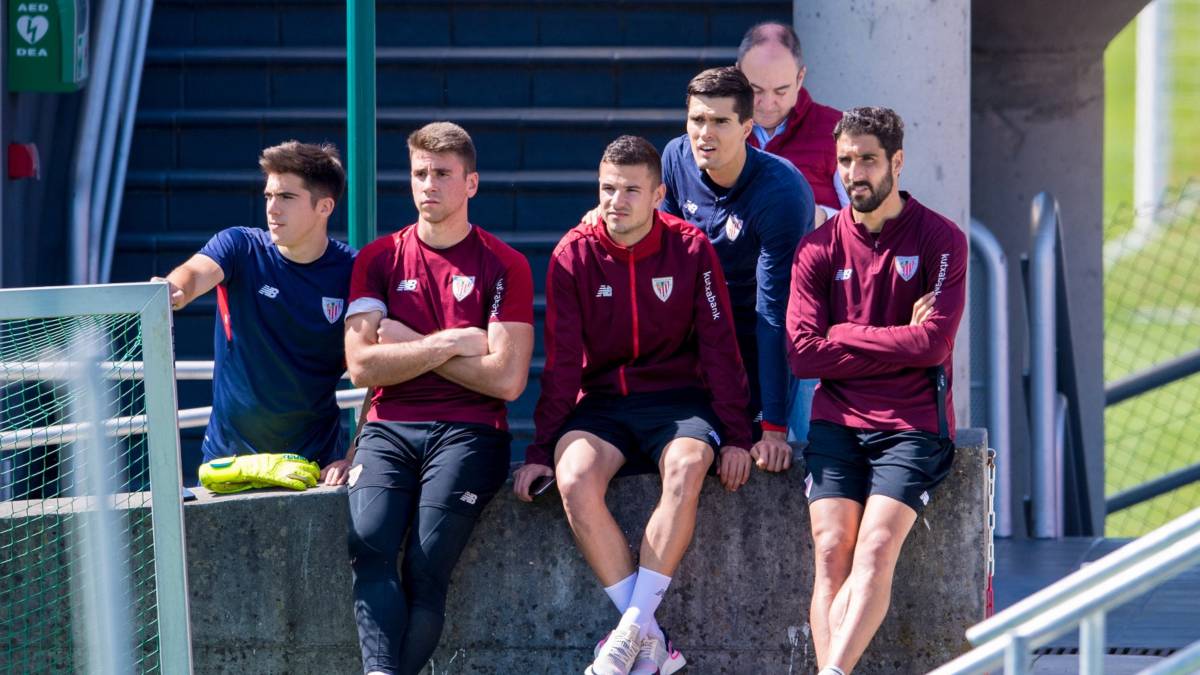 While the bulk of the players of the Athletic first team are already on their 43 vacation days, only the internationals remain and Gorka Guruzeta, who is recovering from an injury to the anterior cruciate ligament of the right knee that occurred with the subsidiary before Sporting B. The striker is between Lezama and the specialized clinic of Pamplona of José Vilariño and has delayed his vacation to August to shorten the terms of his recovery between June and July.
Guruzeta, 22, expected to get dressed short between the month of October and November, foreseeably stopping in the bosom of a Athletic Bilbao that will govern Joseba Etxeberria. The spiky tip went through the operating room just a month ago (May 15) as a result of the injury suffered at the end of April against Sporting B with Bilbao Athletic in a fortuitous action in the wide area.
Guruzeta had disappeared of the alignments of the first team with the arrival of Kodro on the horn of the winter market. He was the author of the goal of the Athletic in the last commitment of Cup played in the Pizjuán and now faces a recovery of about six months, since the injury was clean.
Le wanted Zaragoza, Oviedo and Extremadura
Gorka Guruzeta, vintage of 96 , who scored two years ago 17 goals with the subsidiary and several Second Clubs like Real Zaragoza, Real Oviedo and Extremadura probed him on loan, now needs to be reset by whims of fate. It is the only injured of the first team because Iñigo Lekue, who could not play in the last game of Sánchez Pizjuán, only suffered a slight muscle injury. A forward Gorka Guruzeta with a talent and enormous possibilities, that Ibaigane trusts in the future. He will have to compete with Vilallibre and Kodro for having a greater presence in Gaizka Garitano's team. At the moment it works to stop.
Photos from as.com