Guardiola: "Cárcel is one of the best sports directors"
The coach of Manchester City showed his "sadness" by the descent to Second of Girona. But he trusts that "he will make a good year and he will be up."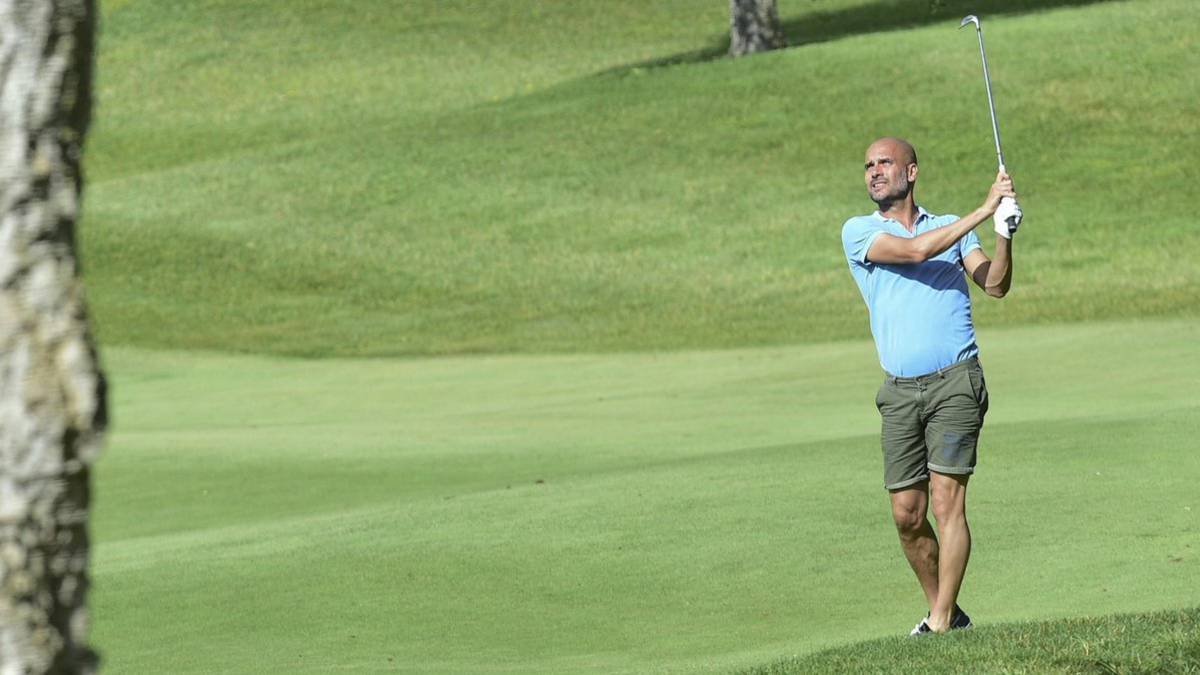 Pep Guardiola trusts that Girona will return sooner than later to Primera. The coach of Manchester City is participating in the Costa Brava Legends Trophy that takes place in the PGA Catalunya of Caldes de Malavella and this Wednesday he has attended the media and acknowledged that " was a shame and I was saddened by the descent of Girona to Second ". His brother is the co-owner of the Girona club and the ties that exist between Girona and Manchester City are narrow.
The coach cityzen argued that "I am sorry that he has dropped to Second because he was close, but they made a bad season finale . I have a friendship with Eusebio and a lot of people in the club and it was a pity ". Of course, Guardiola wanted to send a message full of reality to the rojiblanca fans and warned that " to be in First has been an exception because during its history it has been more in Second A and Second B than in Primera". therefore, it is a return to reality for the entity of Girona, but there is optimism about the future, the Atletico's sports director, Quique Cárcel, already formed the group that achieved the promotion to First season 2016-17 and Guardiola trusts him He praised him: " The sport is wonderful because today you take a step back, but now you can make a good team and Cárcel is one of the best athletic directors you can have today.It will reinforce the team and with the new coach that is sure It will be a great year and it will be up, it will try to go up, and if not, the next or the other ".
What is clear is that, despite the decline, the relationship between Manchester City and Girona The English club will continue to give players and so Guardiola added: "We will try to get involved to the maximum to help Girona if needed. Of course, the club also has ways to get ahead on its own and I am convinced that it will. "
Photos from as.com