Griezmann returns to the scene
Sport echoes the information of L'Equipe for which the French will arrive without paying the clause and guarantees that Semedo does not leave with direction to Atlético de Madrid.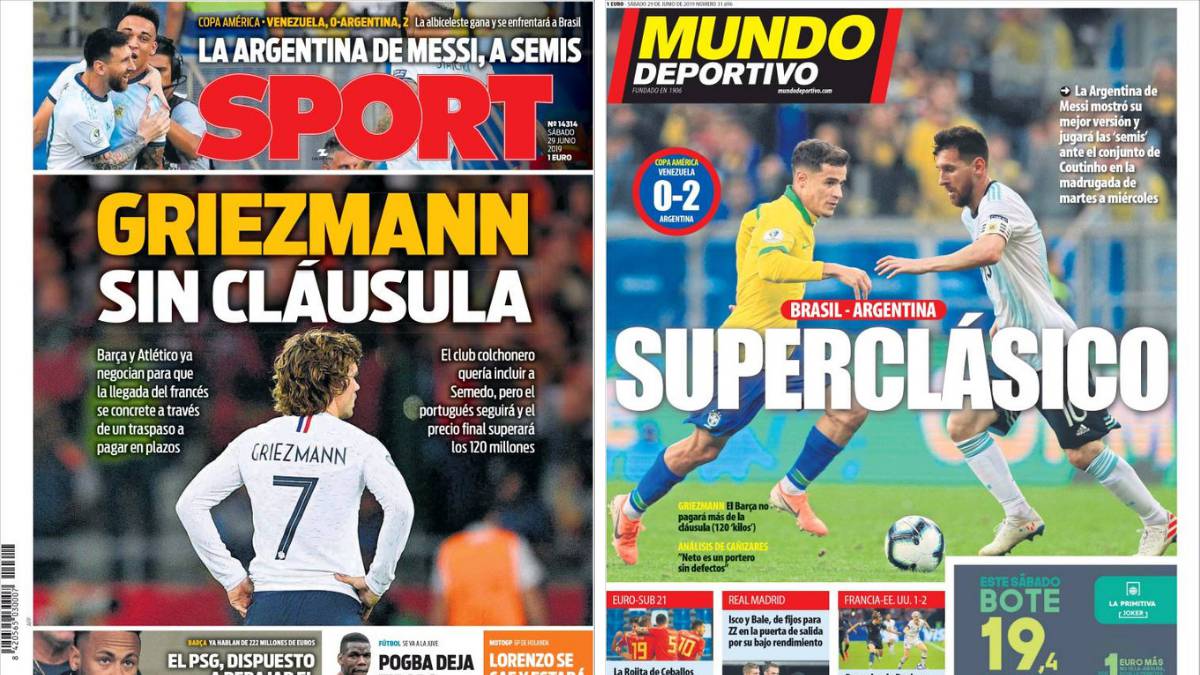 After Neymar's 'fantastic week', Antoine Griezmann returns to the scene this weekend on the front pages of Barcelona. Sport echoes on the first page of the information published this Friday by L'Equipe, according to which Barcelona and Atlético of Madrid negotiate that, instead of paying the rescission clause, the French soap opera is resolved with a transfer that could be around 126 million euros. Yes, Atlético wanted Nelson Semedo to enter the trade and Sport guarantees that the Portuguese will not move.
Mundo Deportivo, meanwhile, it is central in the Copa America, and faces Messi with Coutinho on his first page announcing the Superclásico in the semifinal of next week. The Argentine is still looking for the first Copa America of his career and Argentina seems to go up while in Brazil there are doubts.
Photos from as.com