Goga Bitadze: his idols are Pachulia, Shaquille and Pau Gasol
In just a few months and with 19 years, he astonished in the Euroleague and won the prize for the best young man. The Georgian has everything to be a star.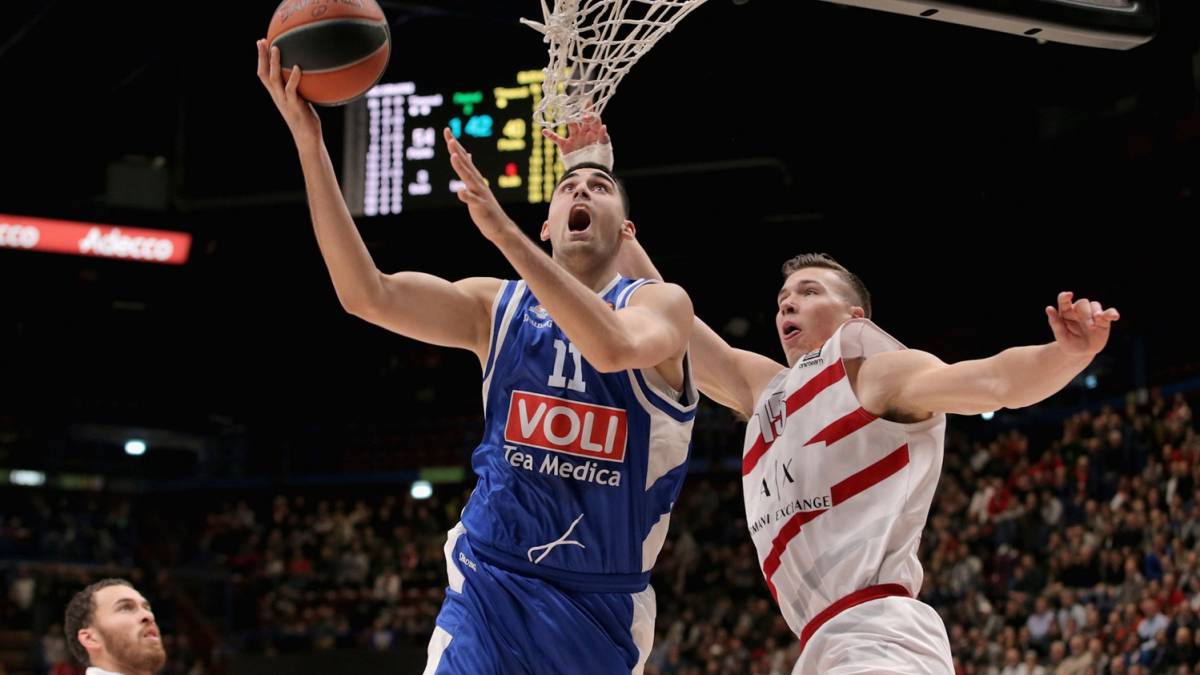 Number number: 18 (Indiana Pacers)
Edad: 19 years (July 20, 1999 in Sagarejo, Georgia)
Height and weight: 2.12 and 114 kilos.
Last equipment: Mega Bemax and Buducnost
Statistics Euroleague: 12.1 points, 6.4 rebounds and 2.3 blocks.
Puesto: Pívot
At this point, it is very difficult for the scouts of the NBA to escape the irruption of quite special talents in European basketball. And Goga Bitadze is . In the US, they also know that they have tanned in the Serbian Mega Bemax, the team of super agent Raztanovic, from which NOLA's Nikola Jokic jumped. Although its true explosion arrived in December, when it was ceded to the Buducnost. Since then, he has served in the Euroleague (23 points and 32 points in his second match) and averaged 16.3 points in in only 13 games to win the Best Young Player of the competition. The greats of Europe did not even have time to rub their hands: their place was in the NBA, it was obvious.
Bitadze can be that European who they regret not draftear a few of those who have let him pass, a sensation coming from the another side of the Atlantic with those weapons that increasingly cost more to find in the American centers: talent and strength, extraordinary movements, touch with the ball, sense of the game, ability to shoot on the outside and be devastating on the inside, intimidation on defense .. With 19 years, you can not ask for more. Or maybe yes: scouts doubt their ability to defend against the current style of attack in the NBA. Their lateral movement, their handling away from the rim before the rival outlets ... Little more can be said against a player who has shown, even in a small dose, that he can be one of the great European talents of the next generation.
Hijo of player whose career ended too soon due to injuries, started in basketball at age six and, like so many others, it was hooked almost by inertia and pushed by its height. His local idols were Pachulia and Shengelia, and further on he studied the game of Pau Gasol and Shaquille O'Neal in an NBA that he arrives at now and in which, it is not an exaggeration, it can be a sensation in a matter of months.
Photos from as.com