Giant Ibaka: numbers not seen in a reservation in almost 20 years
The pivot of the Raptors finished the fourth game against the Warriors with 20 points and 75% in field shots coming from the bench.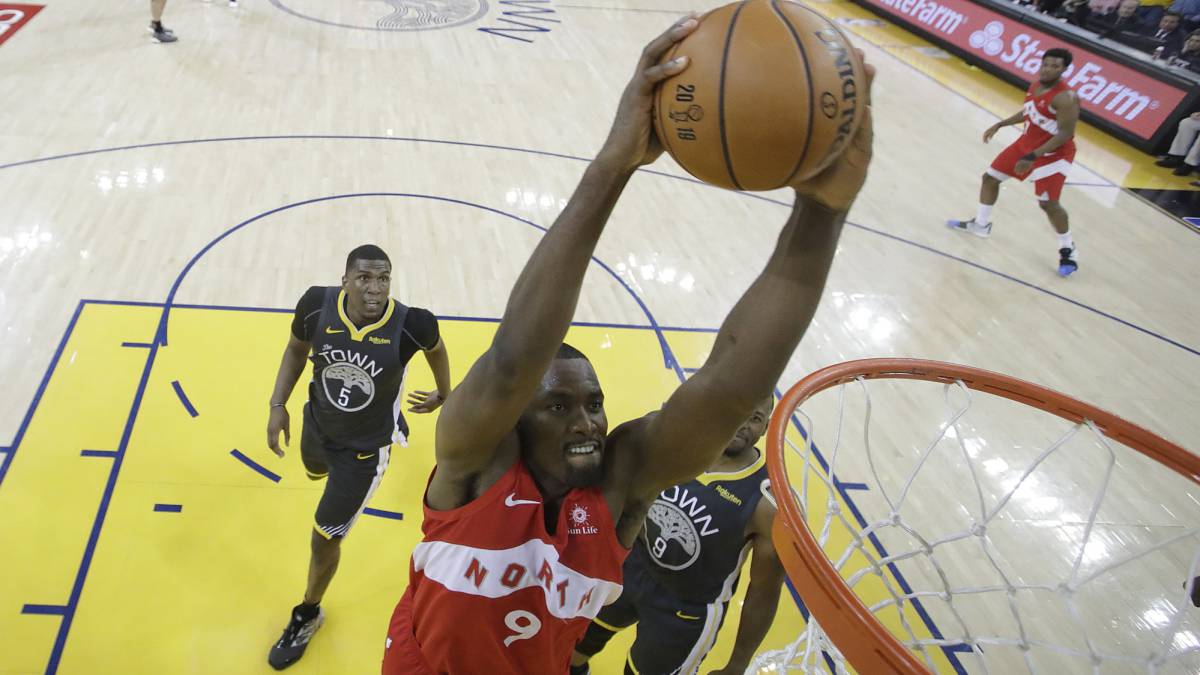 Serge Ibaka's season at the Toronto Raptors took a sharp turn with the arrival of Marc Gasol from the Memphis Grizzlies. Passage of an unquestionable ownership (147 matches in two seasons and a half) to the substitution: in the 26 meetings that Marc played in regular phase with the Canadians, only in three he started from the fifth initial. And in the playoffs, the scenario did not change at all. Ibaka has not started any of the 21 games played.
But in spite of that punishment, he has not said a word higher than the other and he has come off the bench, both in attack and defense. In the seventh against the Sixers he finished with 17 points and in the fourth against Milwaukee he doubled double with 17 points and 13 rebounds. Brushstrokes that have been dwarfed by his superb performance in the victory of the fourth game against Golden State Warriors, which puts Toronto one step away from the first ring in its history.
Ibaka achieved 20 points (9 of 12 shots in the field, 75% ) , 4 rebounds and 2 blocks for a +11 for the Raptors with him on the court. It is his seventh highest score in the playoffs (his personal top is at 26). A statistical sheet that was not seen for almost 20 years in a bench player: the last to get 20 or more goals with 75% or more of effectiveness in a Finals was Vinnie Johnson against Portland Trail Blazers on June 12, 1990.
The Detroit Pistons player finished that fourth game against the Oregon team with 21 points and, like Ibaka, a 9 of 12 in the shot. The Michigan franchise took the match and in the fifth finished the tie to get the second ring in its history and the second, in addition, consecutively.
Photos from as.com