Gaspar: "Pintus has a great capacity to work for his CV"
The former physical trainer of Real Madrid in the 2004-2005 season with the Galacticos, attends AS to review the news.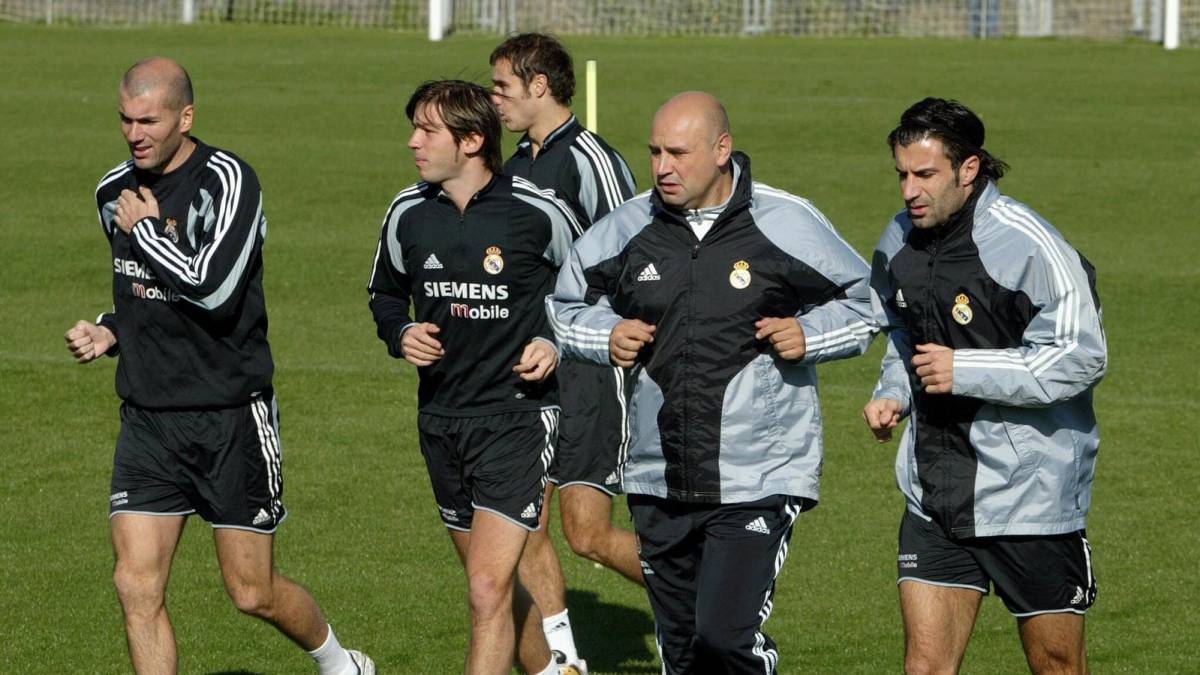 El Real Madrid next season begins to remember, saving the distances, al 'Madrid de los Galacticos', where one of its secrets was in the figure of the physical trainer. The signing of Pintus for Inter leaves Chamartin empty. Diario AS has interviewed Fernando Gaspar, historical trainer and second coach, was in charge of putting the Figo, Zidane, Ronaldo, Beckham and Raúl in shape by José Antonio Camacho.
Gaspar continues to have great admiration for Real Madrid and remembers as if it were yesterday an anecdote with Raúl: "When I was at Rayo Vallecano I was a pioneer in the implantation of heart rate monitors in professional soccer. to convince and Raul was the most disciplined footballer I remember, he relied a lot on heart rate monitors and our work methods, he was always the first to arrive and the last to leave. "
Other of the players he spotted was Zidane "I remember that she was a little talkative and somewhat shy, but then on the field she was transformed." "I was surprised that he continued his coaching career and the amount of titles he has achieved gives him the reason".
Pintus will sign for Inter, thus putting an end to his stage at Real Madrid. "He has a great work capacity to prepare the best possible for the squads." Throughout his sporting career it has been demonstrated that it is a great professional, without doubt, it is ideal for this Real Madrid ", Gaspar confesses.
The Real Madrid's physical trainer in 2004 shows his admiration for the professionals who manage such large groups in such a short time: "Being in Madrid must be a wonderful experience for him due to the magnitude of the club and the players. , that it is difficult to have continuity in the work, because the competition punishes a lot Between the League and Champions matches, and the international commitments with their teams, at least we did not have entire weeks to work. "
Photos from as.com