Galarreta does not fit Athletic's plans this season
The sports director, Alkorta, has the priority of signing a band player and has set himself in Berenguer (Torino), although he has not yet made an offer.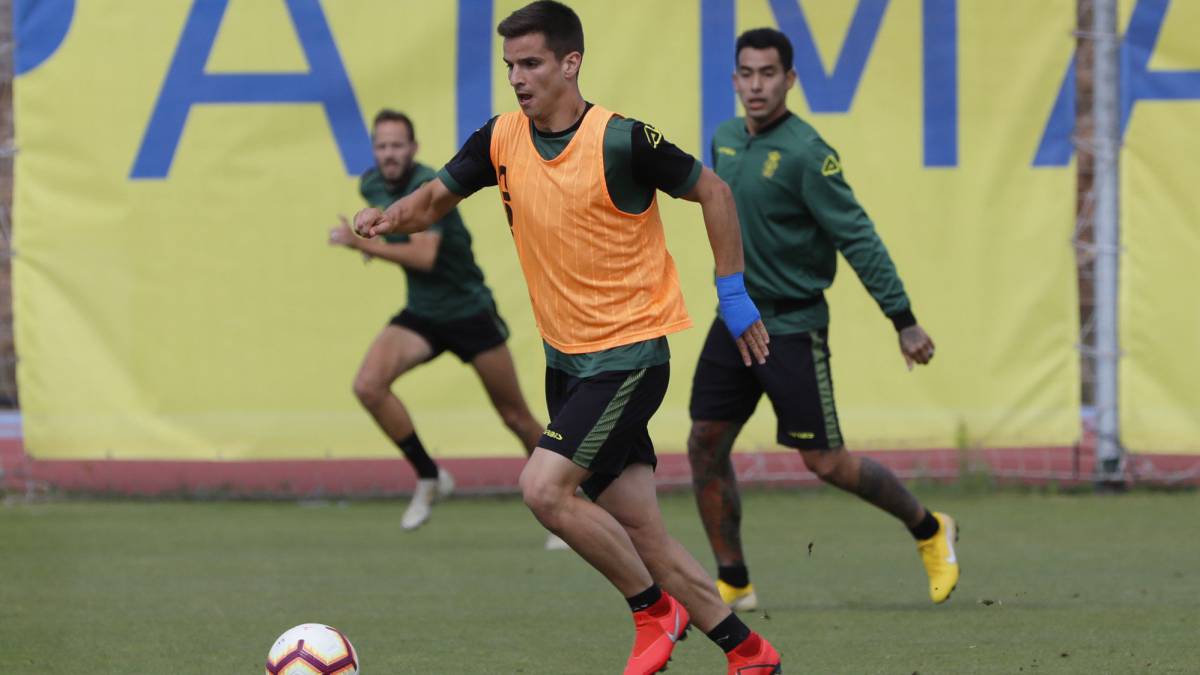 Ruiz de Galarreta left Athletic six years ago. And every summer his name has sounded machaconamente in Bilbao, to match almost the echoes that until nothing did wake up Monreal (Arsenal). The fine midfielder eibartarra, which Bielsa fell in love with, captivated San Mamés more for what he sensed about his talent than for what he could demonstrate, because knee injuries cut a career that promised a lot.
In two seasons, Galarreta added so only 9 parties as a lion, between 2011 and 2013, three from the League and two from Europe. Mirandés, Zaragoza, Leganés, Numancia, Barcelona B and Las Palmas have been the next destinations for a young boy (26 years ago in August) but who has not just stabilized. Mel will continue to head Las Palmas and in principle has him, but the yellow entity does not rule out his transfer, to adjust to the salary limit.
Galarreta has been scored by more than a team of Primera, as Osasuna, and in the island is already made up to the idea that it will leave this summer. Las Palmas will not be raised to the vine by a player with a market price close to 800,000 euros.
In the time of Amorrortu at the head of the sports field, Athletic did not stop following its evolution. When signing for Barça B, Lezama entered into a certain panic in case the kid would end up triumphing in a big showcase. In Gran Canaria he has done well, has been one of the highlights along with the Argentine goalkeeper Sergio Araujo.
"Iñigo is a great player and we are attentive to what he does" , said Athletic Athletic Director Alkorta recently. However, Athletic keeps that report in the bottom of the table, it is not among the possible reinforcements. After discarding Herrera and Javi Martínez, the priority right now is to sign a band man. Follow Berenguer and Oyarzun. The position in which Galareta develops is very populated, and that it has left Iturraspe and Rico. Beñat, San José, Dani García, Vesga, Unai López, and even Sancet and some other player from the quarry can move around that area. His characteristics as organizer are not the priority for Garitano, who prefers someone more physical.
Galarreta have to go through the operating room due to problems in the left shoulder. His clause of rescission is 30 million. Although Mel will try to convince him to stay, the Eibar feels that the time has come to return to First, but he has to be careful with the election, since the main thing for him is to have minutes. Months ago the Real Society was interested in him, but has found other profiles, many of them raised from the quarry.
Meanwhile, Andoni López will be in Lezama on July 4 to conduct the preseason. The left-handed side returns from his assignment to Almería after a bittersweet season. "Start a new season and you do not know what will happen. I will train one hundred percent and kill for a position there, like everyone else. Then you will see. Gaizka will decide. I have second offers for another assignment. But I do not think about that because I would be penalized, "he said.
Photos from as.com