From the first eleven of Cholo in Atlético there is only Filipe ...
... For the moment. Because your future is also in the air. Juanfran and Godín, fixed in 'his' once since he arrived on the bench, say goodbye this June.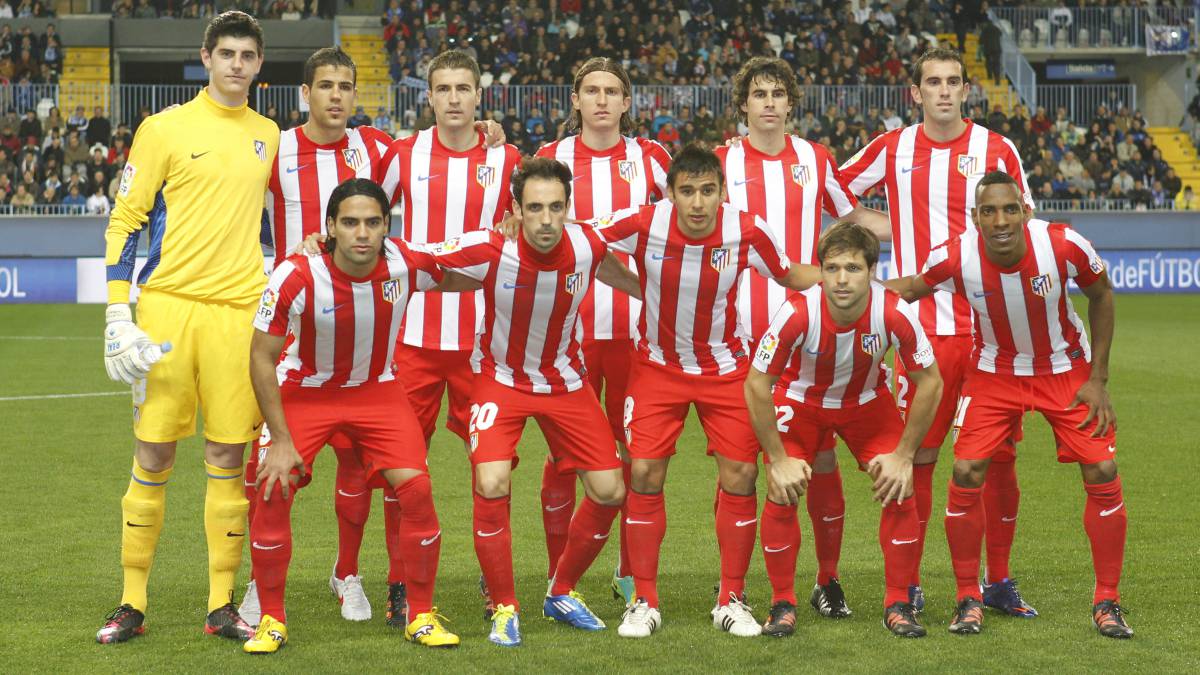 Filipe has shorter hair, Juanfran is missing his beard and Godín is practically the same. But almost eight years have passed. Between that photo and this moment. Almost eight years after the arrival of Simeone in the Atlético bench. It was January 7, 2012. Courtois, Dominguez, Gabi, Filipe, Tiago, Godin in the top row and Falcao, Juanfran, Salvio, Diego and Perea in the bottom of his first formation. Next season will be the first time there are no survivors left. Only Filipe Luis is left ... For now. Your future is still in the air. Ends contract this June, the 30th. Simeone in the last press conference assumes that it does not follow. If it did, it would be the voice of the experience for a team with a multitude of new pieces, as many in that fundamental line in the scheme of the Argentine technician, the defense.
If Filipe leaves, too, there will be no one left, no player of the first eleven of Cholo. In the template does Koke, called to be captain and emblem. At that time, when Cholo arrived, three years after his debut with the first team. For years, for many years, the backbone of Simeone remained almost intact. The forwards could pass (was Falcao, was Costa, Villa passed, Griezmann came, returned Torres ...), the players too (Diego, Arda Turan ...) but the pillars of Simeone never varied: Gabi, Juanfran, Godín , Koke. Even the loss in 2015 of another fundamental as Raul Garcia, one of them, just accused her. The others followed. The last two years have been traumatic in that sense: time suddenly caught up with them.
The first Tiago, the last Juanfran
Two seasons ago, when Calderón lowered his curtain to football, so did Tiago Mendes. He retired. At that time there were five what remained of that first eleven of Cholo, five years later, 50% of field players. Tiago became part of the technical staff of Cholo, a third assistant next to Germán Burgos and Vizcaíno one season. Last summer he left and so did Gabi, without waiting: he had one more season contract, this 2018-19, but Al Saad made an irrevocable offer to his 34 years. There were three left. Juanfran, Godín and Filipe. The three ended contract this June. There was no renewal for the Uruguayan, captain of the team without Gabi, there is not at the moment for the Brazilian, yes there was for the side but declined. The first two leave. The third, to see. If it does, the written, and there will be no survivors of the first eleven of Simeone in Malaga at Atlético.
Photos from as.com