Free round F1 GP of France: Mercedes dominates
Those of Brackley maintain their dominion in a day where McLaren has given the surprise. Norris has been fifth and Sainz seventh.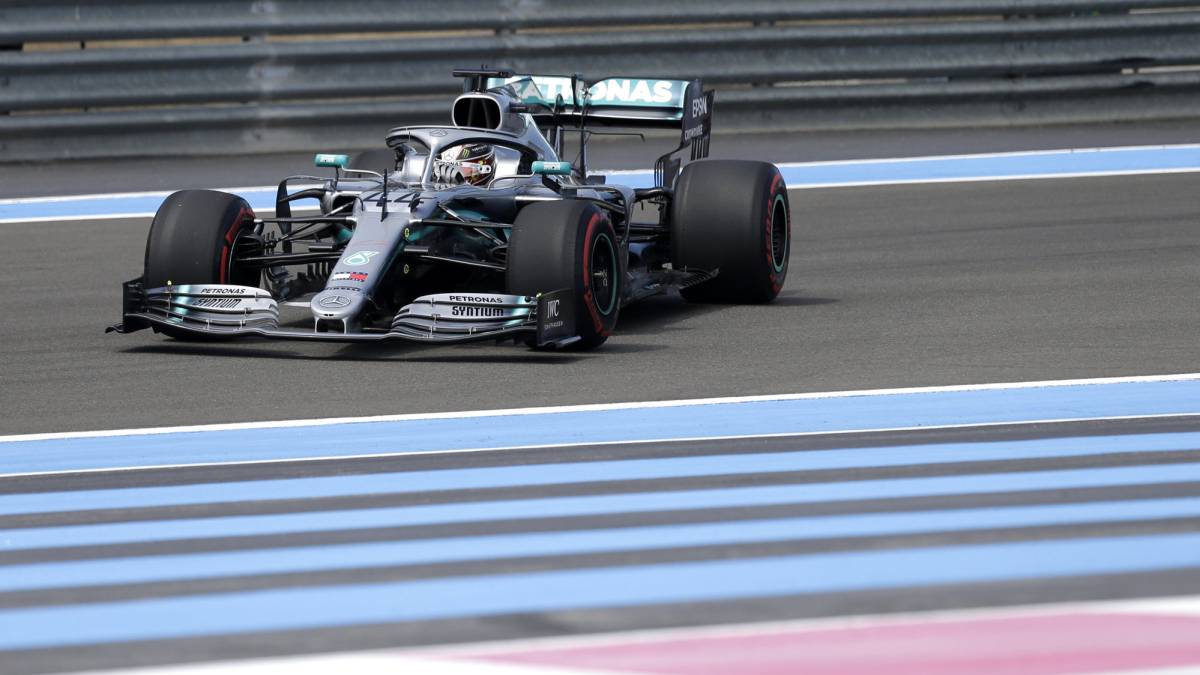 With the best time of Bottas (1: 30.937) we say goodbye until tomorrow, when the seventh classification of the 2019 season of the F1 World Championship will be held in France. Thank you for continuing with us on Friday at Paul Ricard. See you tomorrow!
Frilling days
Whether the day of Friday is just a first contact to draw conclusions, today is that the weekend is taking a very common color in the first places: plateado. Mercedes not only have occupied the first two seats of the trainings, first with Hamilton and in the afternoon with Bottas, but also has imposed a very competitive rhythm with the soft compound in addition to the medium, which can hardly stand up to the rest of his rivals.
Ferrari has been his alternative in the table, awaiting to know the final resolution of the sanction to Vettel after a half-hour meeting in which los de Maranello, have provided "overwhelming" evidence to endorse the victory of Canada. But in addition, in the dispatches, also will be judged a very similar maneuver of Hamilton, in his case obstructing the plot of Verstappen, after a dangerous reincorporación. But whatever happens, surprise McLaren with Norris in the fifth place and Sainz in the seventh, despite some engine problems.
So we live the Free 1 and 2 of the GP of France
Previa Free 1 and 2 of the French GP of F1
Formula 1 arrives at the GP of France without having still closed the seventh chapter of the season. With all face for Mercedes after a sanction to Vettel in Montreal that keeps them, for now, as unico winners of this season, those of Maranello have resorted the penalty and will have to wait for the commissioners to meet in the day of today to give a final verdict. The Italians will be very attentive to everything that happens outside the track but also, to what happens inside it in an appointment that conquered Lewis Hamilton in the last course.
The British, which was the great absence of Thursday in Paul Ricard after having attended the tribute of the deceased designer Karl Lagerfeld, yes will be rolling today with the Mercedes in a track where is the only one of the current grid that has achieved victory. And this, added to the motivation to continue opening up the advantage in a championship where he already enjoys 29 points of advantage over the second, Valtteri Bottas, turns him back into the favorite that everyone wants to beat. For his part, a Sainz that he continues to rely on the performance of his McLaren on Sunday, will focus on working towards the race to compensate the disadvantage that separates them from Haas and Renault to a lap.
Photos from as.com