Florentino Pérez: "Madrid is coming to a player capable of making football something exciting"
The president of Real Madrid welcomed Hazard in the box of honor of the Santiago Bernabéu.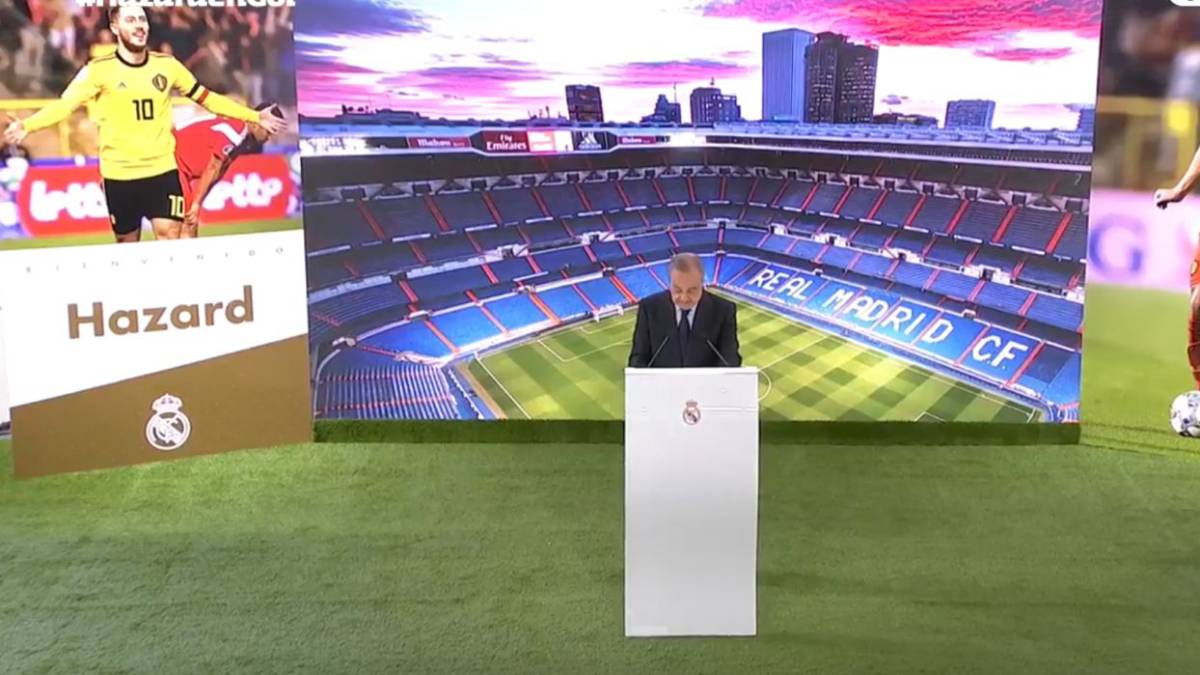 Florentino Pérez, president of Real Madrid, was the first to welcome Eden Hazard as the new player of the white team, in the Santiago Bernabéu's Palco de Honor.
"Today is a very special day for all fans and all those who want this club, who feel a special emotion, the itself because there is a wonderful, different player, capable of turning football into something exciting and surprising. Our history has been forged in 117 years based on players of unique talent and extraordinary quality, like the one we present today in this stadium.The legend must continue forward with the best players in the world.We are Madrid and now we want more triumphs and new titles.This is also our hallmark.AWe always believe in that we can achieve the unattainable, for this we will have a magnificent team, led by our great coach, Zidane ", started Florentino.
"Dear friends, I have wanted to pronounce these words for a while. We welcome the new player of Real Madrid, Eden Hazard. Eden, you're where you wanted to be. Today is one of the greatest dreams of your life. 2 The Bernabéu is your home from today. Here you will feel the passion of those who want to enjoy your talent, you will perceive from the first moment that the best of this club is your hobby. This was your great wish, and today you start to make it come true. Chelsea is a friendly club that we also want to thank for agreeing to fulfill this dream. Dear Eden, here is a hobby that will be with you every game, that desponita in you a lot of dreams because he knows that your football is special and different. Welcome to Real Madrid and your home ".
Photos from as.com