Ferrari approaches Hamilton and Sainz already prepares the comeback
Vettel was second to a tenth of Lewis without riding the softer tire, so there is room for improvement. The Madrilenian, seventh and near Red Bull with new engine.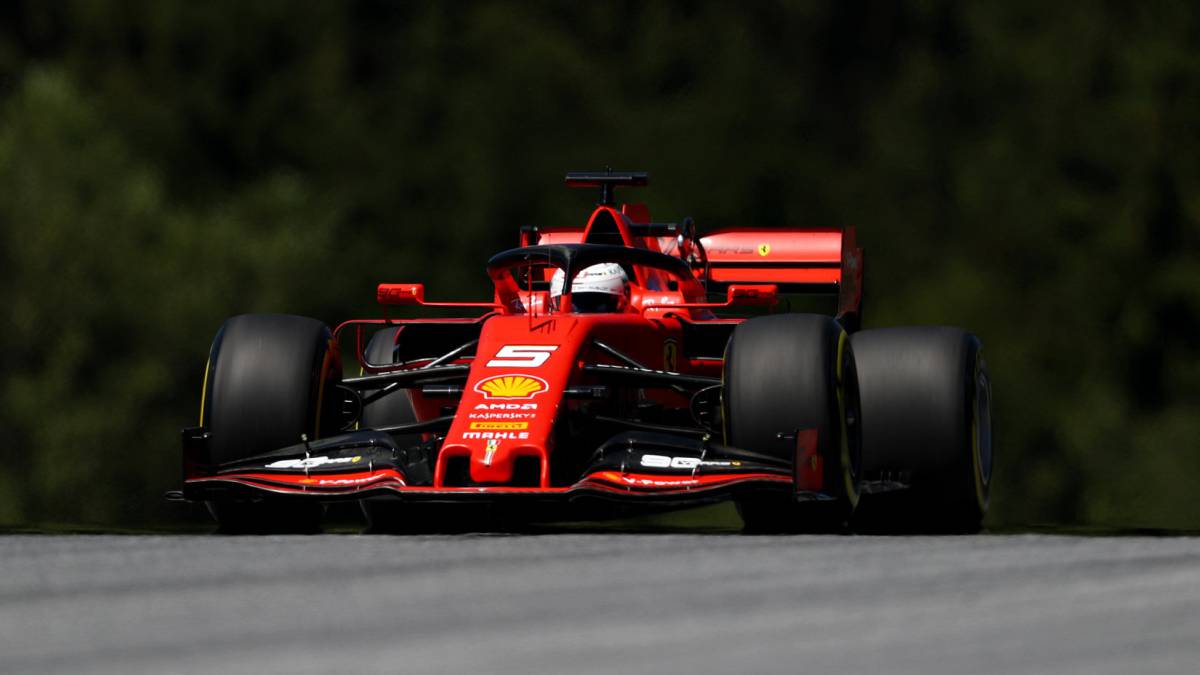 The differences seem minor in Austria, mainly because the lap is shorter (around 1:05), but that does not mean that the grid is more compressed in this majestic Spielberg circuit. Hamilton was the fastest, everything in order, although Ferrari follows Mercedes very closely without having assembled the softest tire yet, which makes clear what Maranello's strategy is here: a Q2 with means and a strategy without using the 'red' of Pirelli in the race, although we will have to wait for the next free practice to know its real performance at one lap.
Vettel made the second fastest time of the morning at 0.144 of Lewis, but with the mentioned tire disadvantage. He spent a lot of time off the track the German with a change of flat bottom that fell within the plans according to Ferrari. Leclerc also stood out before, equally with means, to finish to three tenths of the five-time champion with Bottas separating the SF90. It was not the dream start for the Finn, who had to return to the first engine because of an oil leak detected in the first hour.
Verstappen and Gasly remain around half a second from the head, too much in such a short track, and Carlos Sainz threatens to 0.6, very close to the Red Bull with his new Renault engine that has more benefits, although it will force him to leave from the back of the grid thinking of coming back. The priorities change so this weekend: the race pace will be worked because there is very little to gain in qualification.
Ricciardo, Magnussen and Norris closed the theoretical top-10, so returns equality to the middle zone with three manufacturers different rounding points positions. Toro Rosso takes a step back, Hulkenberg had problems (caused a red flag when part of his wing was unhooked) and both Racing Point and Alfa Romeo are in line this time. In front of Williams, of course.
Photos from as.com