Federer dispatches Mayer and proves he is a candidate
Roger Federer raised his level of play on the ground to pass over Argentine Leo Mayer in 1h: 42. Waiting rival for quarters: Tsitsipas or Wawrinka.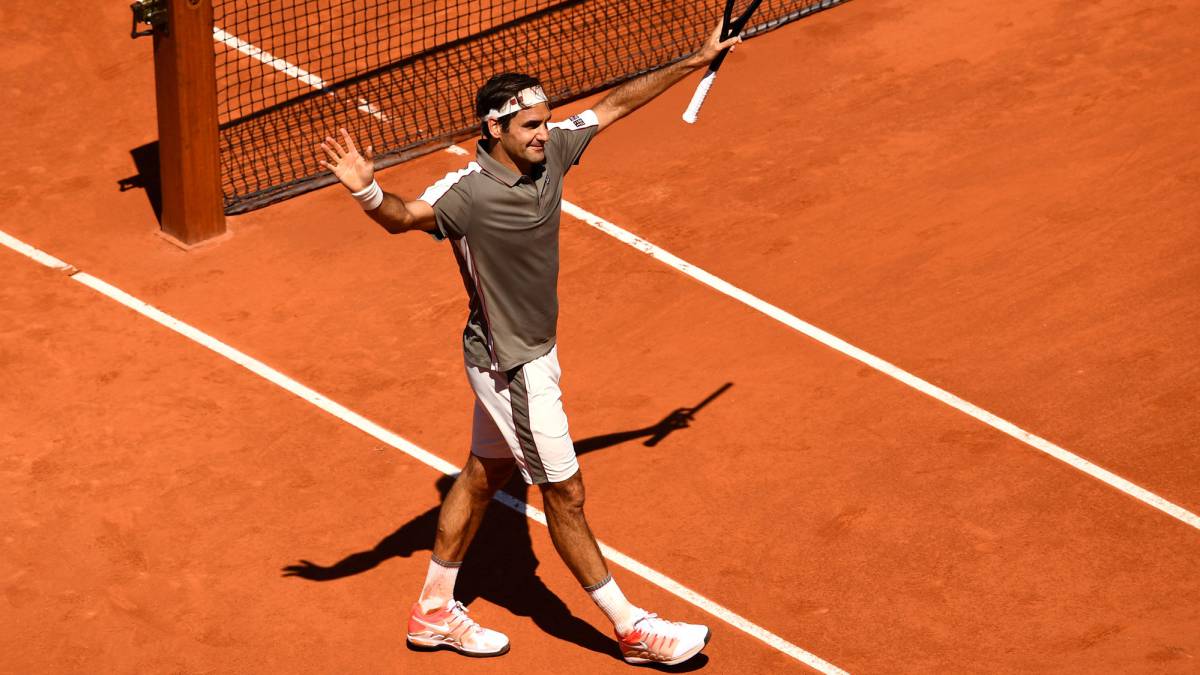 The offensive bet with which Roger Federer seeks to save time and energy on the clay of Roland Garros continues to work perfectly. The Swiss, winner of 20 Grand Slam and who has only lifted the Musketeers Cup once, hardly invested one hour and 42 minutes in to leave the Argentine Leonardo Mayer, who will have to keep trying to go to the quarterfinals of a major in his 36th attempt, which will arrive in Wimbledon. This Sunday, Federer gave him no option: 6-2, 6-3 and 6-3. Now he expects a rival and it will be hard: Tsitsipas or Wawrinka.
The one from Basel showed that he is a serious candidate despite his inactivity in clay, which he ended after being three years without stepping on it. Now he has reached the quarters in Paris for the 12th time, a figure that raises to 54 the ones played by him among the four major tournaments. There is the first one on the list. It has also become the third most 'old' (37 years and 305 days) to move to the penultimate round after Pancho Gonzales (40 and 31) in 1968 and Istvan Gulyas (39 and 236) in 1971.
Anecdotes with which no It is convenient to hide that Federer's game was excellent before a willful Mayer who did not have a break option and could not counteract this game cut, pegadito to the network and of millimetric precision with which the Swiss takes advantage to shorten the points and dominate . Keep going up to the net as soon as he has a chance and put unbearable pressure on his rivals. This is how it appears as a favorite.
Calendar and results of the men's Roland Garros.
Photos from as.com