Fans of Raptors go two days before the game to 'Jurassic Park'
Many of the fans have begun to meet on Saturday night in the vicinity of the ScotiaBank Arena in Toronto. The match will not be played until Monday.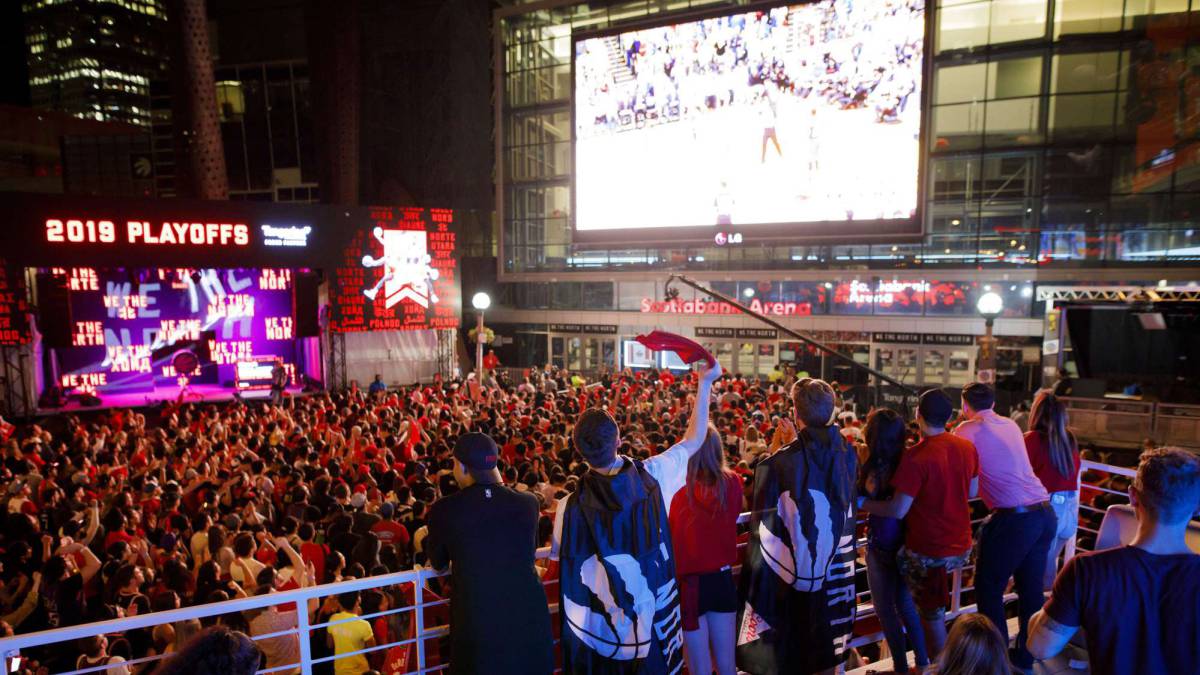 The madness begins to unravel in Toronto days before the fifth game of the finals, in which they could be proclaimed NBA champions for the first time in their history if they win the Golden State Warriors.
At the moment, they have the series on track. They arrive in Canada with morale after winning two consecutive victories in the fiefdom of the Californians, who have put this final series in 3-1. The whole of Oakland is quite touched physically and inevitably in the mood, because the performance of the Raptors in these finals is being superlative, both individually, highlighting its star Kawhi Leonard, as a group.
All of these facets They have caused the madness to break out before time in the city of Ontario and more specifically in the Maple Leaf Square located in the vicinity of the Scotiabank Arena, commonly known as' Jurassic Park'. It is precisely there where the fans of the Raptors meet that they have no ticket to watch their team's games, and the first to arrive in the face of the fifth game and, who knows if it is final, of the NBA finals they have done it with two days in advance: a at 11 o'clock on Saturday night (05: 00h this Sunday, Spanish time) began to go fans, taking a place for a duel that will not be played until Monday at 9:00 p.m. (03: 00h Tuesday in Spain) .
The well-known square has a capacity for 6,000 people. Given the success it is having and the exorbitant price of tickets to see the game (around $ 2,000), the city has provided more sites to watch the game outdoors, highlighting the Mississauga suburb, which will have a space in the cabin up to 20,000 people.
Photos from as.com