Ezpeleta: "I appreciate the words of Doctor Marko, but I'm fine in MotoGP"
The CEO of Dorna responds to the wishes of the head of Red Bull to be passed on four wheels: "That think we are doing things right on the bikes is good."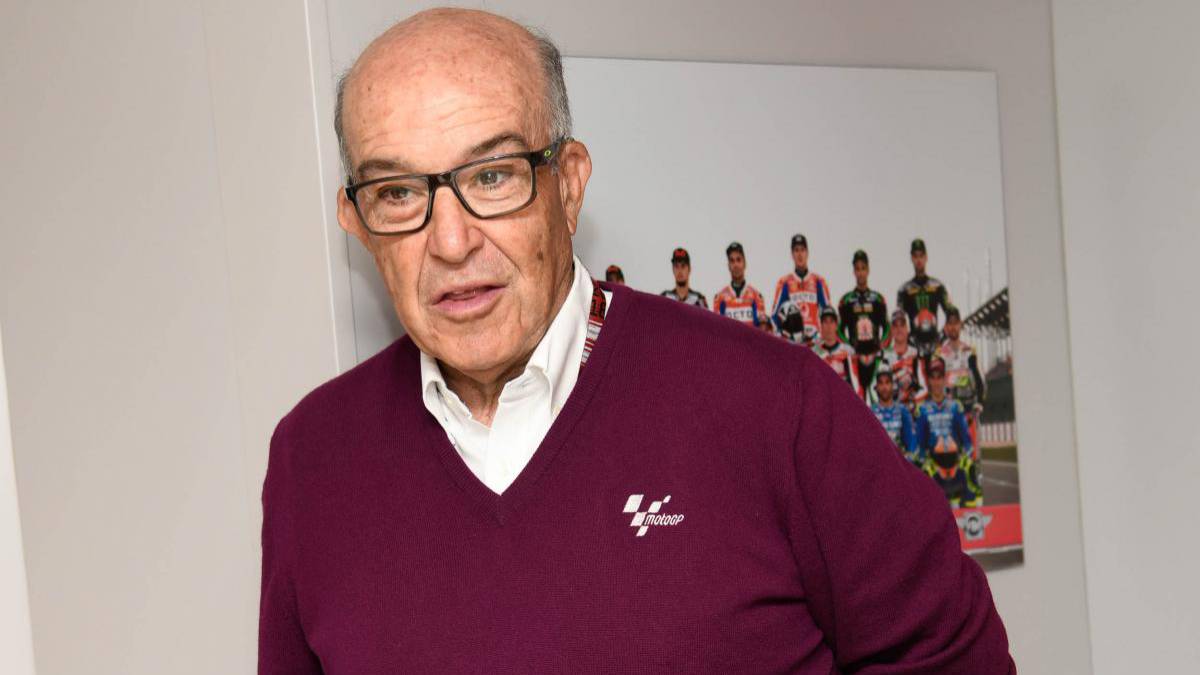 There was a response from Carmelo Ezpeleta, the head of the championship, pending a statement by Helmut Marko, the Red Bull boss in Formula 1, to present his candidacy to replace Chase Carey as CEO of the F1. However, the doctor is going to stay with the desire, as the CEO of MotoGP has told As as soon as he arrives in Assen.
Marko cries against what in his view is the great problem of his championship: the deal of Pirelli's favor towards Mercedes, the great dominator of the grill for some time. "In MotoGP this problem would have been resolved some time ago," he said in Speed Week, and added: "In F1 we are not obliged to give any team an advantage, we are committed to the fans to make the best possible races. Carmelo would never have allowed such a set of rules. " Marko also pointed out that in MotoGP the rules are made so that the smallest teams can compete against the dominant factories, while in F1 the system only allows" a crazy financial effort "can reach Mercedes.
Ezpeleta, 73, was perfectly aware of these statements," are two weeks ago, "he says, and clarifies about it: " I appreciate it, but I'm very good in MotoGP. That's something he says as a wish, but whoever has to decide that is Formula 1, where they think they do what they have to do, but that's it. I know Marko, but nothing else. "
When asked about the possibility of combining two and four wheels, he says" no "and insists that" that's something he said, and thanks, but Formula 1 other people take it. That's as if in MotoGP a team boss said that I do not know who would have to take the reins of the championship. What he has said is a compliment and as such he took it, but Formula 1 is on its way. Dr. Marko is a guy who understands this and he thinks we're doing things right on the motorcycles is good, but nothing more ".
As an X-ray of what happens to Formula 1, clearly more boring than MotoGP despite having many more millions, eludes the question: "I can not think of saying anything. I know what I think happens to him, but I'm not going to say it anyway. I talk to the one I have to talk about, but I can not arrogantly say what I think is happening to him now. "We tried differently to ask him if he had fun F1 races, to which Carmelo replied: "I see them. I do it in a professional way and I think there are things to do, but I like Formula 1 races and, if I can, I see them. And I do not swallow everything, because for example I do not see Formula E and I do see Formula 1. Why? Because one is the real races and the others less. "
Photos from as.com