Evans, goodbye to cocaine: "Now I know what I want"
The Briton (29 years old) was 362 of the ranking just one year ago. After completing his doping penalty, he is already 70 first. From Monday, return to Wimbledon.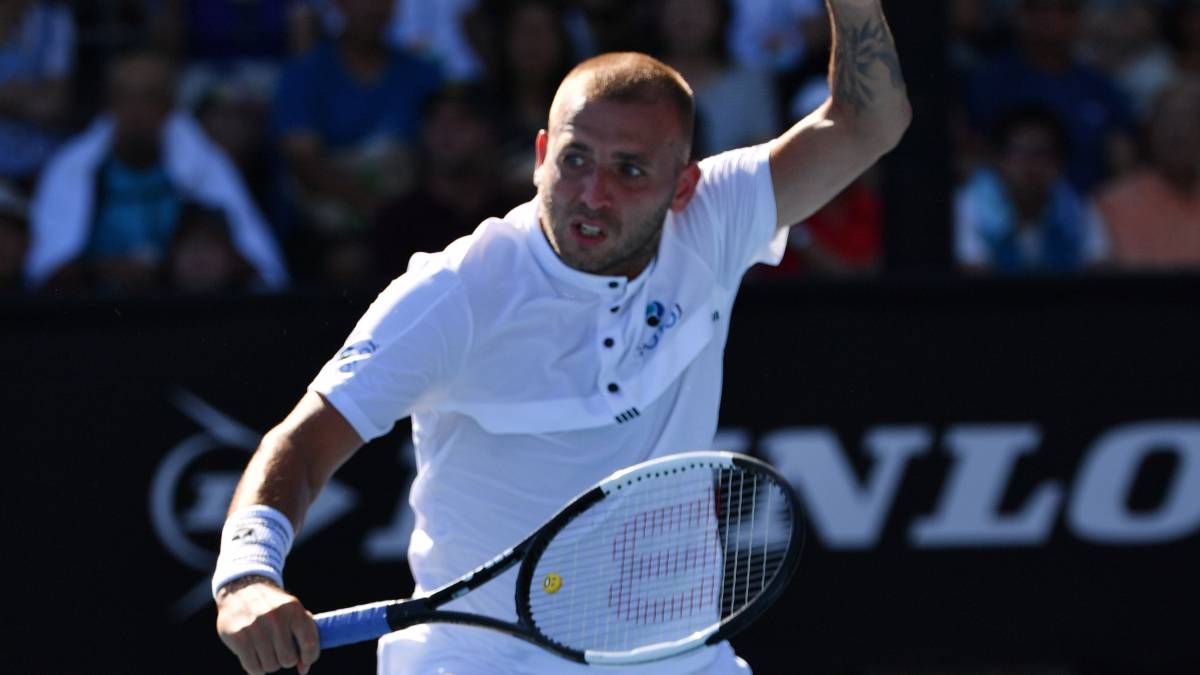 Life can take many turns and in tennis even more. Dan Evans is a faithful example of this: last year, the 29-year-old British player was ranked 362 in the ATP ranking after having completed a one-year ban without being able to compete. An anti-doping control revealed that he was using cocaine.
Your life outside the tracks is another, following some habits that have made him improve in the sports and psychological sphere and in which his partner has played a fundamental role: "I know what I want from life now It's hard when you're younger, I thought I was missing if I did not go out partying Now I know I'm not really losing and I'd rather spend the night with my girlfriend. She gets mad at me sometimes, but we have our relationship goes well ", explains Evans.
To redirect his career, Evans trusted David Felgate, trainer in his day of Tim Henman, with whom he maintains an excellent relationship that has been key in his progression:" We have not had any discussion or disagreement so far. You probably will not agree with some things I say, but it's normal ", has indicated in an interview for Daily Mail.
No However, the road has not been easy: in January the Birmingham tennis player was ranked 192 in the world ranking and was defeated in the first round of the tournament of Playford (Australia), a moment that affected him a lot psychologically. "He (Evans) was devastated, very depressed for what he had worked during the preseason seeing that his work did not get a reward" recalls Felgate.
Your luck would begin to change two weeks later, when he passed the preliminary stage of the Australian Open to arrive until the second round of the first Grand Slam of the season, round in which he lost to Roger Federer in three sets that were very disputed: 6-7, 6-7 and 3-6. El the winner of 20 majors was pleasantly surprised to such an extent that he invited him to train his native Switzerland in March.
The union of all these factors have resulted in the r results achieved on the track, and that is that the champion trophies of the Challenger tournaments of Surbiton and Notthingham have already registered their name and have chained ten consecutive victories
Photos from as.com