Etxeita: "I still want to compete"
"Yeray, Iñigo and Núñez are very good", the central announces in an interview for AS. "Osasuna I have always liked", slips from his possible destination in First.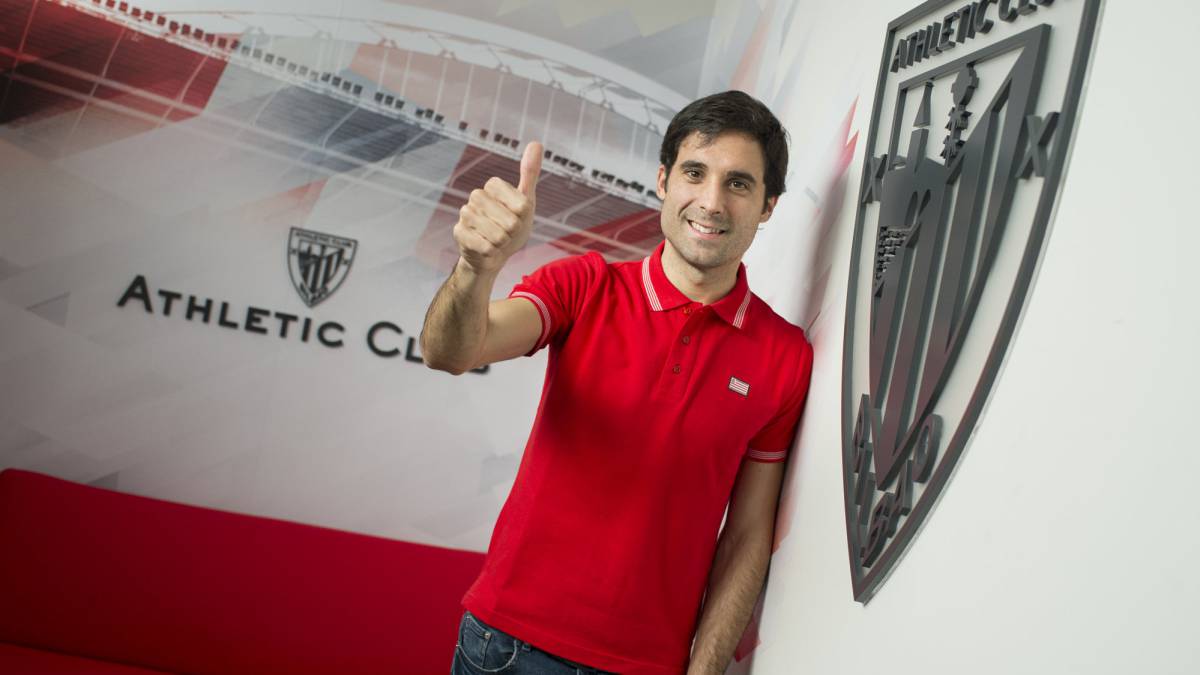 Have you been surprised by the Athletic notification of not having you?
I would say no, because last year they did not count on me and it took a while because they were not clear either, but I am old, I have completed one cycle and I guess they'll want to look down and upload new people from the subsidiary.
Anyway, you went to Huesca more in search of minutes than pushed by Athletic ...
Well, it was good to play, on the part of the coach there was no inconvenient, there was no Europa League. I chose to leave Huesca to accumulate minutes and the objective was fulfilled.
Has been a captain and almost nothing.
Yes, personally I have been able to enjoy many games, I have enjoyed in the field and I have felt important, I have gained confidence . In the fourth month that you are there, you are given the opportunity to be a captain. It has been a positive year.
Sabin Merino has also left the club.
I do not know, everyone has their point of view, they will see other players with more possibilities to play and they will trust more in others.
Susaeta, Mikel Rico and Iturraspe also come out of the Athletic in full renovation of the template.
It seems that they want to rejuvenate a little the staff, there are three players who have been many years in Athletic. I guess he wants to lighten the template, pull young people and opt for other routes.
From outside, have you been surprised by the commotion that was mounted with the issue of Susaeta?
I've been surprised a bit the ways that have been had perhaps the time to start conversations with him. It is a bit surprising how everything happened. I think he deserved another treatment.
Ramalho does not matter either. How do you think you are going to manage the issue of the central room in which you or Jonah could have fit?
I do not know, not being able to qualify for the Europa League on the last day will not see it as such a priority position and will pull the filial.
What do you think of Nolaskoain and Vivian?
-A Vivian I only know him from some training last year and Nolaskoain of the preseason, I know he has conditions to play in Athletic, he has quality and stopped ball has already scored .
Yeray and Nunez have a clause of 30 million, what do you think in these times desmadrados?
It is being seen, is somewhat objective, that they are paying high figures for young players and the club will try to retain them.
In the heart of a season with ups and downs, the three central of the Athletic have been the most potable.
Yes, the parties I've seen you have given a great performance. They are three very good players and in that sense the position is very well covered.
El Huesca wanted to renew him, but his idea is to continue in First Division.
Yes, yes, my idea is to continue in First. I have the worm that to continue in this competition and get things and wait to see what possibilities I can have and choose the best.
In Turkey and in some other foreign league court him.
There may be some possibility outside, but my intention, in principle, is to continue in this League and in Primera.
¿Osasuna could be your destination? He was a teammate of Arrasate in the staff of the SD Amorebieta ...
Let's see how everything goes, it's still early. The truth is that Osasuna is a team that I have always liked. We will see what the future holds, but I still have the same desire to compete as the first day.
What balance to his 140 games in 7 seasons and eight goals for that boy who signed as a playmaker of the Amorebieta?
My dream has always I have been playing in Athletic and even in the best dreams I would have imagined playing so many games and celebrating a title. I have had better days and worse days, but I have tried to give the best of me.
Y this year 4 goals in Huesca.
Yes, having continuity gives you more chances to score. The most beautiful part of football is being able to score goals and in strategist plays defenses have possibilities.
Photos from as.com