Espanyol will alter its destiny with a capital increase
50 million that Espanyol owes to the Chinese conglomerate Rastar will pass to the social capital, which will reduce its net debt from 90 to 40 million.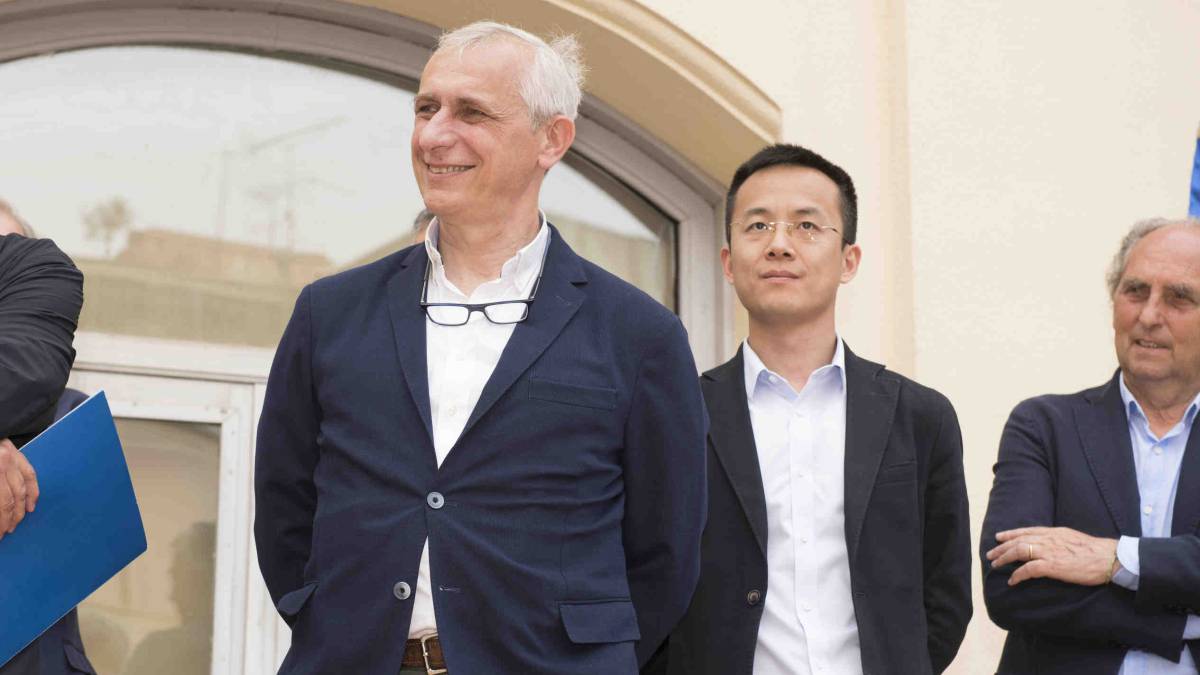 In addition to the Aplec of Penyes de Europa and David Gallego, who appeared by surprise in Sant Sadurní d'Anoia, the main festival of the parakeets lived on Sunday officiality of a news item that slipped in the Shareholders' Meeting last December and that if Espanyol's economic destiny will take place entirely, a capital increase during the next season in which more than half of the net debt of the club will become social capital and, therefore, will draw a much more healthy horizon. If it is covered, of course.
"About 50 million of the debt that the club has with the Rastar group are consolidated and become part of the capital of the company," announced the vice president of Espanyol, Carlos García Pont, who a very didactic way explained all the edges in which this extension will benefit the club: "It affects the interests, because Rastar is quoted that must charge interest when there is a debt; these interests will no longer be paid. We should not return the capital because it is no longer debt. "
The executive continued:" The balance looks different, there will be a net debt of 40 million when in the first audit that I saw, three years ago, it was 180 million. If you go to the banks, you will see more clearly that we are committed, "he said. And it culminated: "Also has an effect on the salary limit of LaLiga, the financial 'fair play', we will not go over an unimaginable limit but it will be within the expected growth of the club" .
A sporting effects, according to García Pont, "This means that the club will not be forced to sell players for economic reasons. Clause or nothing, as Rufete said. We will have more possibilities than we had before. " "It affects the next season, which begins this August," he said, although "ha have to pass through the Shareholders' Meeting, between the end of November and the beginning of December. Once approved, we will have about three months The term to give us the salary limit is about six months since the season begins, "clarified
4
" It is a growth that Espanyol would have liked a few years ago, "said the vice president, who acknowledged:" Chen He said that in three years the Champions and the Chinese government said no, we go more slowly but we are a financially sound club, that puts money when they leave, we have a committed staff and a team that works is the best we have had. years. We are not crazy and we will not buy gold computers, but we do need what we need, at our speed, "he said.
García Pont recalled that" in the first capital increase, of 150 million, 75 were covered and we pulled back because when the Chinese government says 'I do not like it', I do not do it. " However, he assured that the same thing will not happen now: "This allows us to have the growth path we wanted, not at the speed that Chen intended to print at first, but at a reasonable speed. One step after another ".
Finally, the executive of Espanyol was elegant when asked about the departure of Joan Francesc Ferrer 'Rubi':" We enjoyed football, we had a good season. Discussing misunderstandings is silly. I prefer to have a good relationship with Rubi although has gone with a project halfway . We are lucky to have a coach at home who understands Espanyol, this type of game and that will give us a continuity and even a better projection than we could have had. Last water does not move mills. That goes well except when he plays against us, "he concluded.
Photos from as.com