El Leganés negotiates for Milla and does not forget Radoja
Tenerife will not make it easy to leave this pivot of 24 years for which they bet just a year and a half ago. The Serbian is free after having finished his contract with Celta.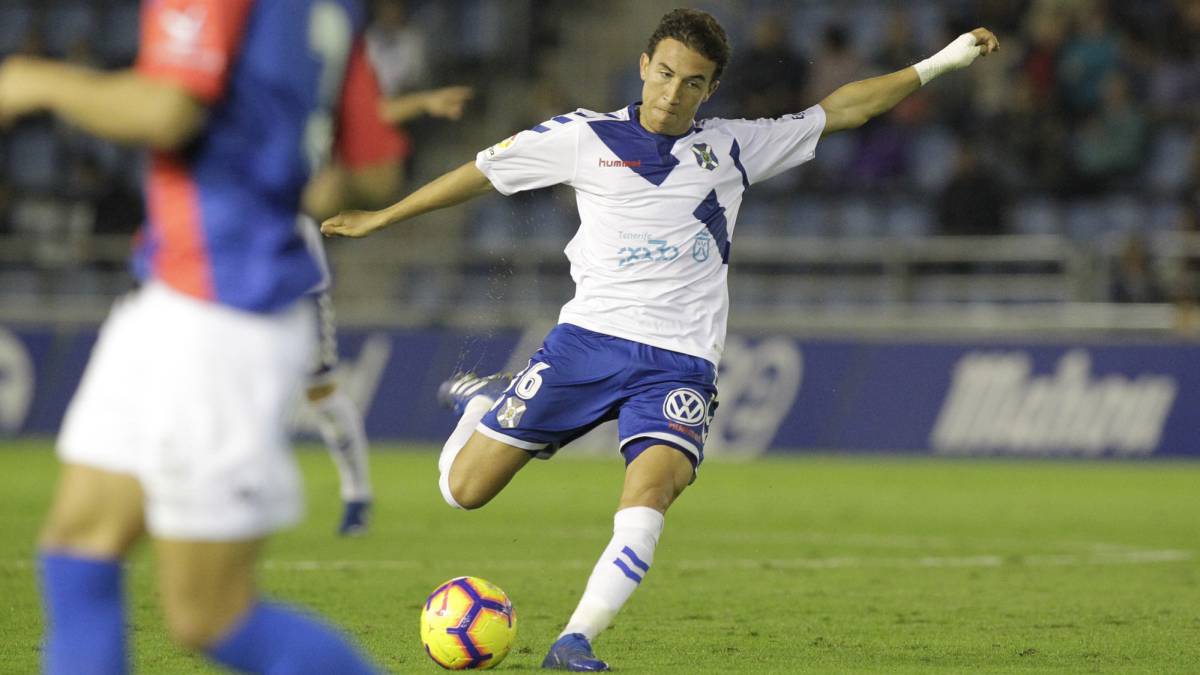 El Leganés seeks midcentre. It is one of the priorities. Mauricio Pellegrino wants to complete with a signing what is already offered by the three players who can play in front of the defense. Rubén Pérez, Recio and Gumbau have a style marked. Now we are looking for a complement that the pepineros could have found in Tenerife. The club is already negotiating for the possible incorporation of Luis Milla, creative pivot of 24 years who like in Butarque. He also likes Nemanja Radoja, a 26-year-old Serb midfielder who had already been in his sights in previous years and who is now free after his departure from Celta.
In the case of Milla, the first contacts are encountering the difficulty of the high pretensions of his club. In Heliodoro Rodríguez López they will not let him out for a low price (his clause: five million euros) First, because it was a resounding bet when, in January 2018, he signed it from Fuenlabrada.
El Tenerife paid the value of its clause (500,000 euros) when it was not yet known what performance it would give. They were right. The Spaniard (and here is the second reason for the chicharrera reluctance to sell it) has left. In season and a half the team has been thrown to the back with a personality that wastes energy and a methodical game type in possession, but also impetuous in the physical.
Milla fits in the profile of what Pellegrino yearns for theirs, although initially Flaco was not very convinced of his incorporation when, about three weeks ago, the club slipped the possibility of going for the kid. His pretensions were to try to tie a player with more weight and experience in First Division. They still are. Hence his interest in Radoja.
The Balkan, now on vacation at Novi Sad, has an experienced profile like in Butarque. The problem for their hypothetical contracting are their high economic demands. Free of contract, ask for a premium that could be hindering his arrival at Betis, the team that until recently had shown more interest in his hiring.
A reason to increase the opportunity to hire Milla (which is also intended by the Valladolid or Granada among others). This route has been gaining weight in the plans of the peppers and those of their trainer. Erased the doubts, Pellegrino wants it. Different issue will get it. He has several girlfriends in the elite. It is a player quoted for a position, that of the creative midfielder, which is scarce in the First Division market.
Photos from as.com