Durant: "Seeing this victory was like taking a shot of tequila"
The Warriors forward retired at the beginning of the second quarter and has affected the Achilles tendon. "Right now my soul hurts," he said.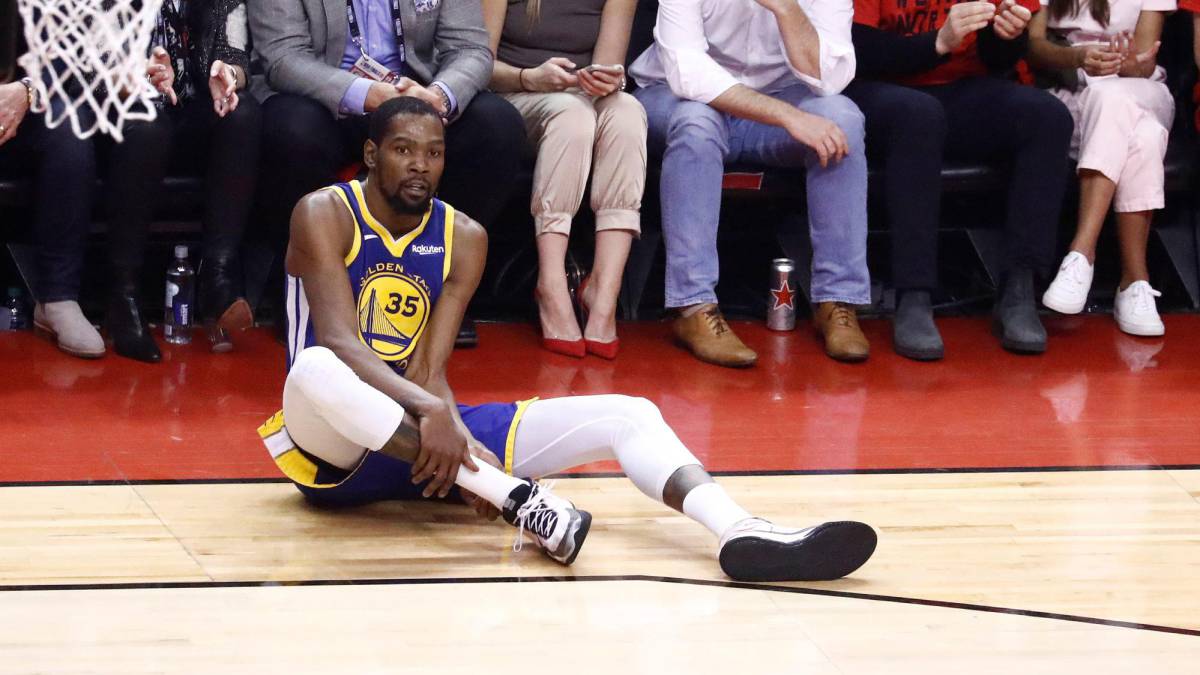 In the absence of 9:46 for the break of the fifth game of the NBA Finals, Kevin Durant went to the floor . The forward tried to dribble Serge Ibaka and, after a bad gesture, limped off and ended up on the floor with his hand on the back of his foot. Finally the Warriors, honoring his name, fought to the end and took the victory by the minimum (105-106), but in the absence of official confirmation, the player will miss the remainder of the Finals at least.
After the match, Warriors general manager Bob Myers reported quite excited at the press conference that the wing has affected the Achilles tendon of his right leg and will do an MRI in the morning (late on Tuesday in Spain) to know the extent of the injury.
Durant, meanwhile, sent a message through his Instagram profile after the end of the meeting. "Dub Nation is going to explode in the sixth game, right now I'm hurt in the depths of my soul, I can not lie, but seeing my brothers get this victory was like drinking a shot of tequila, it gave me my life" , commented on the star.
Photos from as.com